Introduction
Accounts with multiple entities can now assign Approvers from one entity to another. This option will allow your staff from Company A to approve the claims submitted by another staff from Company B, and vice versa.
NOTE: Please contact our Support Team if you require this function.
This is how you can setup cross-company approval for the Expense Module.
Steps
In order for this to work, both companies must enable the Share Directory.
Step 1: Log in to Company A.
Step 2: Go to User Admin.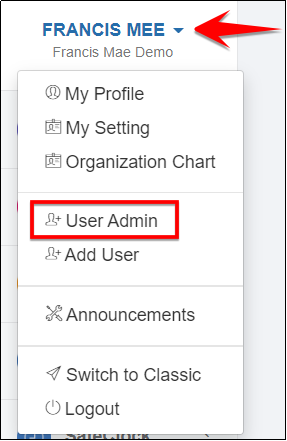 Step 3: Click on

.
Step 4: Click on

.
Step 5: Click on

Enter the company ID for Company B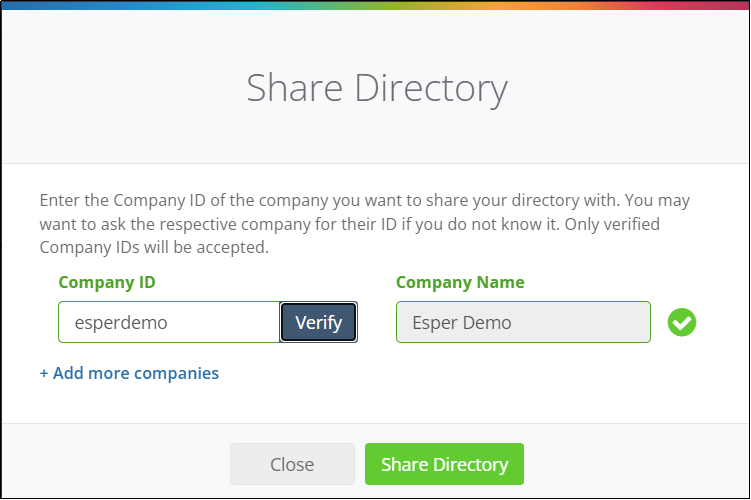 and click

at the bottom right.
Step 6: Repeat step 1 to 5 for Company B to share the directory to Company A.
Once completed, you should have this updated section in both companies under the Share Directory.

Step 7: To assign a staff from company B as an Expense Approver in Company A, login to Company A.
Step 8: Click on

.
Step 9: Click on

go to

.
Step 10: Click on

and the Edit

icon.
Step 11: To assign a staff from the other company(B), select Specific User.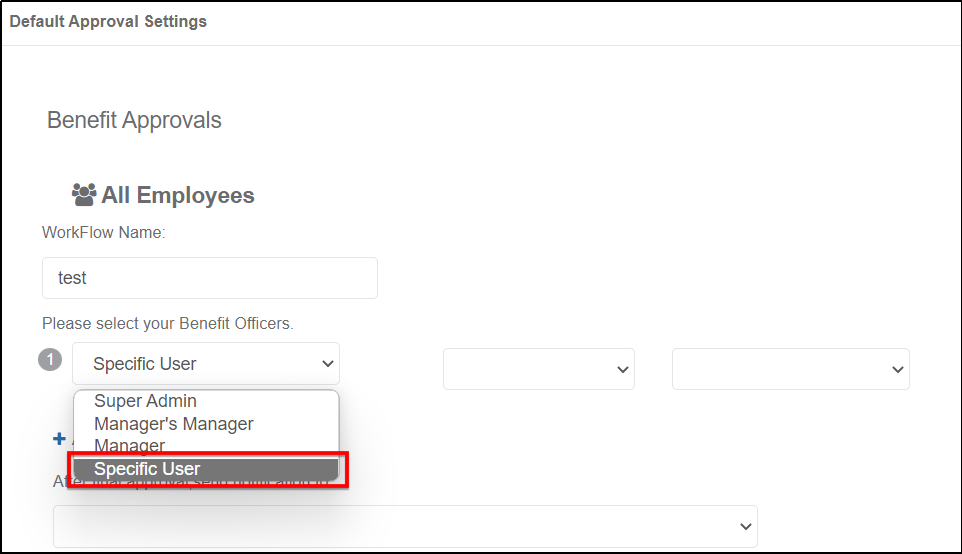 Step 12: Click the dropdown to choose Company B.

Step 13: Select the staff you want to be the Approver for this level.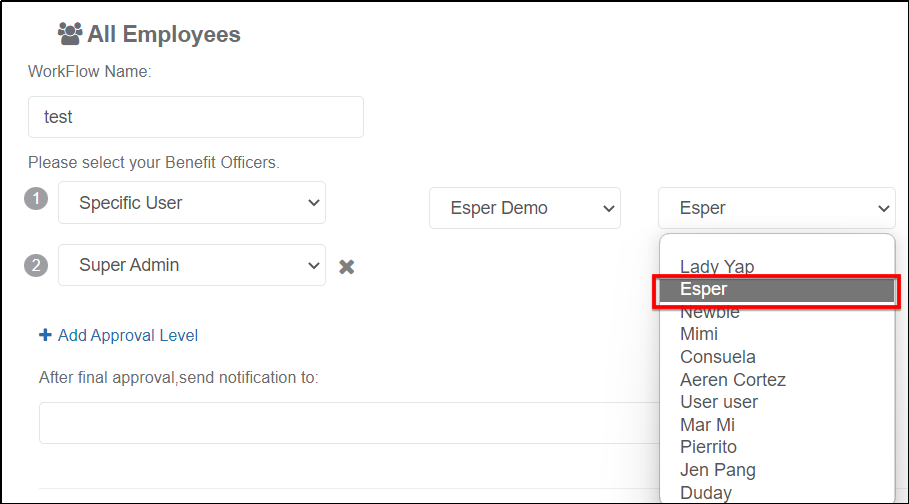 Do the same steps for additional approval levels.
Step 14: Click on

, and select whether this approval flow will apply to all, or to specific users.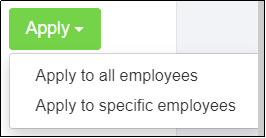 Click

.
Note: Follow the same steps to assign approvers from the other entities.