Yes you can. To do this, kindly go to eStaff > Report > Custom Report. Create a new custom report by clicking the 'Add' button.

You can create a report based on your company's needs by adding various fields which you wish to show in the custom report. You are also able to arrange the order in which the details are shown by clicking on the up/down arrows for the fields which you have selected.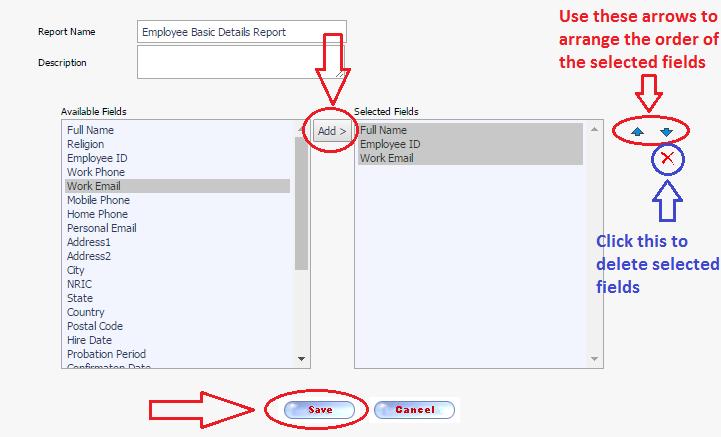 After you have saved the custom report, you can run it for all staff by clicking the 'book' icon.