This page is where you can set the account's password requirements.

NOTE: These 2 settings are enabled by default as an added security to the account. These cannot be unticked.
Prompt new user to reset password - when a new user logs in to his/her account, he will be prompted to set a new password.
Enable strong password today - you can set specific parameters below on how you prefer the passwords to be.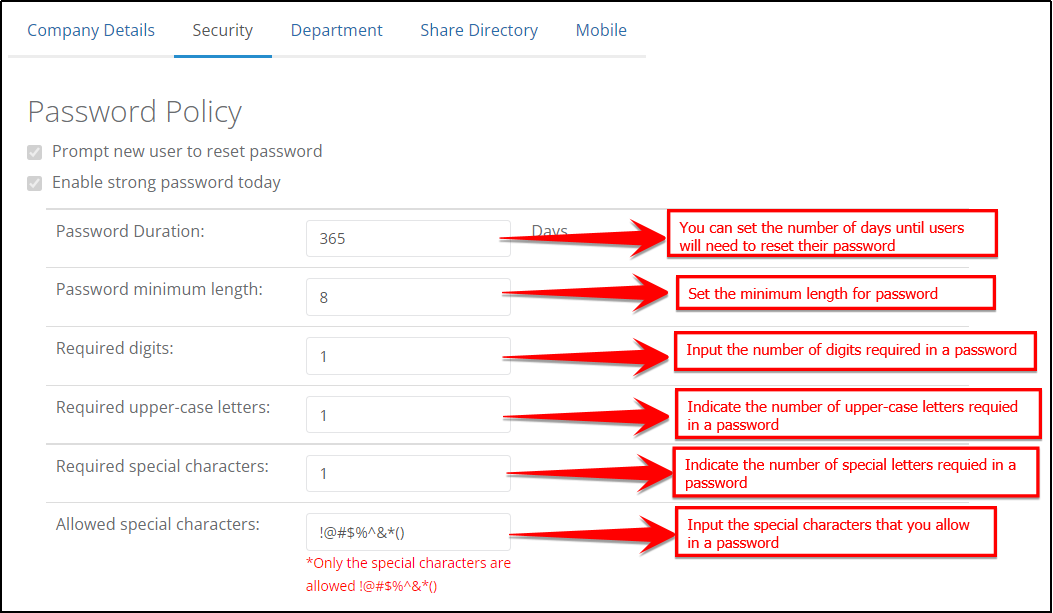 Enable Two-Factor Authentication - Two-factor authentication (also known as 2FA) is a type or subset of multi-factor authentication. This is used to enhance access security. In JustLogin, the 2FA is a combination of user passwords and randomly generated PIN on the user handphone. This short video will show you how to configure the 2FA feature in Justlogin: 2FA Video guide for administrator

* Enforce for all employees means 2FA will be mandatory for all users.