Roster allows you to see the roster assigned to each of the staff.
View Roster
Step 1: Log in to the account
Step 2: Click on

Step 3: Go to

The first page you will see is the Manage Roster page.
Step 4: You will see the following screen where it will show you the staff and their assigned working time.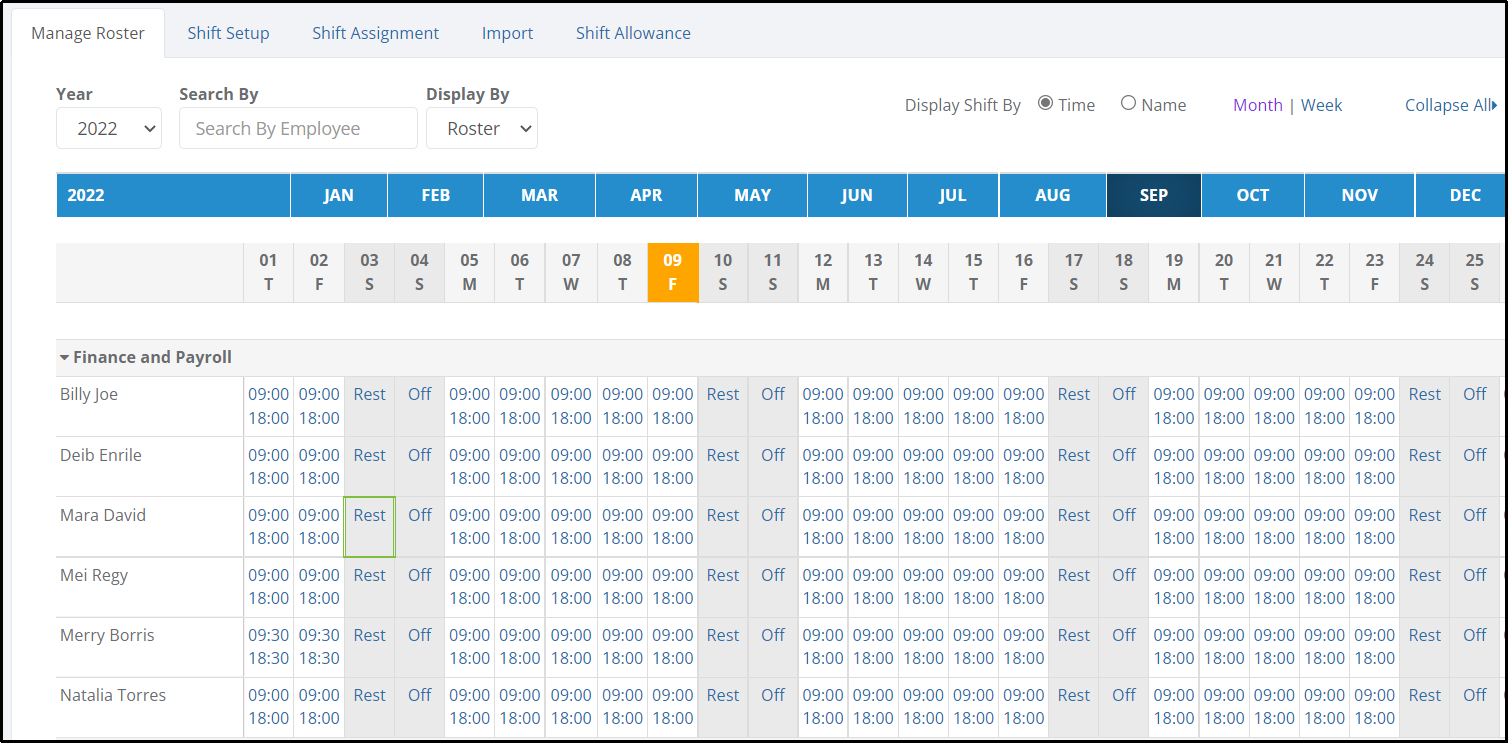 Step 5: You can filter the roster based on the user by entering the name of the employee in

Step 6: To view the roster based on Shift name instead of time, click on the radio button beside Name

Change Roster
Often, in business operation, you might need to do some last-minute manpower swapping. You can do this easily on the Manage Roster page
Step 1: Look for the name of the staff and the day you want to make the change. Click on the day, and the following pop-up screen will appear.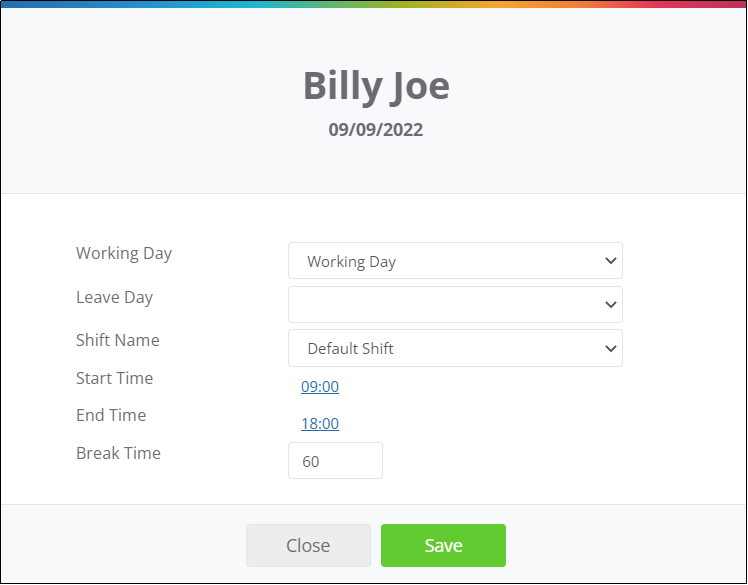 Working Day - You can change the day from Working Day to Off Day, Rest Day, Leave, Leave (AM) and Leave (PM).
Shift Name - You can choose a different shift that you would like the staff to follow for the specific day
Start Time – You can indicate the Start time in this field
End Time - You can indicate the End time of the shift in this field
Break Time - You can indicate the number of minutes of break time
Step 4: Click on to save the changes
NOTES:
Additional configurations that can be enabled for Attendance Roster are:
1) Split Shift on Roster (link to the guide: https://support.justlogin.com/hc/en-us/articles/360028211211-Configuration-Configuration-Advanced-Settings-Split-Shift-Express-)
2) Site Assignment on Roster (link to the guide: https://support.justlogin.com/hc/en-us/articles/360045701251-Enabling-Site-Assignment-in-Roster)
3) Roster Notification (link to the guide: https://support.justlogin.com/hc/en-us/articles/360058504311-Roster-Notification)