In this article, I will run through how you can add and change the IRAS information of the staff.
Step 1: Click on 

Step 2: Click on 

Step 3: Click on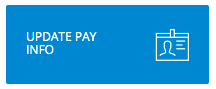 Step 4: A list of staff would appear. Look for the staff you wish to edit and click on the 

 button
Step 5: The following screen will appear. Add the pay elements accordingly into either the additional or the deduction columns.
You can go to the list of Addition or Deduction to choose the pay elements you had created previously. https://support.justlogin.com/hc/en-us/articles/360027438652-Configuration-Payroll-Pay-Elements-Express-
Step 6: Click on the