After you had done Pending OT, you can make the required amendment (if you wish) in the Process OT tab.
Step 1: Click on

Step 2: Click on
Step 3: Click on

Step 4: Click on

. The following page would appear.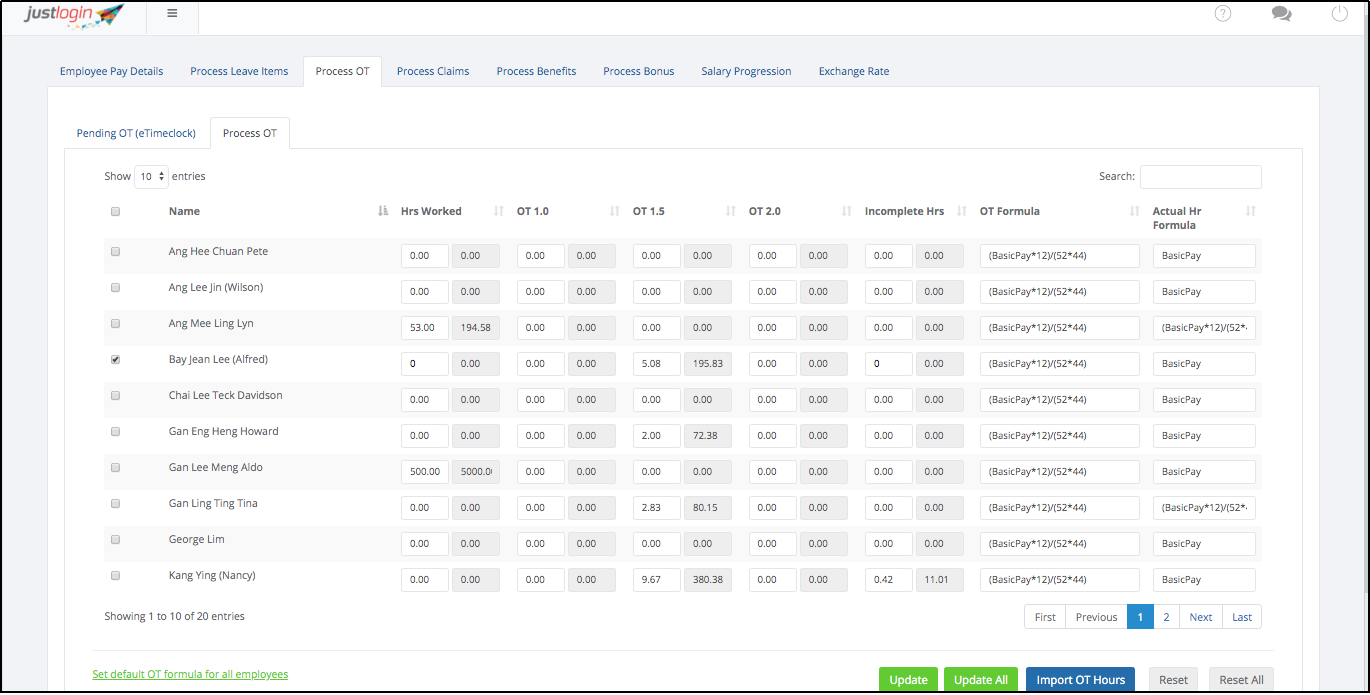 Step 5: Update the OT time accordingly, then click on

or

Step 6: To check that the OT data is transferred correctly to the employee, click on

Step 7: Select the staff that you had done the OT transfer and click on the

. Scroll down and you should see the Working hours and OT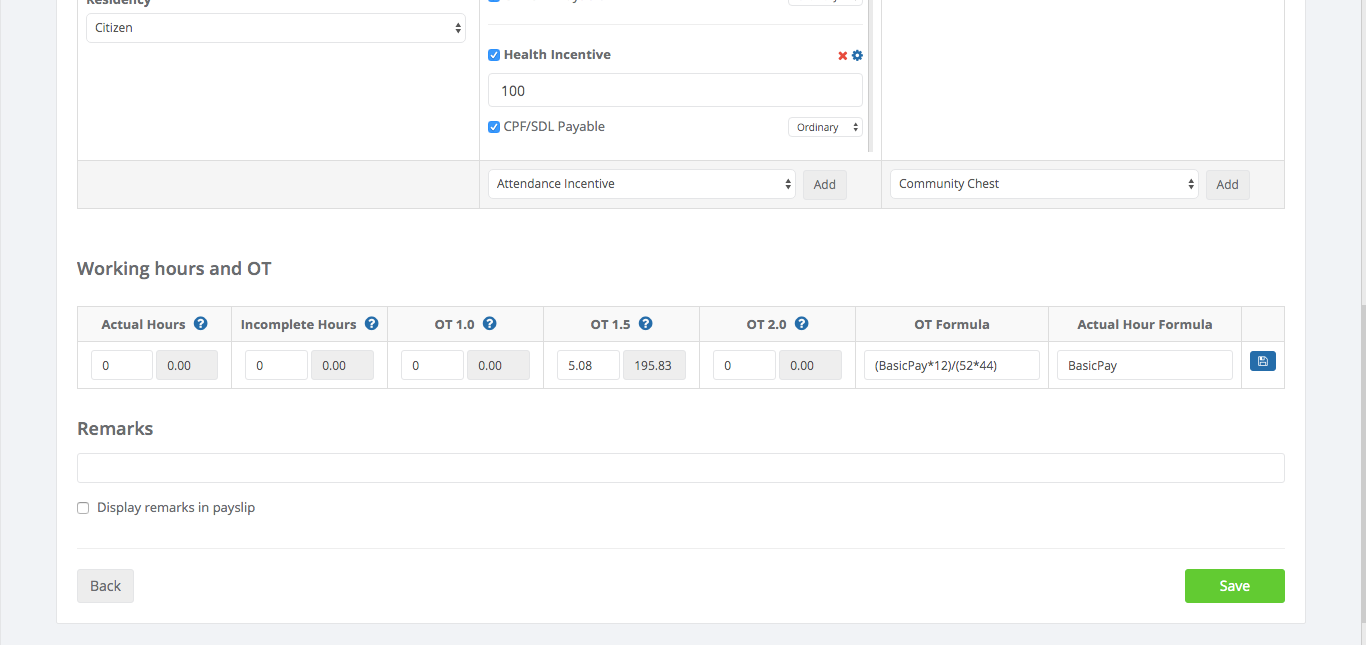 Step 8: Click on

and the system will show you this message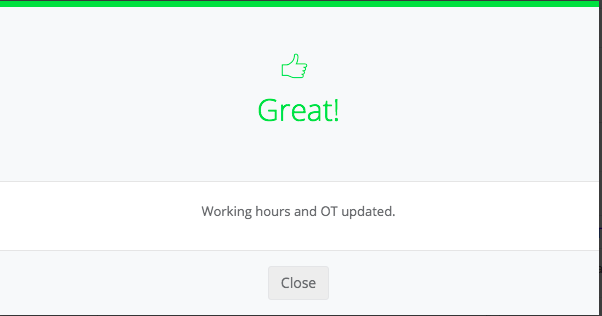 Step 9: You should see that the OT is added to the Additions column.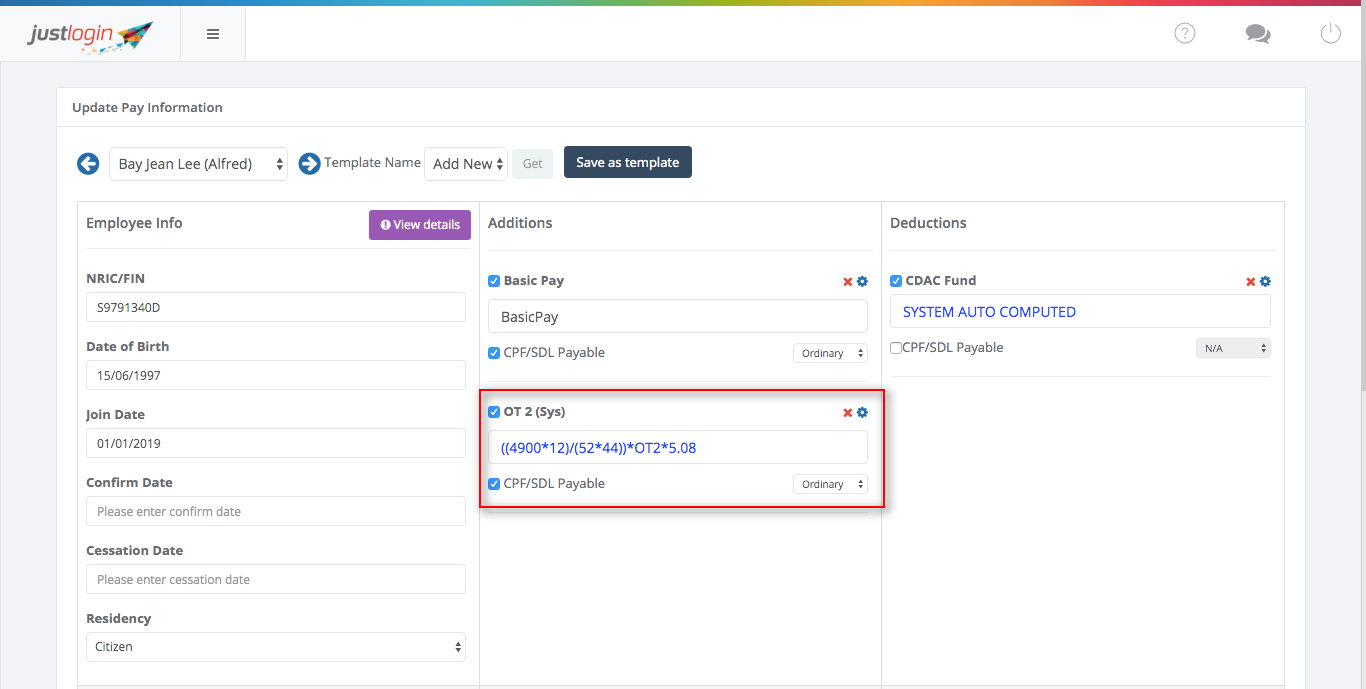 Alternatively, to set the default OT Formula for all of your staff, you can follow the steps below:
*Follow steps 1-4 above
Step 5: Scroll down on the bottom page and click

Step 6: Enter the Formula that you'd like to set for everyone and tick the box located on the right side:

Step 7: Click on

Step 8: You'll be brought back to the Process OT page, tick all the boxes on the left side to select all and click Update/Update All: