You can use the Bonus Setting to set up bonus calculation formula and conditions.
To access this setting, do the following:
Step 1: Click on

Step 2: Click on

Step 3: Click on

Step 4: Select

tab
Step 5: Set the settings accordingly. See below for the explanation.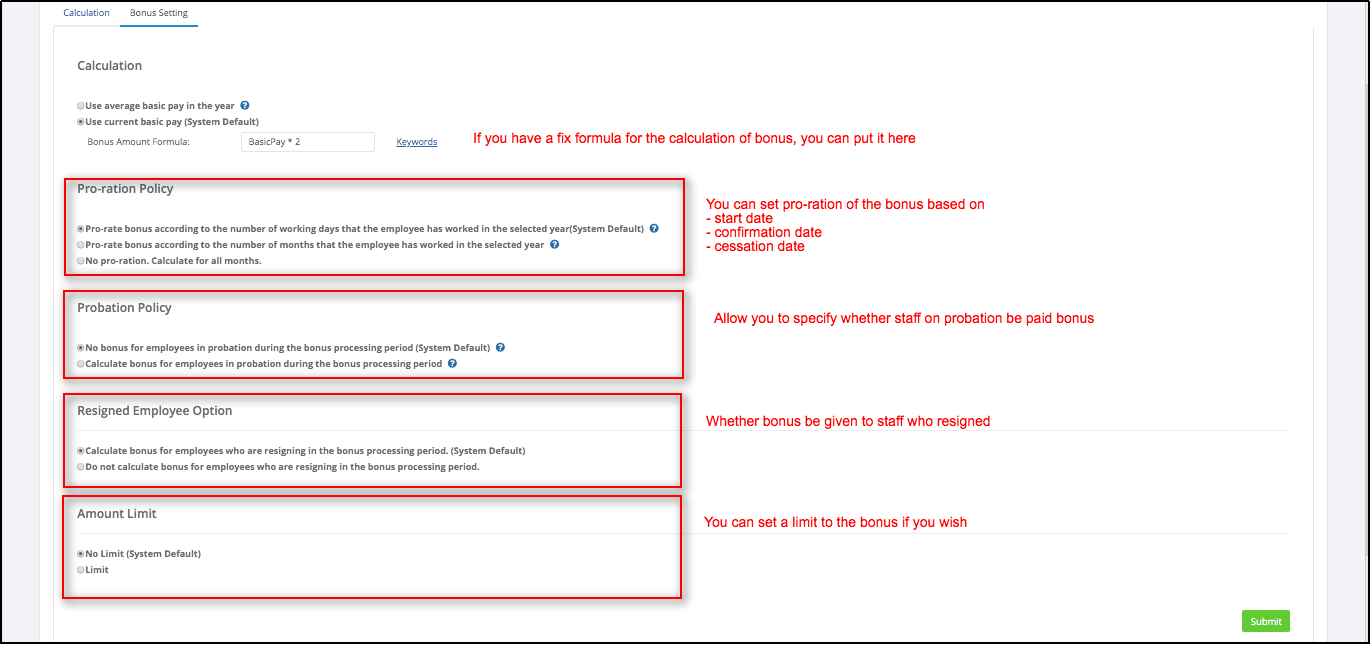 NOTE:
For proration to work for new hires:
Those hired within the current year must have a confirmation date and the confirmation date has to be earlier than the bonus processing month
Step 6: Click on

to save the setting.