You can check your leave application history by following these steps.
Step 1: You need to login to Justlogin
Step 2: Click on

Step 3: Click on

.
Step 4: Click on

from the last leave taken section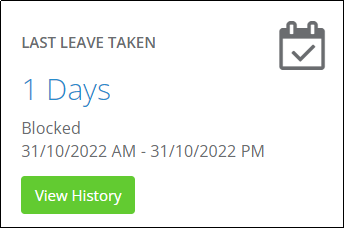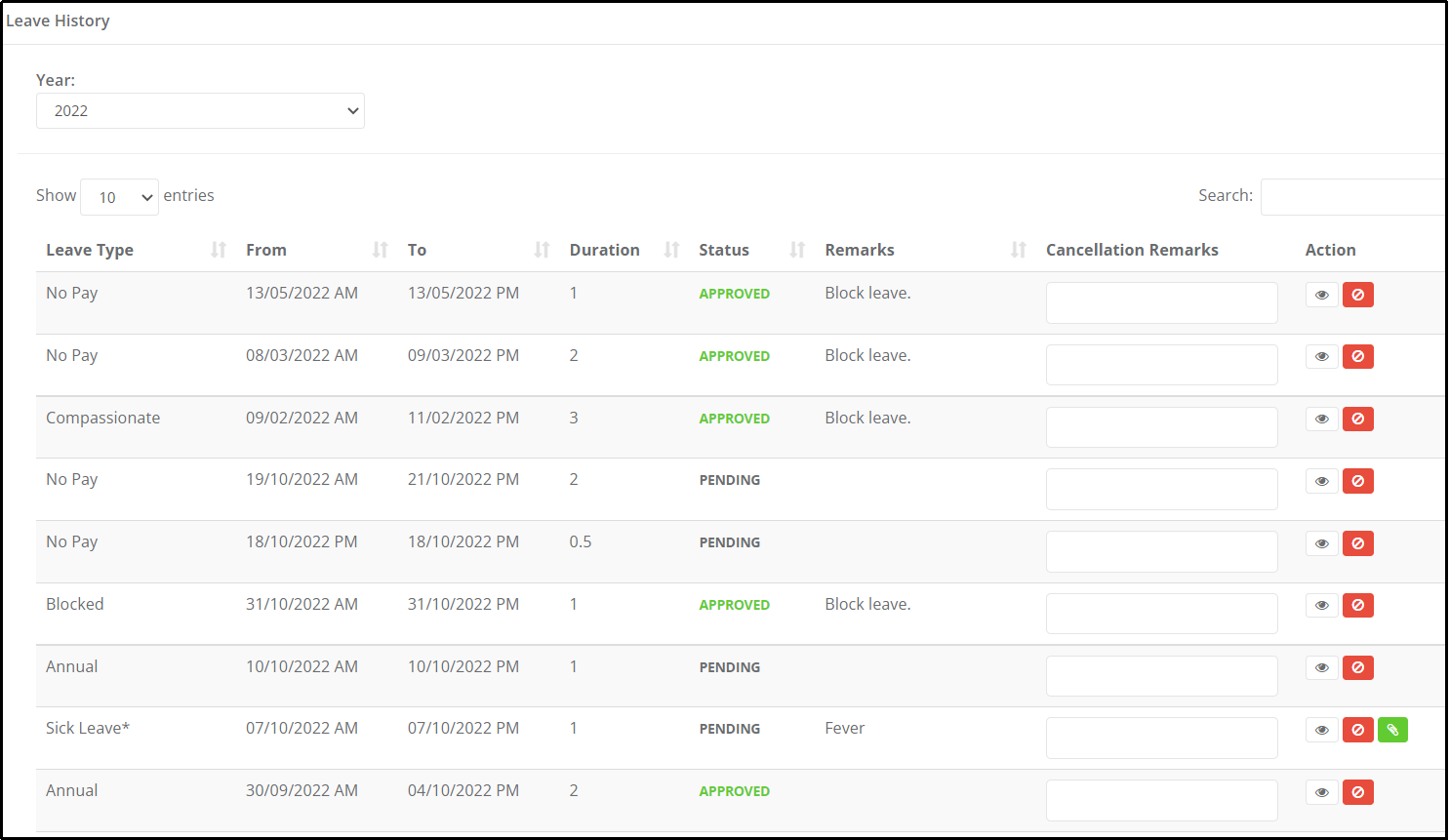 Step 5: Depending on how the leave administrator configured the system, you may cancel the leave you apply if you see the

cancel icon. Click on this icon to cancel your leave.
Step 6: To see details of your leave, you can click on the

icon.