If the OT Request function is enabled, staff can request for any OT rendered to be converted into cash (via Payroll) or Time Off (via Leave)
The steps are as follows:
Step 1: Login to the system
Step 2: Click on

Step 3: Click on

Step 4: The staff should see the Request OT as indicated if their OT policy is defined as End Time or Std Time.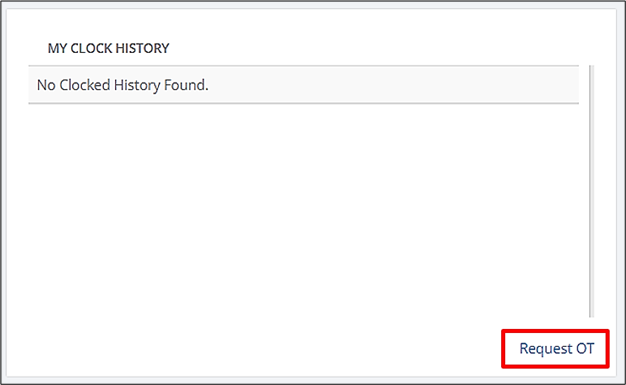 Step 5: The following form will appear. The staff would need to fill in all the information required.
NOTE:
Reimbursement Mode field options:
Payment - The OT rendered will be processed into the Payroll module
Time Off - The OT rendered will be converted into a Leave Type via Leave Adjustment
Step 6: To submit, click on the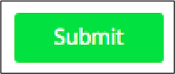 button
The following screen will appear when the Requested OT hours is more than the actual OT worked on the day indicated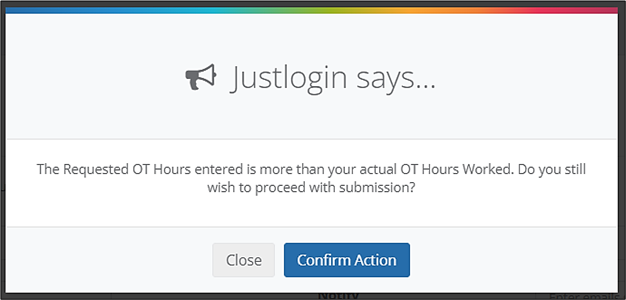 Step 7: Click on to

proceed
Step 8: The system will show this

to confirm that the submission is successful. An email will then be sent to their respective Approving / Processing Officer
Suggested Articles:
How Approving and Processing Officer approve OT Request
Transferring Attendance OT to JustLogin Leave