The Leave Individual report allows you to view all the leave type and leave balance staff is entitled.
To see that, you need to do the following:
Step 1: Click on

Step 2: Click on

Step 3: Click on the

tab. You should see this page.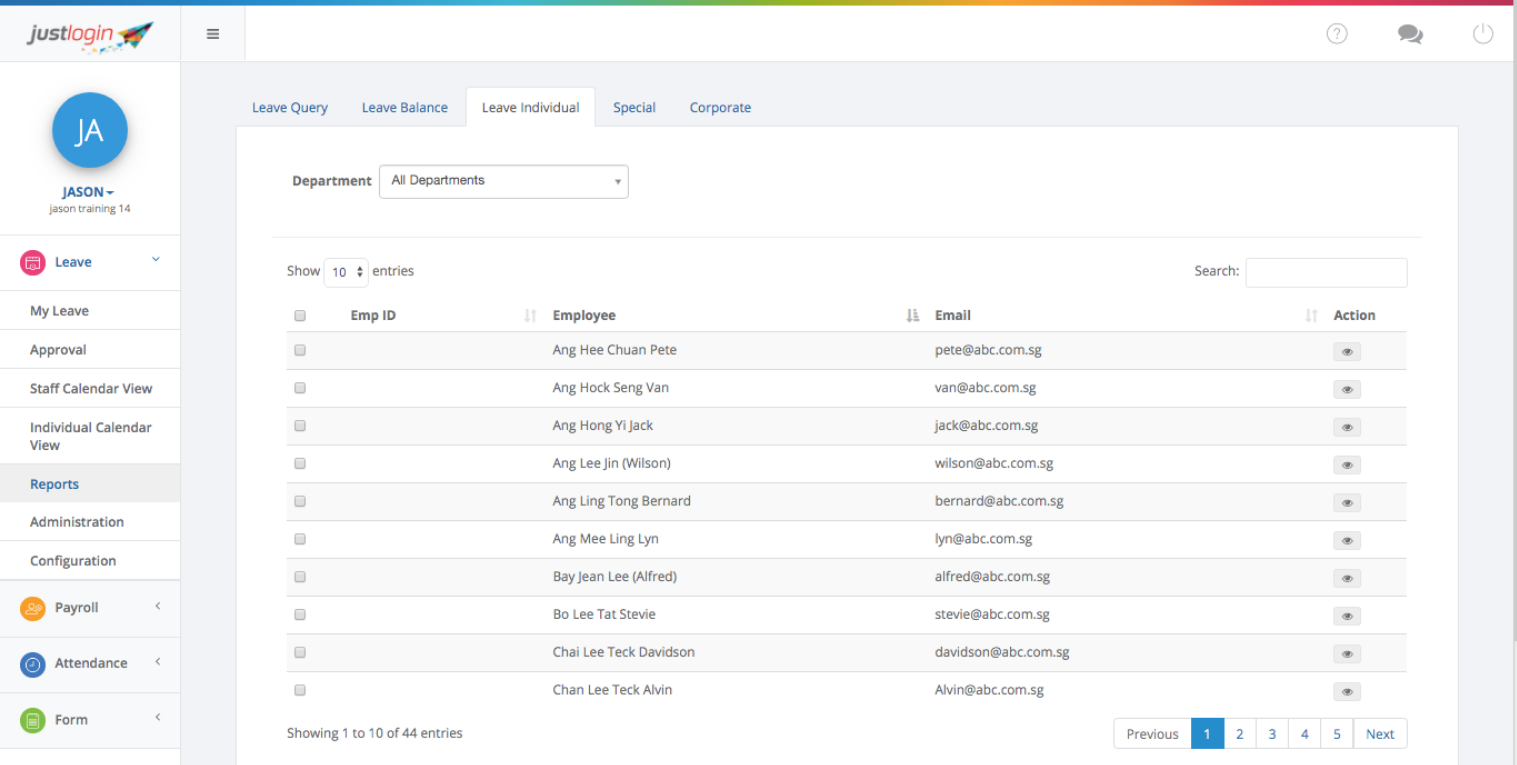 Step 4: (Optional) You can filter the list by selecting a department at the

Step 5: Find the staff you want to see, click on the

icon and the following table comprising all the entitled leave for this staff will appear in the following format.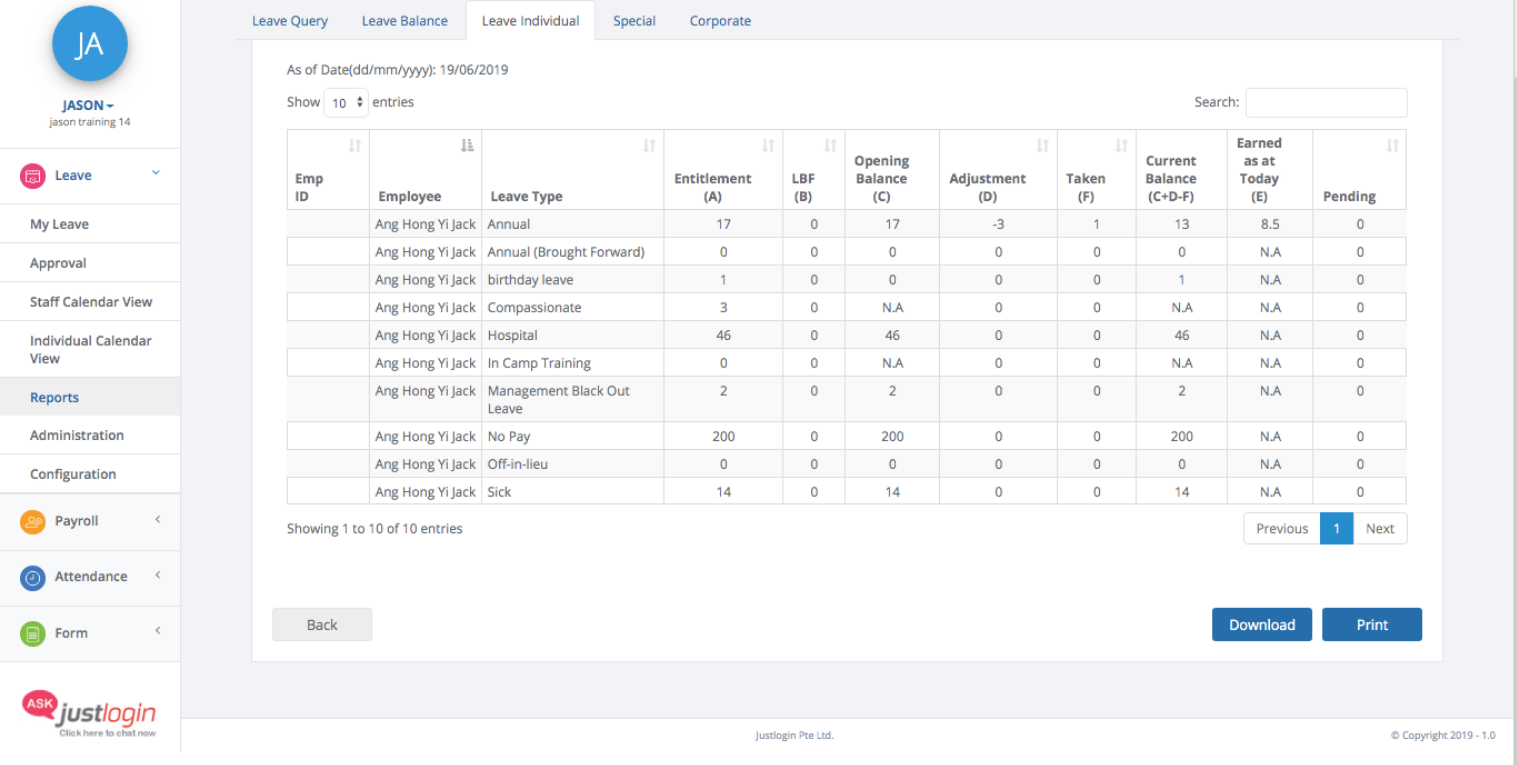 Step 6: (Optional) You can download or print the individual leave report by clicking the relevant

buttons.