You can manage all created users on User Admin, such as managing the modules that the employees will be accessing and deactivating employees that had left the company.
Step 1: Click on your name and you will see a drop-down menu.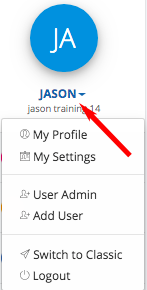 Step 2: Click on

. The first page you will see will be the Active Employees.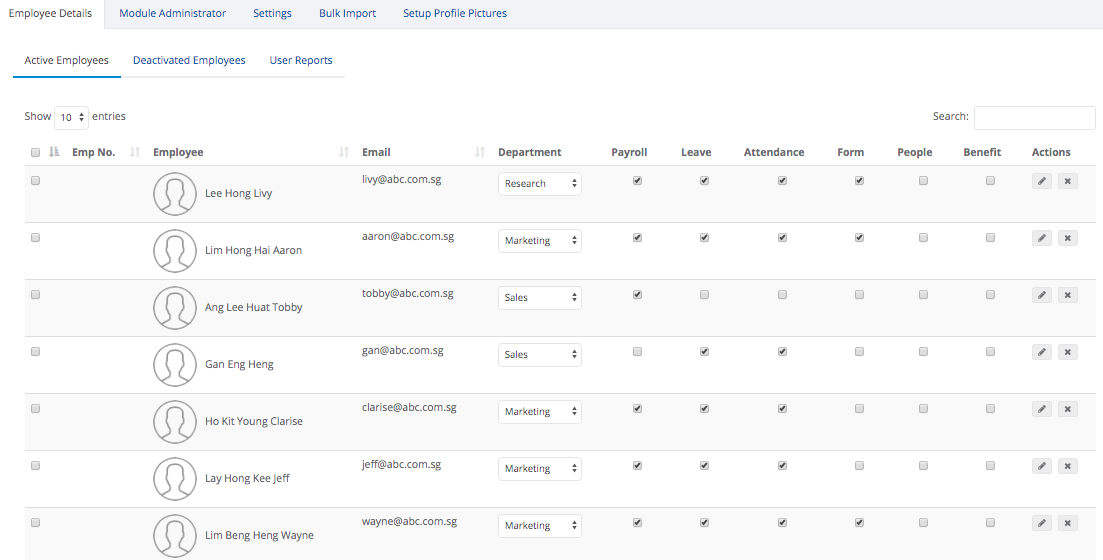 Step 3: Select the modules which the employees can use by putting a tick into the appropriate module columns.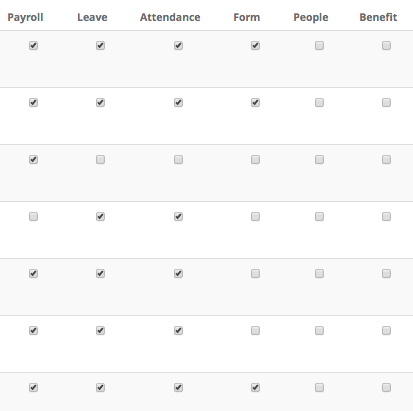 Step 4: Click on the (edit)

icon to edit the information of the employee.
Deactivate User
Step 5: If the employee resigns, you can click on the

icon to cease that employee's access to JustLogin. When you click on this icon, the system will show you this page to confirm the action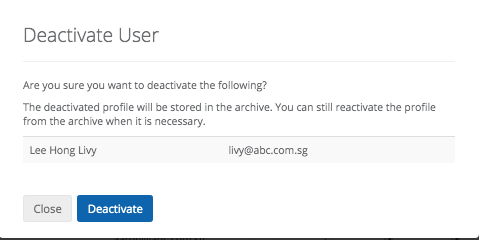 Step 6: Click on the

to confirm the deactivation of the employee.
Send Password
You can trigger the system to send an email to the employee to request them to change the password should they forget the password.
The steps to do that are:
Step 1: Put a tick beside the name of the staff to whom you would like to have the password reset email to be sent.
Step 2: Click on the

button at the lower-left area of the screen. The following prompt will appear

Step 3: Click on the

button
Step 4: The staff should receive an email like the below allowing them to change their password.