The Payrun Summary is the page that you would go to release the pay slips to the employees.
Note: Also you have an option to automatically release payslip, see Step 8 on this link.
Making sure the Staff receive the payslip via email, see Step 6 here for the configuration.
Step 1: Click on
Step 2: Click on
Step 3: Click on the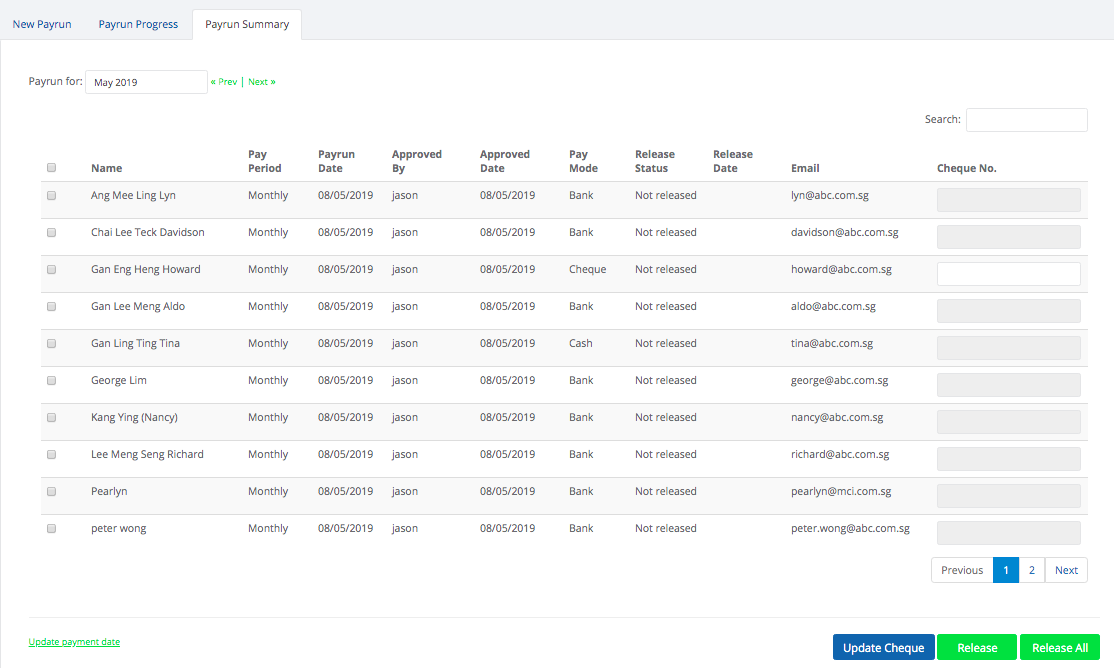 Step 4: (Optional) If you are paying someone by cheque, you can enter the Cheque No that you issue to the staff.
Step 5: (Optional) Click on the

to save the cheque number.
Step 6: You can click on the

to release the payslip to all the staff without selecting. Alternatively, you can selective release payslip to the staff you want by clicking on the checkbox located before the name. Then click on the

button.