Introduction
To determine when is AW/OW Opening needed to be filled in, and how.
Answer
AW/OW Opening Balance is an alternative when client opts to not do a back payrun. This is to ensure correct CPF computation, most especially with the AW.
Step 1:

Step 2:

Step 3:

Step 4: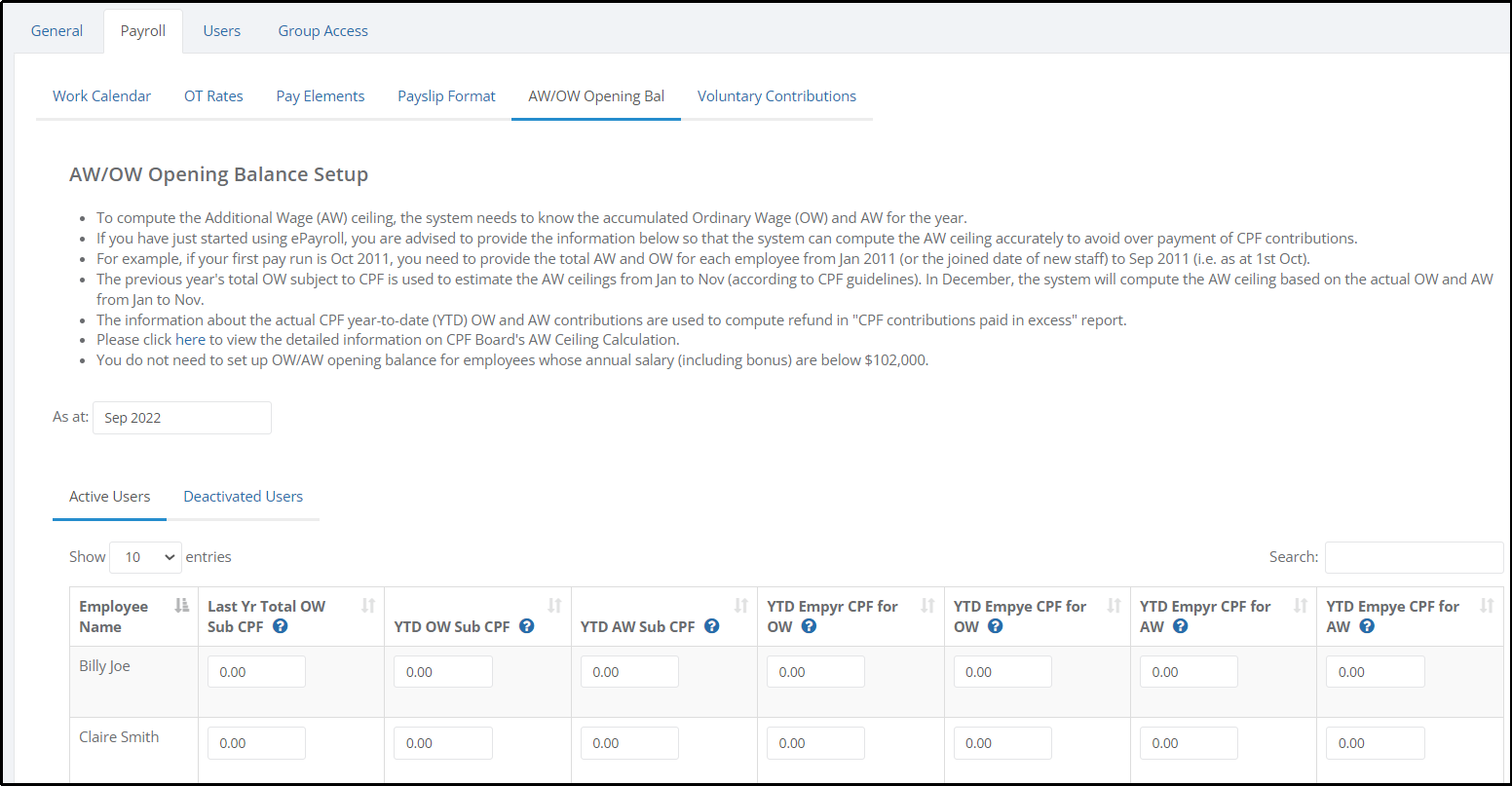 The values you need to enter will cover the data from January up to the month prior to your first payrun. For example, if your first pay run is Aug 2019, you need to provide the total AW and OW for each employee from Jan 2019 (or the joined date of new staff) to Jul 2019 (i.e. as at 1st Aug).