Introduction
If you are using both Leave and Payroll modules, it would be quite convenient to have the approved No Pay Leaves included in the deduction column of the staff's Pay Information/Payrun. Below are the items to check if you cannot see the No Pay Leave pay element for the staff.
Step 1:

Step 2:

Step 3:

Step 4: Make sure NPL has been filed and approved in Leave. Filter based on Leave Type (No Pay) and the coverage dates.

Step 5:

Step 6:

Step 7:

Step 8: From this page, look for the name of the staff and click on the "disc" icon (rightmost) to transfer it to the staff's pay information.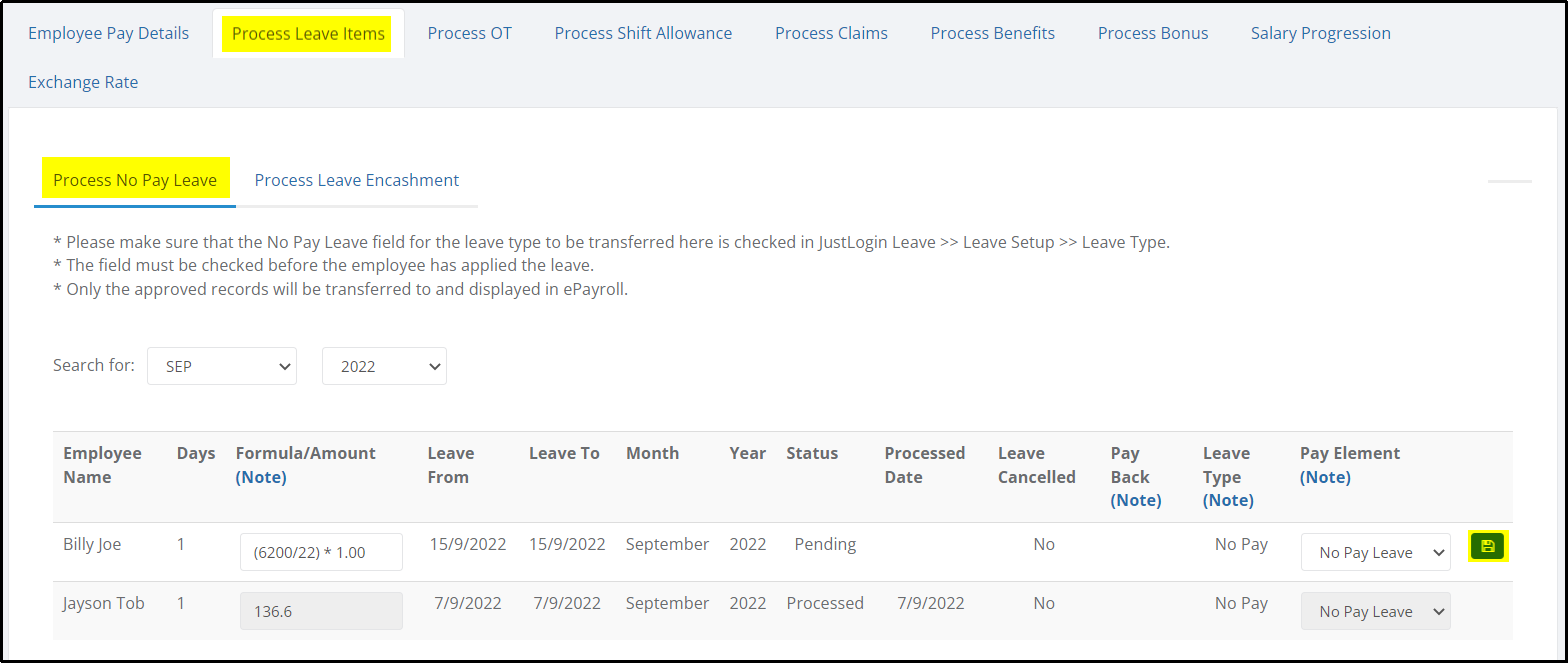 Step 9: Go to the staff's pay information and you should see the pay element No Pay under the deductions column
Step 10: Once the No Pay pay element has been added to the staff's pay information, you can go ahead and process payrun as normal.