If a staff missed out to CC someone in the Leave Application, this is how the Approver can amend the application to loop in or CC additional email and then approve or reject thereafter.
Steps
Step 1: Go to

Step 2: Click on

Step 3: Click on "View Pending Actions"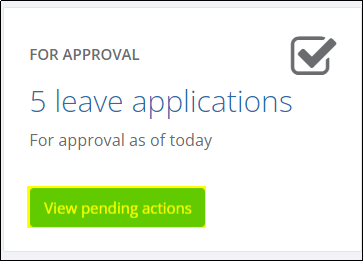 Step 4: At Pending actions page, look for the specific Leave Application the Staff applied and click

found in the rightmost area

Step 5: Once you click on view, you will see this page: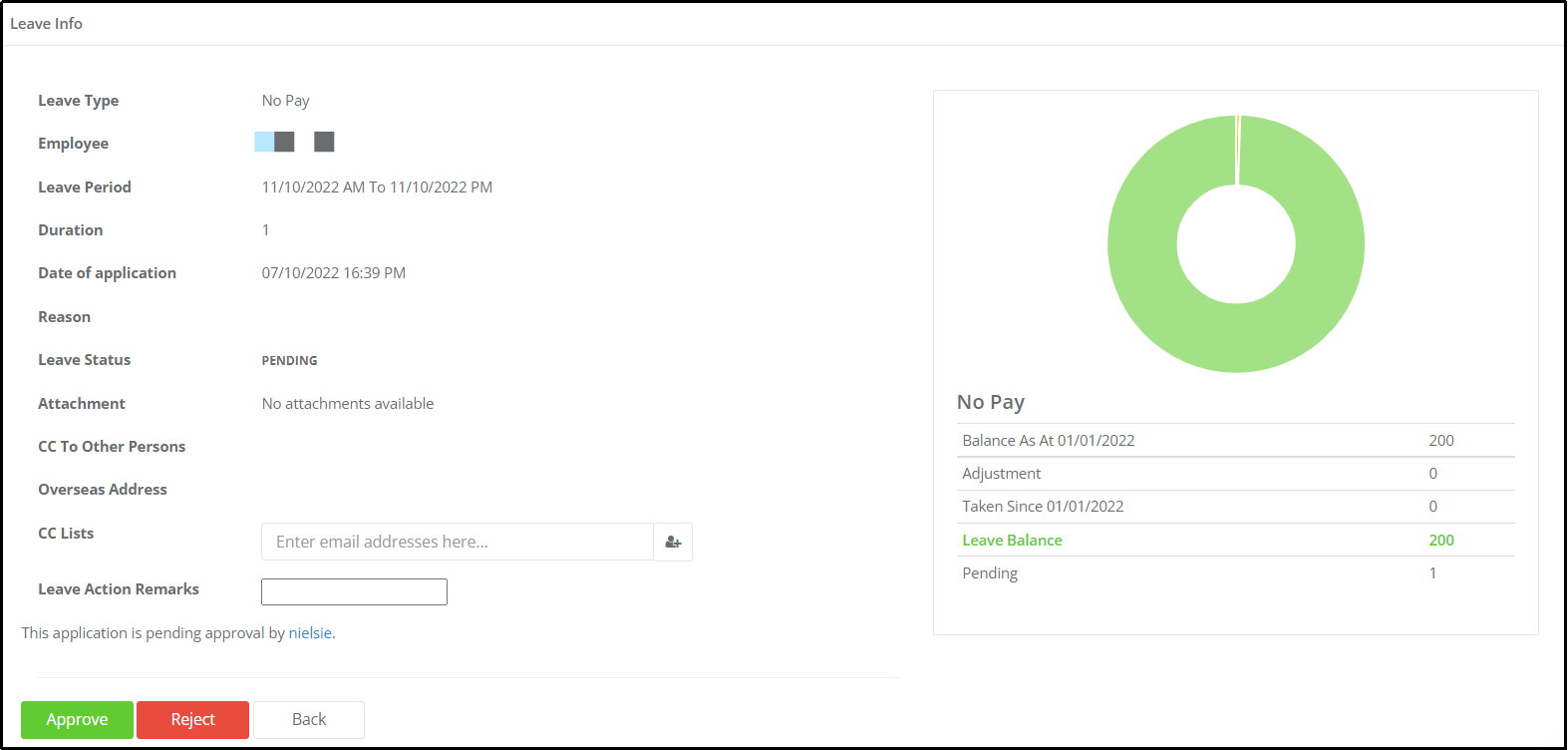 Step 6: Near the bottom of the page, click on

Step 7: A pop-up window will appear similar to the image below:

Step 8: Put a tick beside the name of the users whom you would like to add as CC into the leave application of the staff and then click on

at the bottom of the page.
Step 9: Once done adding in the users you would like to add as CC, click on the

or

button accordingly.