Introduction
Timeclock administrators can now view the Timesheet approval action history
Steps
Step 1: Login to your account
Step 2: Click on

Step 3: Go to

Step 4: Please click on

tab at the top. You will see the page similar to the image below:

Step 5: Toggle to the Action History sub-tab, and you will be able to see the history of all the timesheet approvals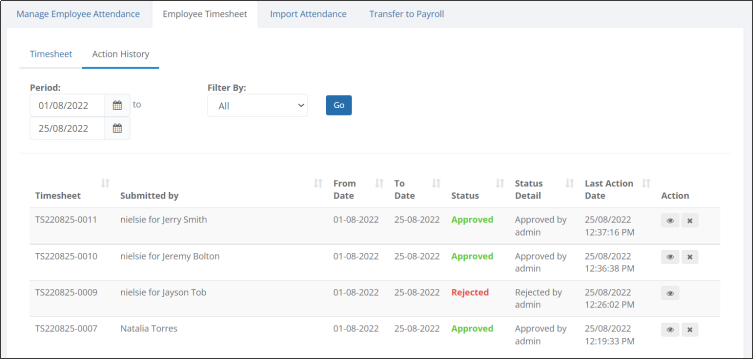 The list of timesheets in this page will be pre-filtered by roles
***Timeclock administrators can see the records of all employees
***Timeclock group administrators can see only records of employees within their group
The resulting list can be further filtered by date period and by status
Additionally, if the company has Project/Location turned on, then that column will also appear dynamically in this list for easier reference.
Finally, the "eye" icon in the action column allows the admin to view the specific timesheet.