Introduction
This mainly discusses the factors that affect the transfer of hours to Payroll.
Please check on each of the parameters below if you are having troubles transferring the data from Attendance to Payroll module
The clocking data must be approved via Timesheet or Attendance Record. This means that there should be a workflow.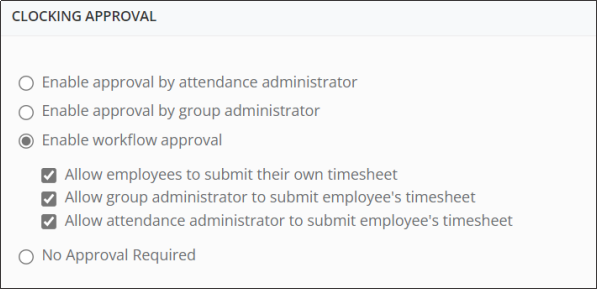 All approved clock data will then be shown on the Transfer to Payroll page from the

section,

2. Head over to

, proceed to

and make sure that

is not enabled.
The reason for this is that, if this advanced setting is enabled, then the workflow approval will be used for this feature and will not be able to transfer the clock to Payroll.
The system needs approval to stick to one feature only.