Introduction
If there is a need for you to set a different currency to reflect in the staff's payslip other than the account's default, you can do so by following the steps below.
IMPORTANT for SG Payroll:
You must first set the exchange rate in order to enable the currency options. Follow the steps here: https://support.justlogin.com/hc/en-us/articles/360046999792-How-to-Set-Exchange-Rate-Express-
Steps
Step 1: Log in to your account.
Step 2: Click on

.
Step 3: Go to

tab and you will see the Employees Pay Details page.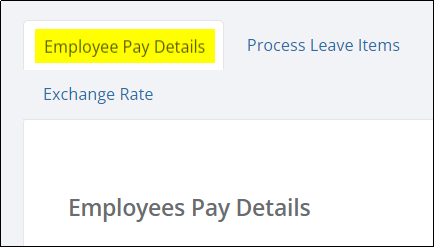 Step 4: Find the name of the staff and click on the

icon adjacent to the staff's name.
Step 5: You will see the staff's pay information page. Click on "View Details".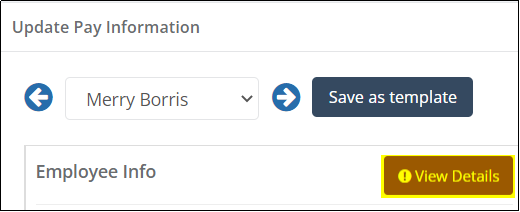 Step 6: Scroll to the bottom of the page and you will see the Currency option/dropdown. Select the appropriate currency and on "Save".

Note: Changing the currency will not affect the payroll of the employee nor will it convert the amount.