Introduction
You can create different reminders that can be sent out to the administrator or the user or both. This guide will show you how you can create the Work Pass expiration reminder using the eStaff module, which can be accessed via the Classic interface.
NOTE: This feature can also be used to create reminders for Join Date Anniversary, PR End Date, Birthday, or even Confirmation Date.
Steps
Adding in the Work Pass details of your staff:
Step 1: Log in to the account
Step 2: If you are on the Express interface, switch to the Classic interface by clicking on the area where you see your name and click on "Switch to Classic"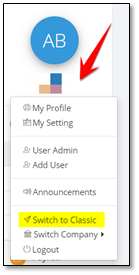 Step 3: Once on the Classic interface, click on

Step 4: Go to

Step 5: You will be brought to the

sub-tab, for a list of


Step 6: Search for the name of the staff that you would need to input the Work Pass details and click on the

icon

Step 7: Click on the


Step 8: Click "Add"

Step 9: Under the Resident Type, choose Permanent Resident or Foreigner.
Permanent Resident – enter the PR start and end date and select either Graduated or Full PR then click the SAVE icon.

For Foreigners – enter the WP class, number, start and end date and click the SAVE icon.

Once you have added the Work Permit details of the staff, please follow the steps below to create an expiry reminder:
Step 1: Go to

Step 2: Click on

This is where you can see the list of Active Reminders in your system.

Step 3: To create a Work Pass reminder, click on

Step 4: You will be brought to a page wherein you can input the details that you want to be included in the reminder email, plus some parameters that you can set on when the reminder will be sent: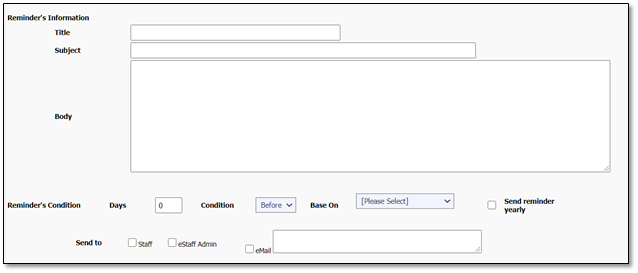 Title - this is the name that will appear in the list of reminders page
Subject - this is the subject that will be displayed in the email reminder that will be sent
Body - you can input a short message that you would like to be shown on the reminder. If you would like the expiry date to appear on the body of the reminder, you can go to the "Variables" option and then copy the appropriate variable that you need, then paste it into the reminder you are creating:

Reminder's Condition - this is where you can set when the reminder is to be sent as well as to whom it will be sent to.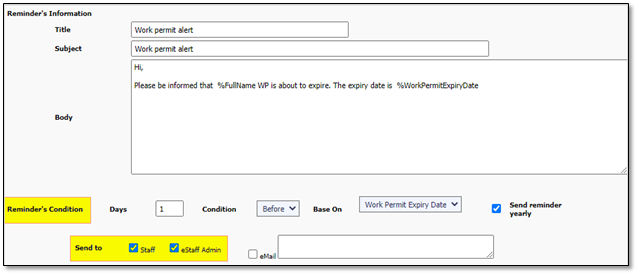 Step 5: Once fully satisfied with the settings, click on