Introduction:
There are some companies who follow fiscal year instead of the calendar year in terms of their leave accrual, and this can now be accommodated in your JustLogin account. To enjoy this function, please contact our support team: support@justlogin.com, to have it enabled.
The guide below will show you how to configure, as well as what to expect in the reports, leave balance transfer and entitlement and details page.
NOTE: For a complete guide to configuring the Leave module, kindly click on this: Leave Configuration Guide
To Configure:
Once this function is enabled, please follow the steps below:
Step 1: Login to the account
Step 2: Click on

Step 3: Go to

Step 4: Under Company Settings Tab, look for the Annual Leave Policy Setup:

Step 5: Choose "Financial Year" from the drop-down options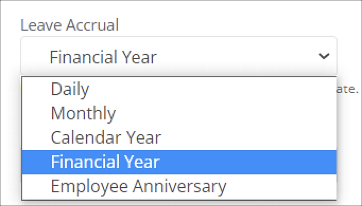 Step 6: Indicate the beginning of your company's fiscal year into the appropriate fields:

Step 7: Click on

to save the changes made.
Changes to Expect Once Fiscal Year has been Configured:
On Entitlement and Details Page: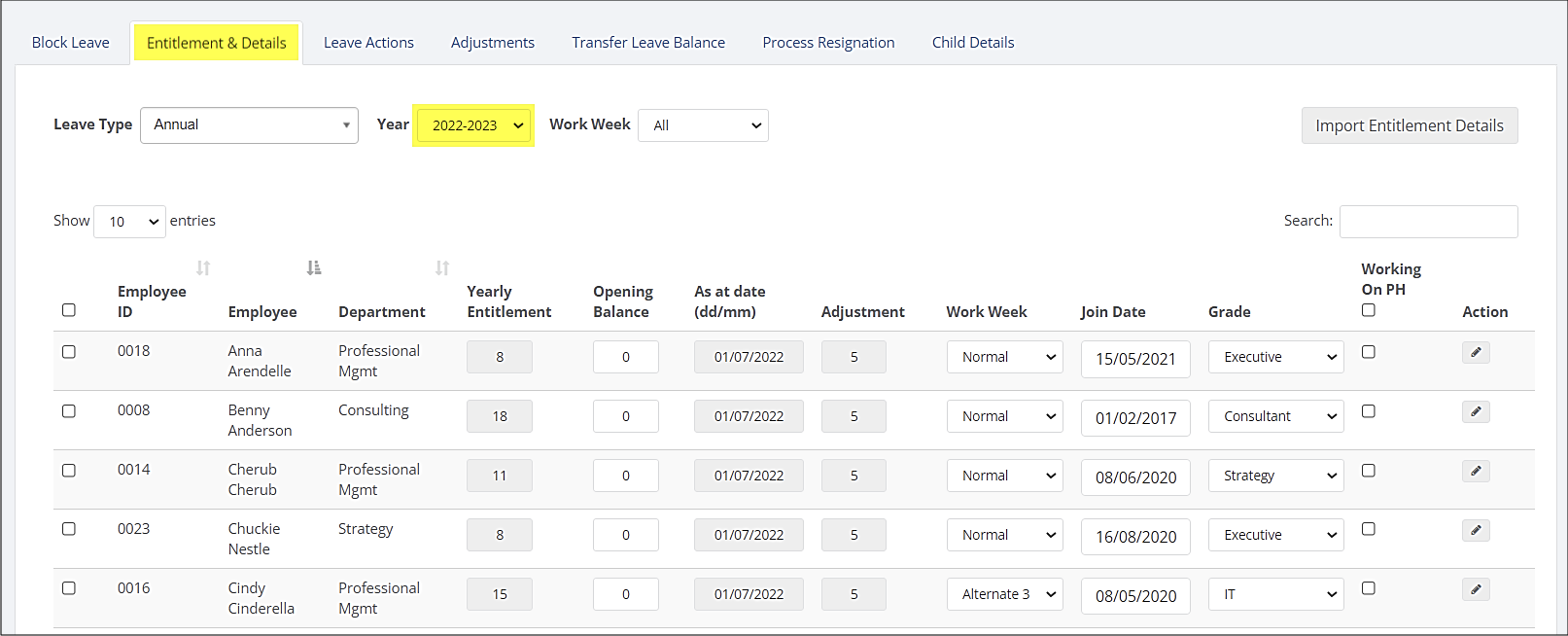 Year Field – will display the year covering the current fiscal year. You will be able to toggle between different fiscal years.
As at Date – will display the beginning of the fiscal year. This will be shown on all users
Adjustment Column – any adjustment (credit/debit) made, or a transfer of leave balance has been done, the values will be displayed into this column
On Transfer Leave Balance Page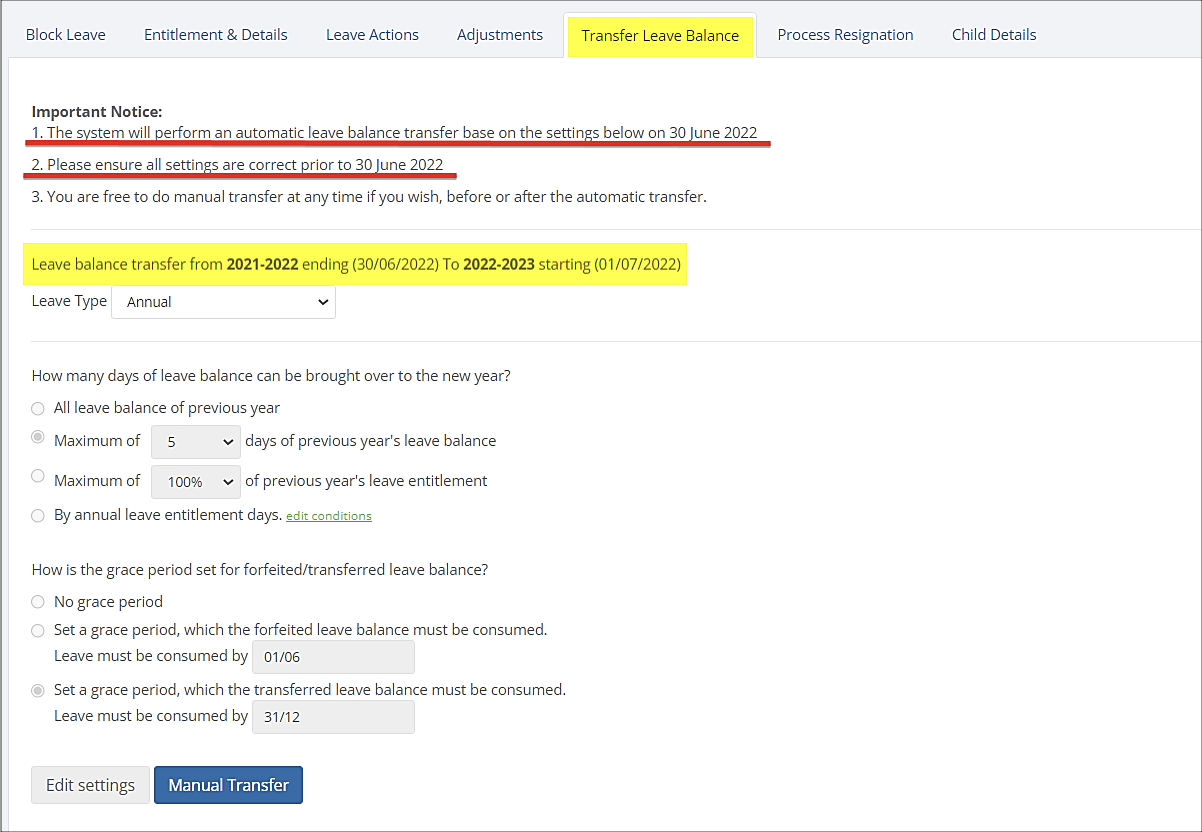 In the Importance Notice Section, the date indicated will show the end of the fiscal year. The automatic balance transfer will happen by this date.
Leave balance transfer from to dates will indicate the coverage of the current to the incoming fiscal year
On Reports Page
Leave Balance Report

Year Field will show the current fiscal year
Base on At column – will show the beginning of the fiscal year
Leave Balance Report View:

Formula for the "Balance as at" column:
Earned leave as at (D) + Adjustment (Available)(E) – Leave Approved (F) = Balance As At
NOTE: Balance displayed takes into consideration the entitlement of the staff for the fiscal year indicated plus any leaves credited for the fiscal year