Introduction
Multi-Country Public Holiday allows you to assign different Public Holidays to each of your staff, especially if you manage staff from different countries. Taking it one step further, for countries with multiple states, this feature allows you to configure the PH on a state level and assign different state Public Holidays to different employees as required. This is now available for use and configuration on the account
The guide below shows how to setup this feature on the account. The instructions are divided into 3 parts.
PART 1
Step 1: Login to the account
Step 2: Click on

Step 3: Go to

Step 4: This will bring you to the page that shows the list of employees in your system: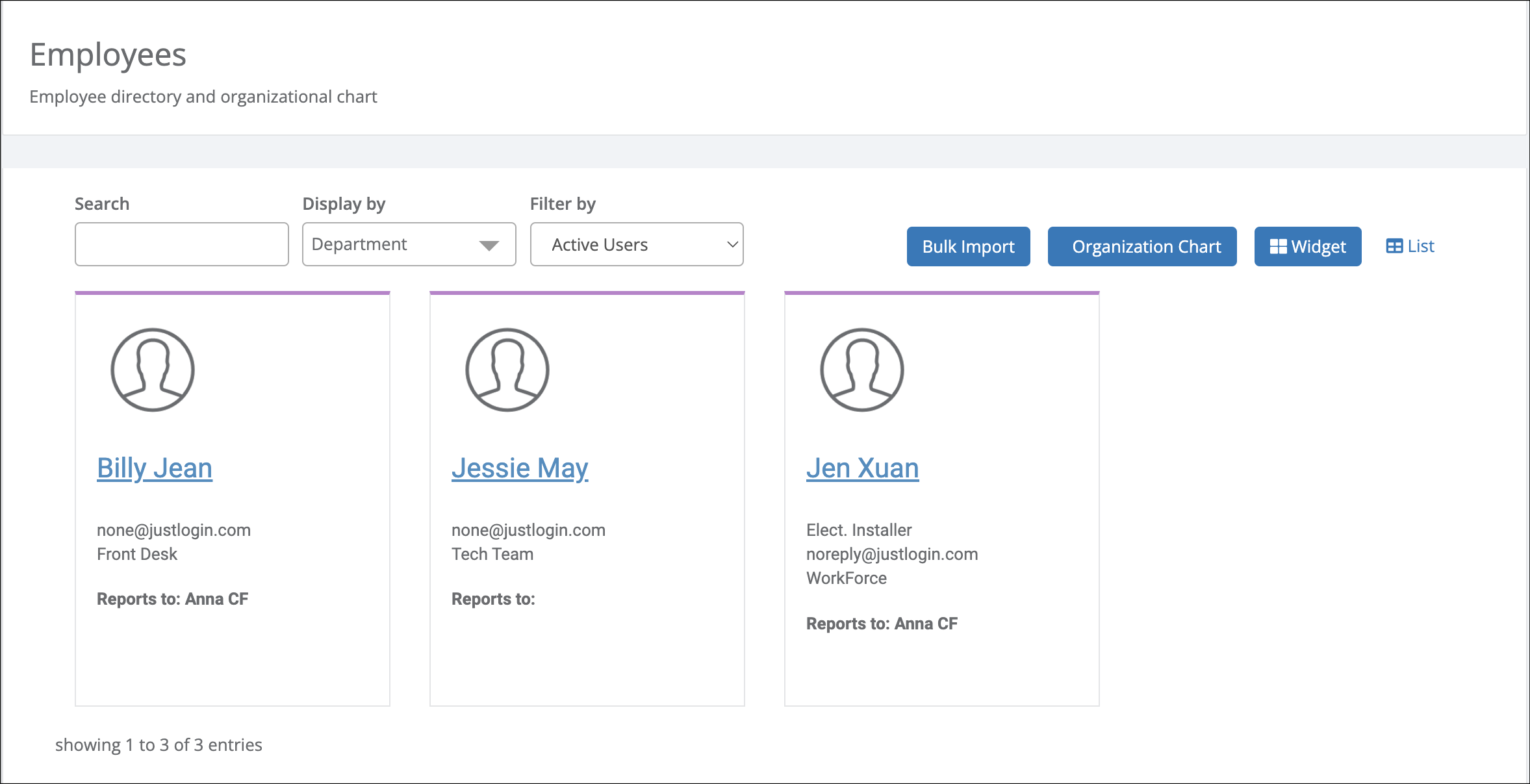 Step 5: Click on one of the names in the list (In this example, we'll use "Jen Xuan"). You will be brought to the page where the details of the staff are shown: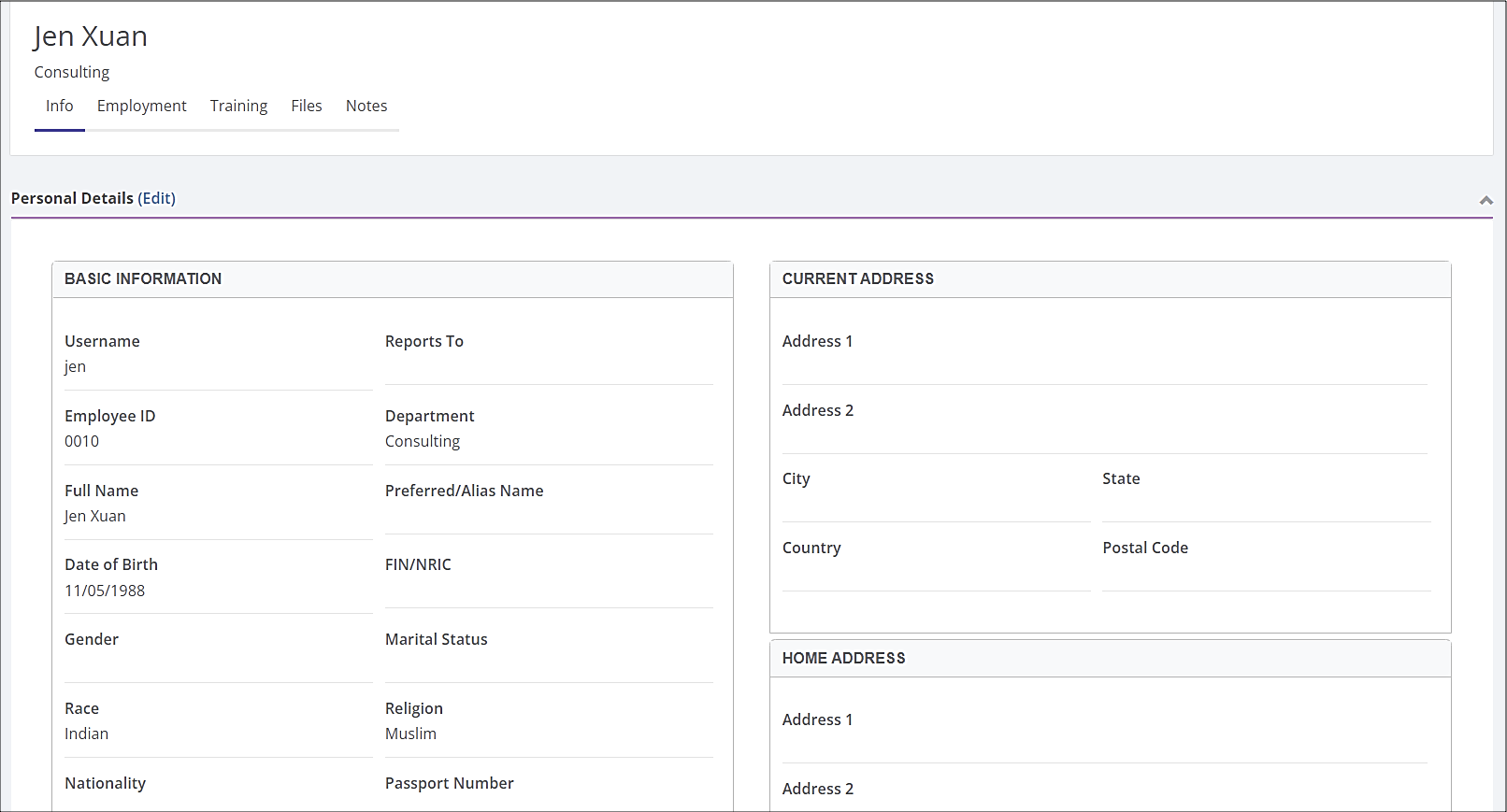 Step 6: On the Basic Information section, click on "Edit"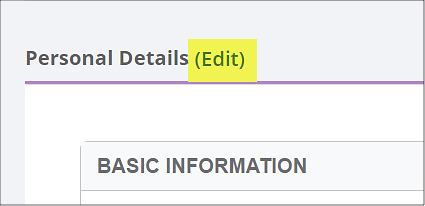 Step 7: Scroll down and look for the "Work Location/Country" field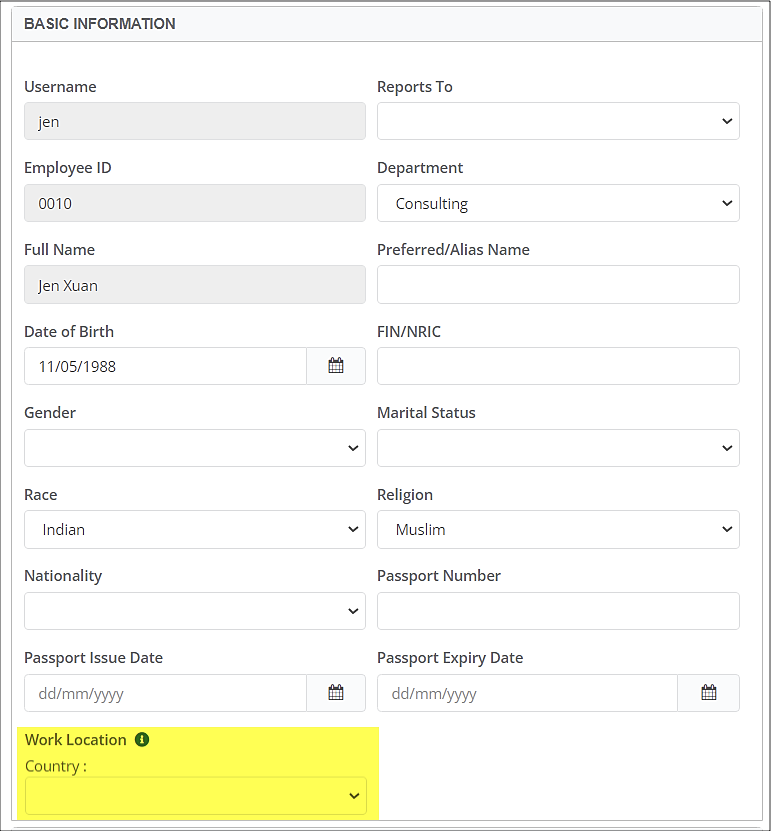 Note: If the Work Location field is not visible, please take a look at the Access Level settings for this employee. More information about configuring Access levels can be found here.
Step 8: Choose the country/work location that the staff is working at (This selection will determine the set of Public Holidays that will be applied for the staff)

NOTE: If a country with different states is chosen (Malaysia for example), another field will be displayed, so that the state may be specified as well: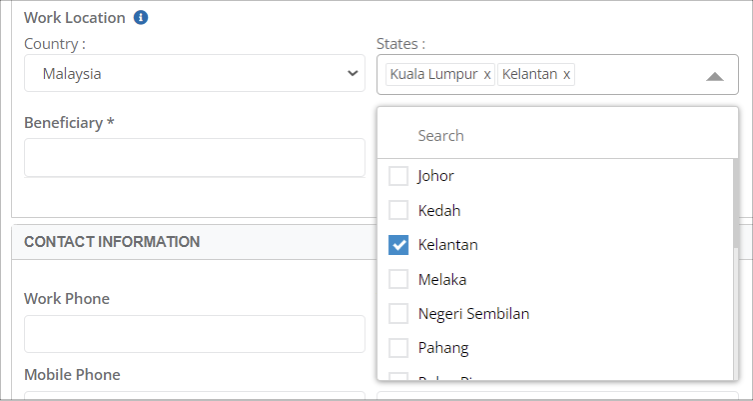 Step 9: Click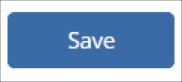 to save the changes
NOTE: Once the steps above are completed, the public holidays for the country/state assigned to each staff will automatically be applied. If further amendments are needed for the public holidays for each country/state, please see STEP 2 below.
PART 2
Step 1: Go to

Step 2: Click on

Step 3: Go to the

tab at the top
Step 4: You should be able to view the different public holidays for each country that was assigned to the staff in People module

NOTE: If a country with different states have been set up in Part 1, this is how it would look like: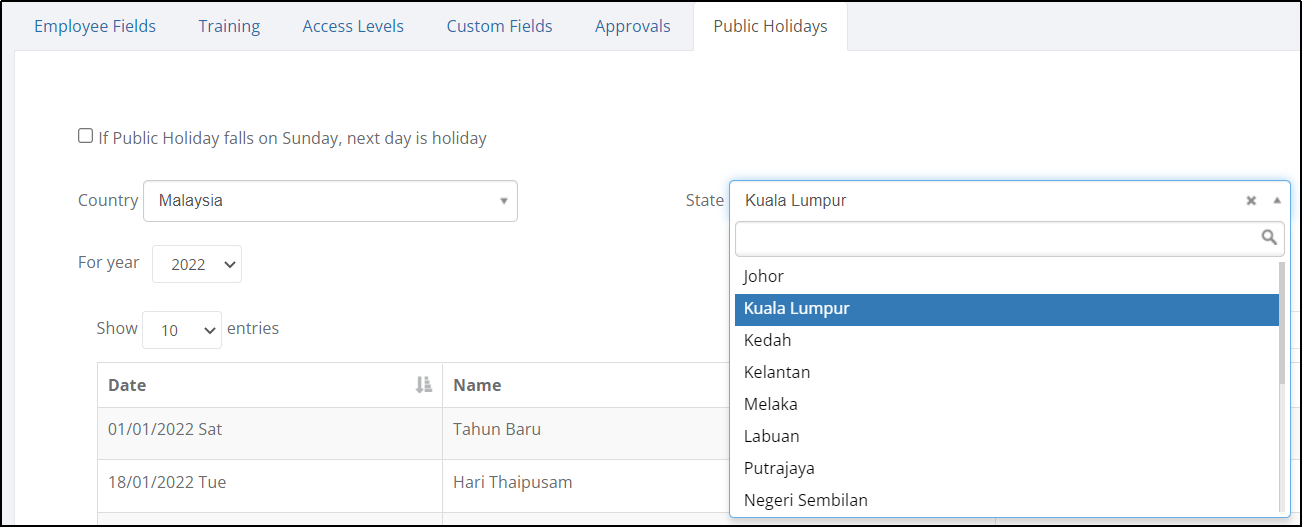 *If customizing the public holidays that are already displayed on this page is necessary, you can add/edit/delete accordingly
To Add Customized Public Holidays:
Step 1: Choose the country/state you would like to add a public holiday to.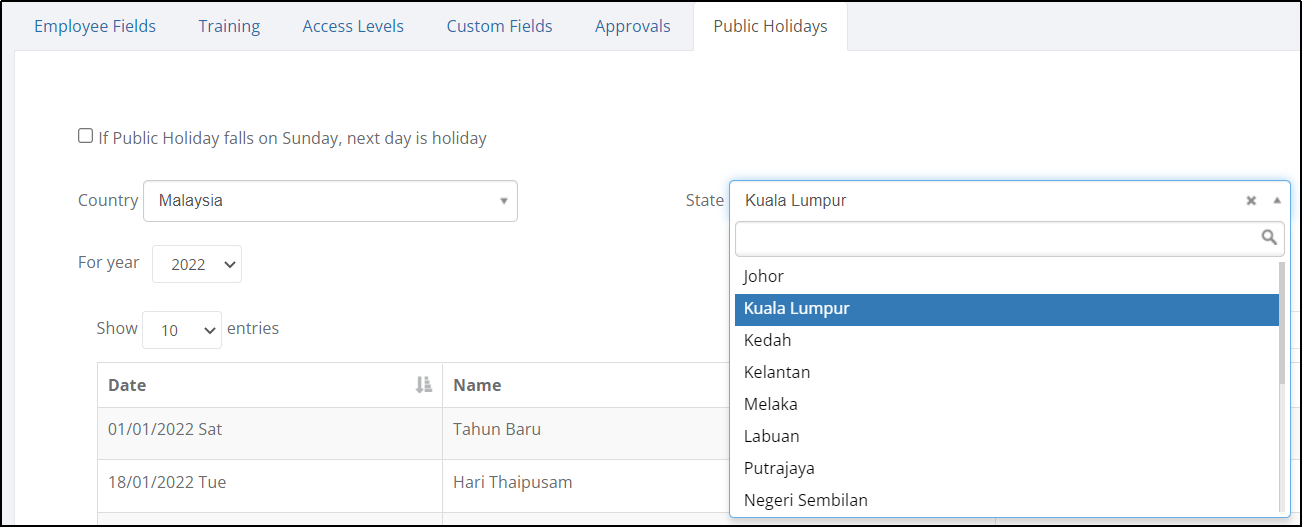 Step 2: Click on

Step 3: Complete the fields in the pop-up window: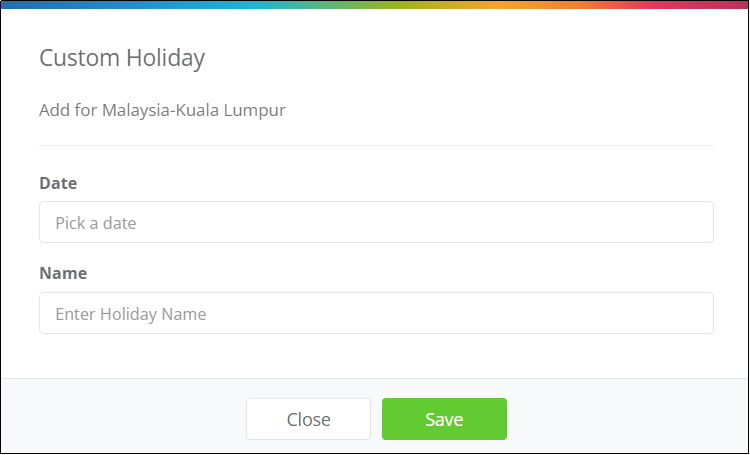 Step 4: Click on

To Edit a Customized Public Holiday
Step 1: Search for the public holiday created: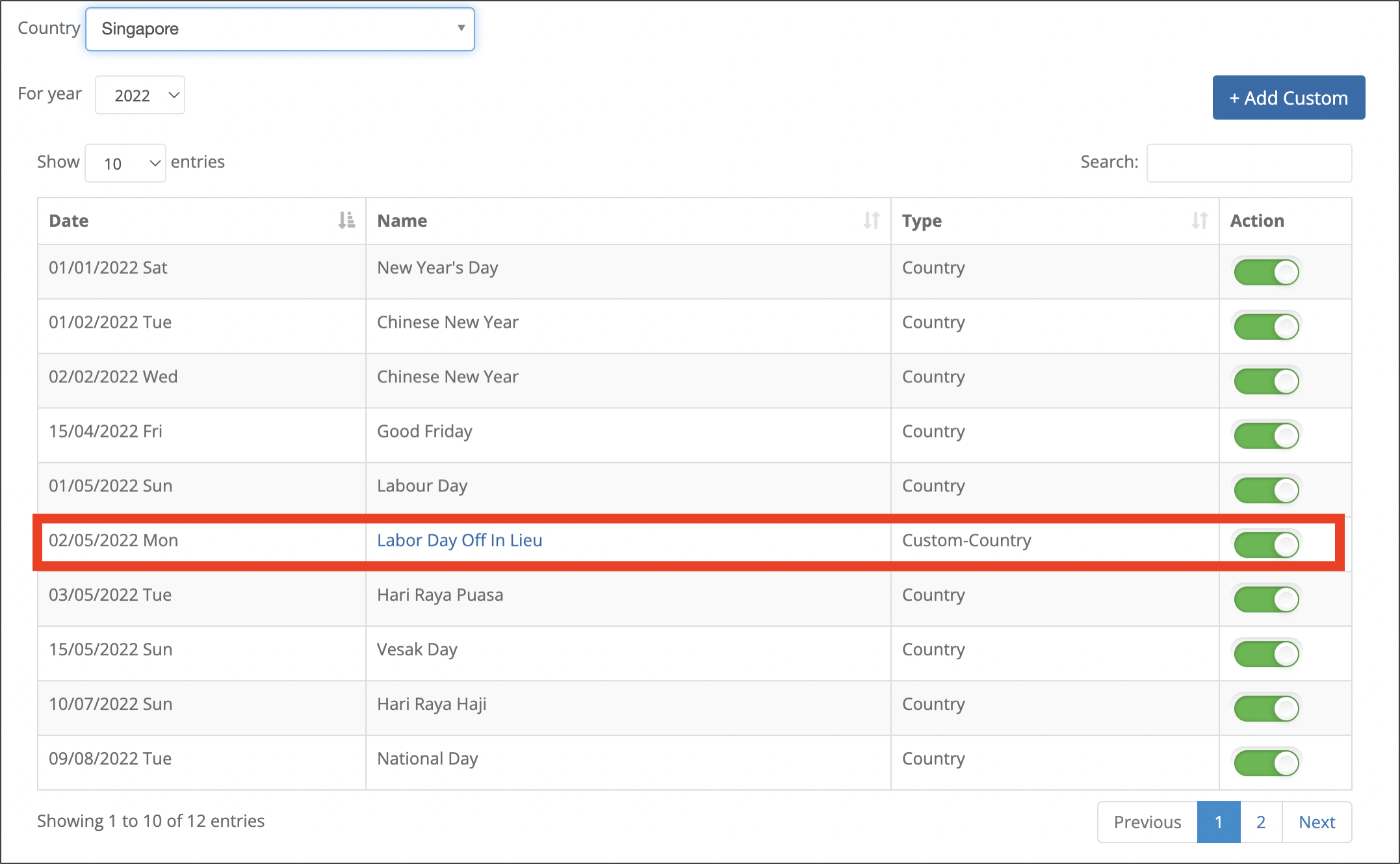 Step 2: Click on the public holiday (NOTE: Customized public holidays are clickable, as compared to system default public holidays that can't be clicked)
Step 3: Edit the information (Date and public holiday name) from the pop-up window: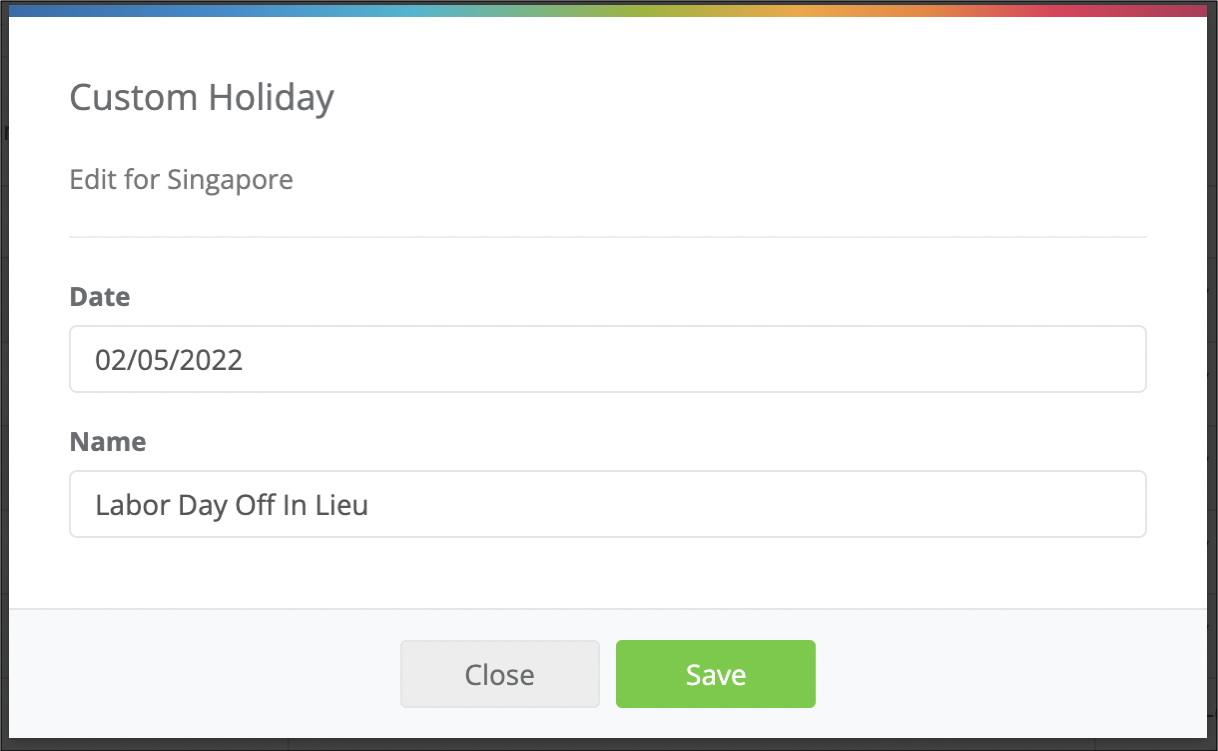 Step 4: Click on



To Delete:
Step 1: Search for the public you want to be disabled
Step 2: Toggle to slider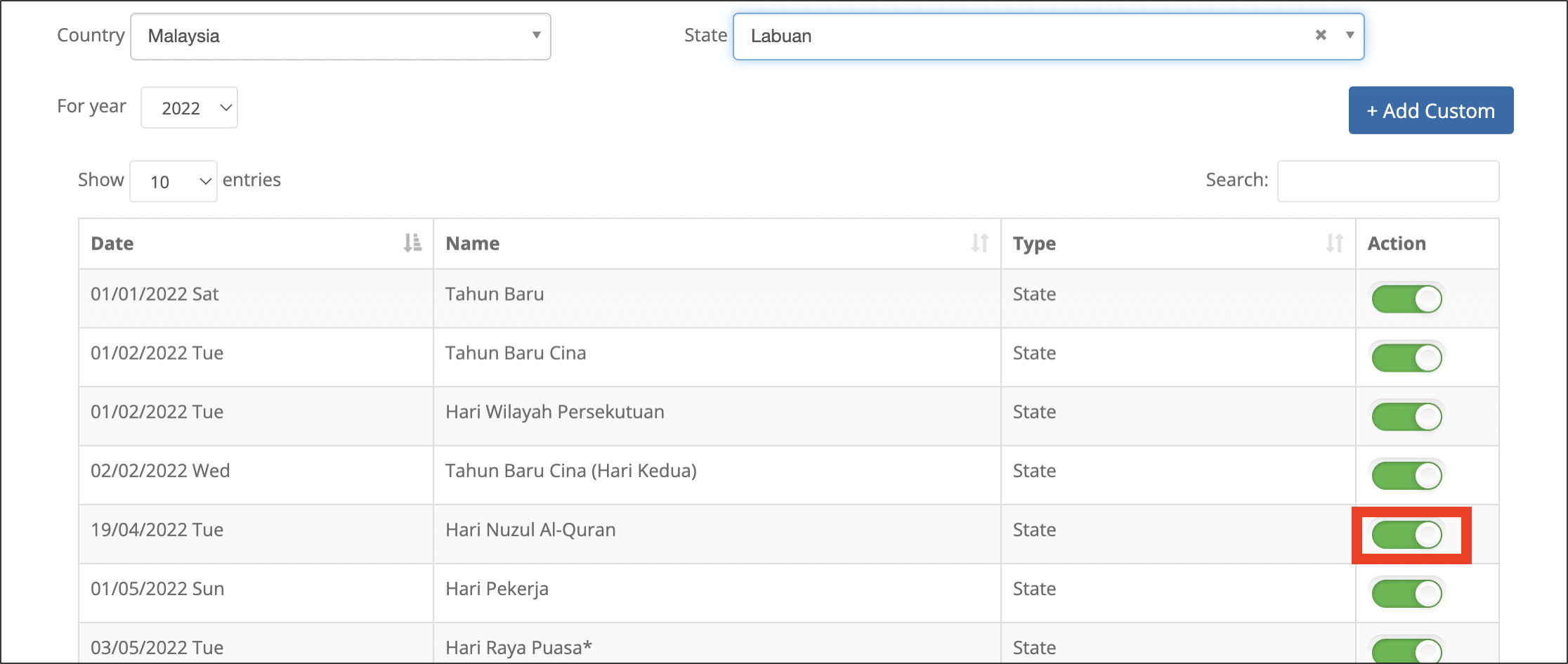 NOTE: The slider should show as: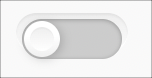 PART 3
On the staff's end, the public holidays displayed on the leave calendar will reflect the country that was assigned to them:
View on staff Jen Xuan's Leave Calendar on the website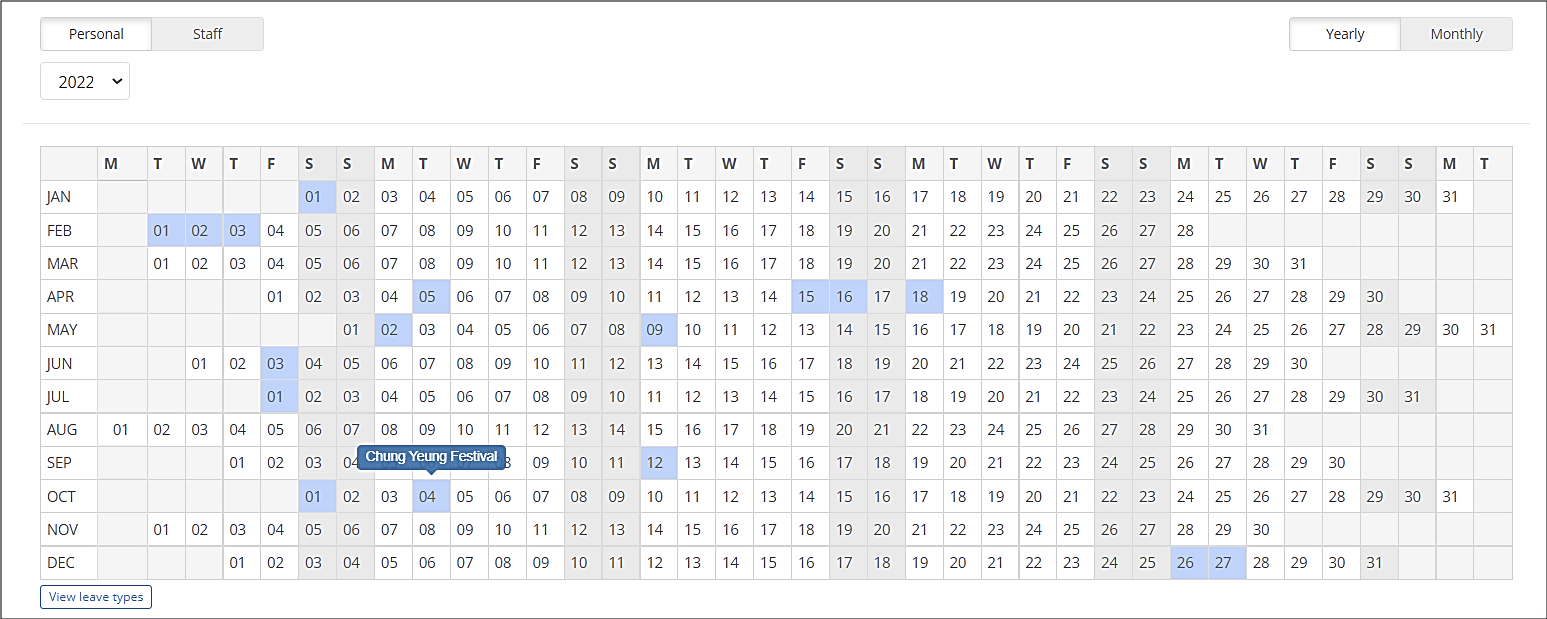 Public Holiday Widget on Leave Dashboard:

If user clicks on "View Public Holidays" Button: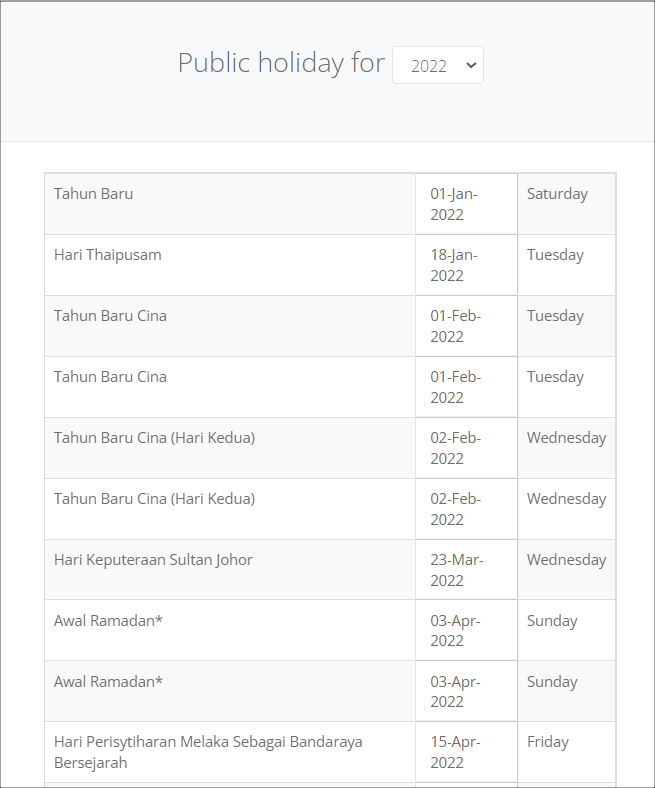 View on staff Jen Xuan's Leave Calendar on the mobile app