You will have the options applying for leave either from the mobile app or through their computer. This article will run through how one can apply for your leave through the computer.
Step 1: Click on

Step 2: Select

Step 3: Click on

Step 4: Select the leave type you wish to apply: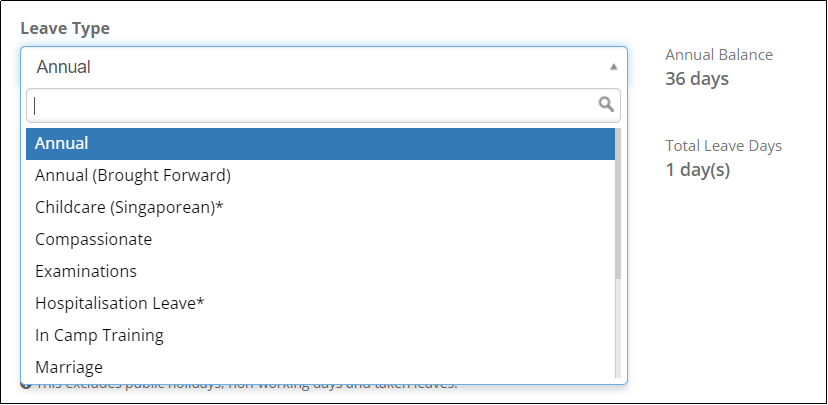 *The current balance will also show on the right side as seen on the screenshot above.
Step 5: Select the Leave units – You can apply in Hours if this is enabled to your company or apply leave in days:
Step 6: Under the Leave period - select the date and click on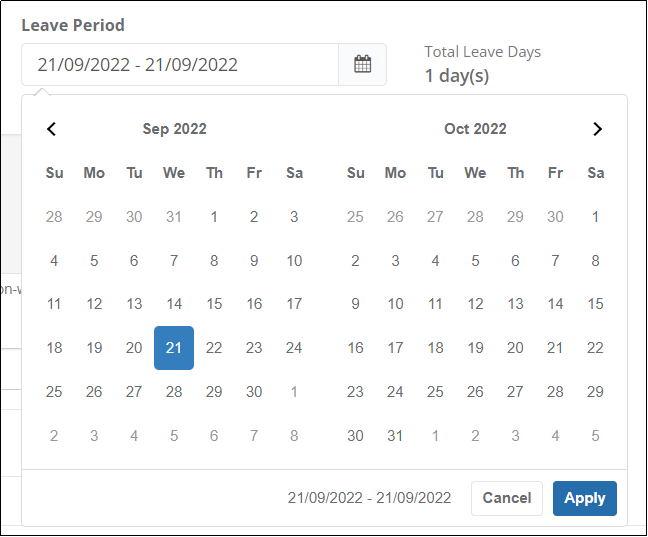 Under Leave details, you can switch the blue buttons below to indicate that it is for half day leave only.

Step 7: Once you have selected the dates of your Leave, you will have the option to notify a person by adding their email address. Click on the "Add person via email" option below and add their email address:

Step 8: Add a remark if needed under the "Remark's field"

Step 9: Lastly, you can click the Submit button below the name of your Recommending/Approving Officer as seen on the screenshot:

Once successful, you will receive this confirmation message:
NON-CONSECUTIVE DAYS
There may be instances when you need to apply for leave on non-consecutive days and normally, this will need to be applied for separately. The system can now accommodate this scenario through web submission.
(Kindly follow steps 1-5 above, the only difference is the step 6 and step 7-9 is just the same)
Step 6: Under the Leave Period, Select the first and last day of you leave as shown below:
Example: I have selected dates from September 22 until September 30, 2022 as highlighted in blue then click on

.
The total number of days applied will also be shown on the right side of the leave period: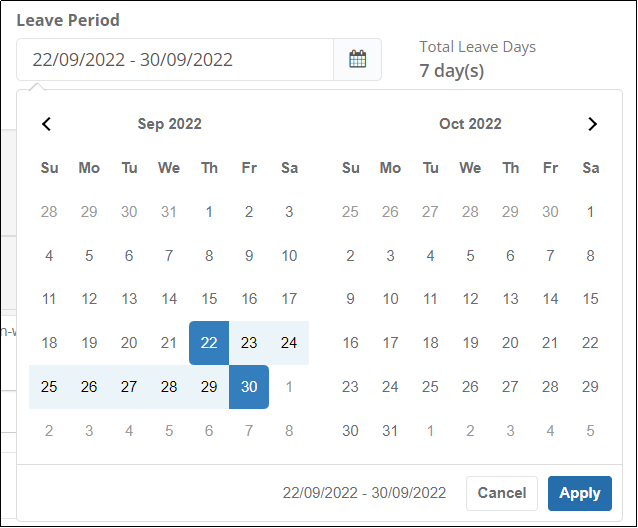 Under Leave details, you can switch the blue buttons below to indicate that it is for half day leave only. You can also delete the date selected by clicking the "delete icon"