In order to submit an Expense claim for others, follow the setup below. Expense Approval WorkFlow must be enabled on your account for the feature to work.
Contact support@justlogin,com to request.
Assign Submitter:
1. From the main menu, go to

.
2. Click on

.
3. Under

tab, search for the user whom you wish to do the submission for. Click on the pencil icon under the Action Column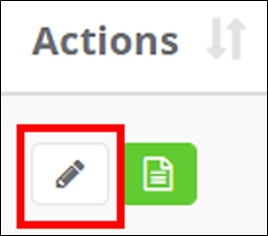 Add the name/s under "Claim for Others" field for him to be able to submit the claims for them.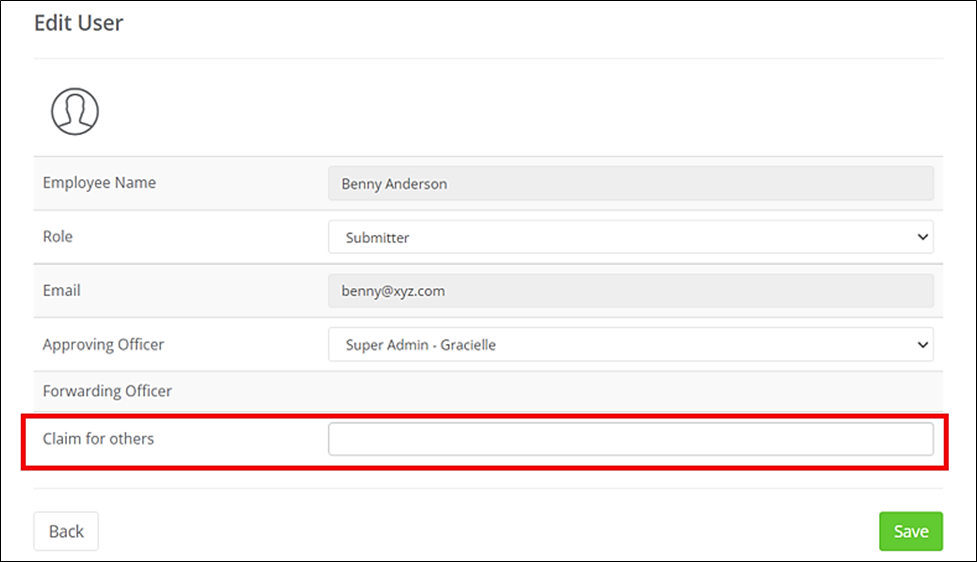 NOTE: If Approval WorkFlow is enabled on your account, you will immediately see Claim for Others column when you go to

Example: Inigo is assigned under Esper, which means that Esper can submit the expense on behalf of Inigo:

To submit the Claim:
1. Click

.
2. Go under

.
3. Under Expenses tab, click

and Select the name of the staff you wish to submit the expense for.
The screenshot shows that I am submitting a Single Claim for Inigo. Add in the necessary details below and click on the

button once completed.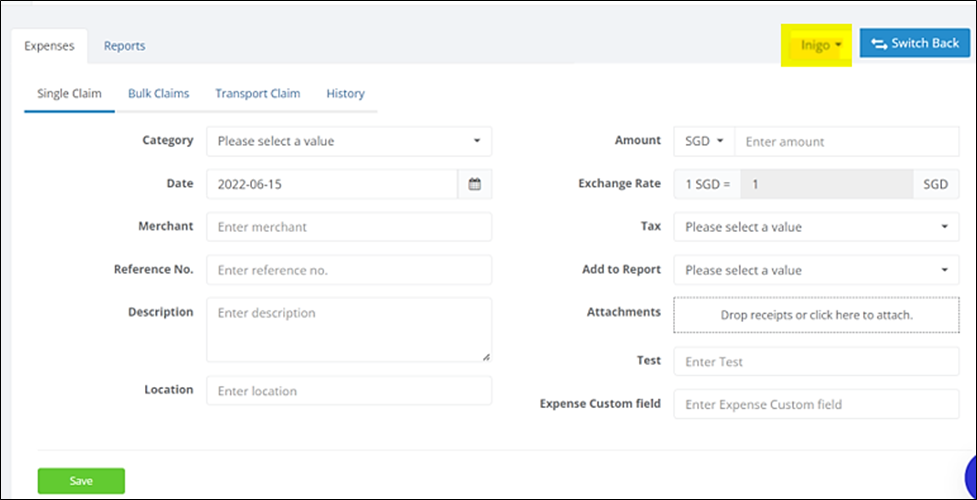 3. Go to Reports tab and click the

button. Add in the necessary details and tick the box for the Expense you wish to submit for your staff and click

.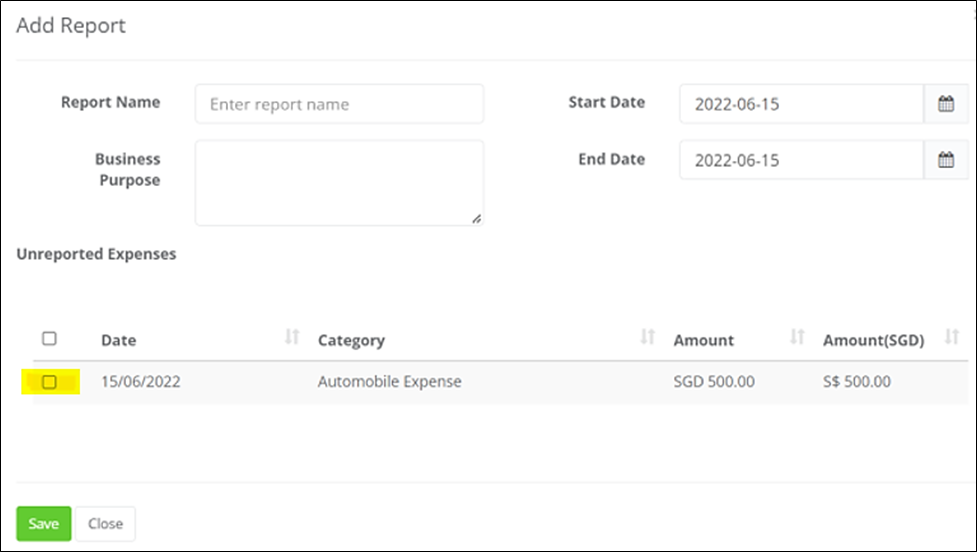 4. After you clicked on the Save button, you will be directed back on the Report page. Click the

icon of the Report that you just created and it will show you the Expense and Report details: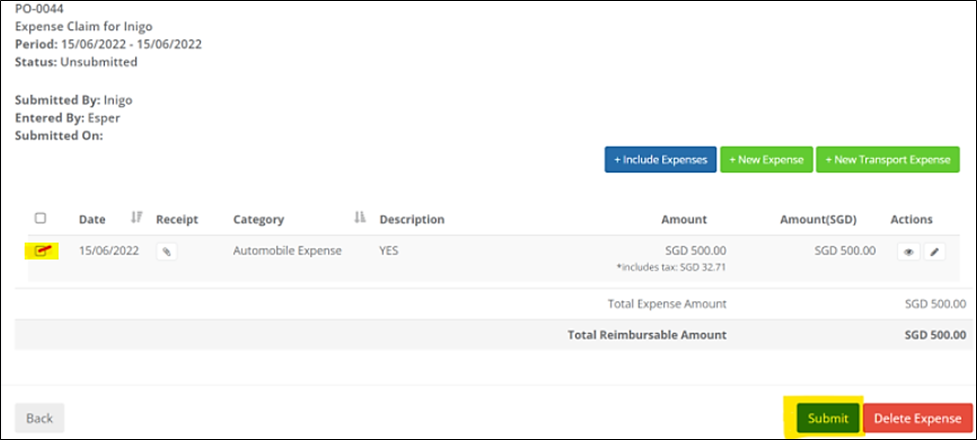 5. To complete the submission, tick the box as shown above and click on the

button. A confirmation message should show on the screen once done.