If you are clocking in/out using the mobile app and received a notification that you are outside the Geofencing area or your location is not showing, you can do the following steps to fix it:
Step 1: Make sure that you are either connected to the wifi or data and make sure that the phone's Google Maps app is updated. Open the Play Store or Apple Store, search for Google Maps and check if it needs to be updated.
Step 2: Restart your phone once the update is done. Open GPS settings, make sure that the GPS/location is enabled.
Step 3: Open Google Maps on your phone or tablet.
Step 4: You will see a blue dot that shows where you are currently located.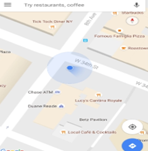 Step 5: Click the blue dot > another window will open showing your current location > click Recalibrate at the bottom left.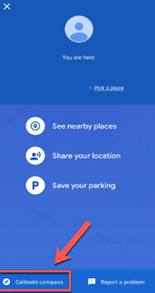 Follow the on-screen directions, you should make a figure 8 until the location is calibrated, it is advisable to do this 3 times and click DONE.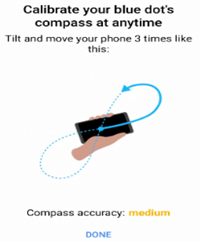 Note that the beam or location should become narrow and will point in the right location.
Step 6: After doing all the instructions above, open your Justlogin mobile app and clock in/out, your location should be captured accurately.
If the location is still not accurate, turn on the high accuracy mode in order for Google Maps to find your location with the most accurate blue dot.
On your Android phone/tablet, open the settings app.
Tap location or GPS
Click switch or location on
Click MODE > High Accuracy