This error is caused by denied permissions on Device Settings of the mobile phone.
To allow JustLogin Mobile app to access the mobile device, see the steps below:
For Android (Device Settings may vary per phone model)
Step 1: Go to Settings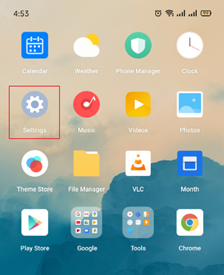 Step 2: Then tap on App Management

Step 3: Select App List

Step 4: Locate JustLogin - Individual

Step 5: On App Info, select Permissions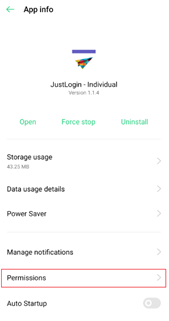 Step 6: On Permission settings, Allow all items (Camera, Location, Phone, Storage, etc.)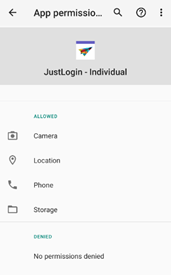 Same steps as above. Allow JustLogin Mobile app to access location, camera, phone storage, etc.