This is the page where departments in your company can be created.
Adding Department Names
Step 1: Click on your name and you will see a drop-down menu.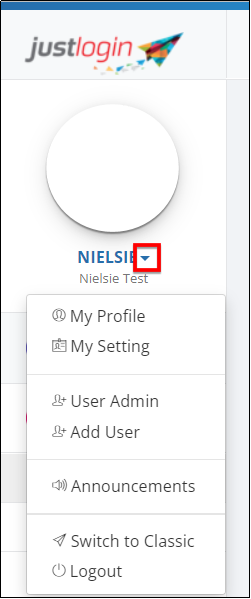 Step 2: Select

. You will by default placed in the Employee Details page.
Step 3: Click on

. The system should show you the Company Details page.
Step 4: Click on

and you will see this page.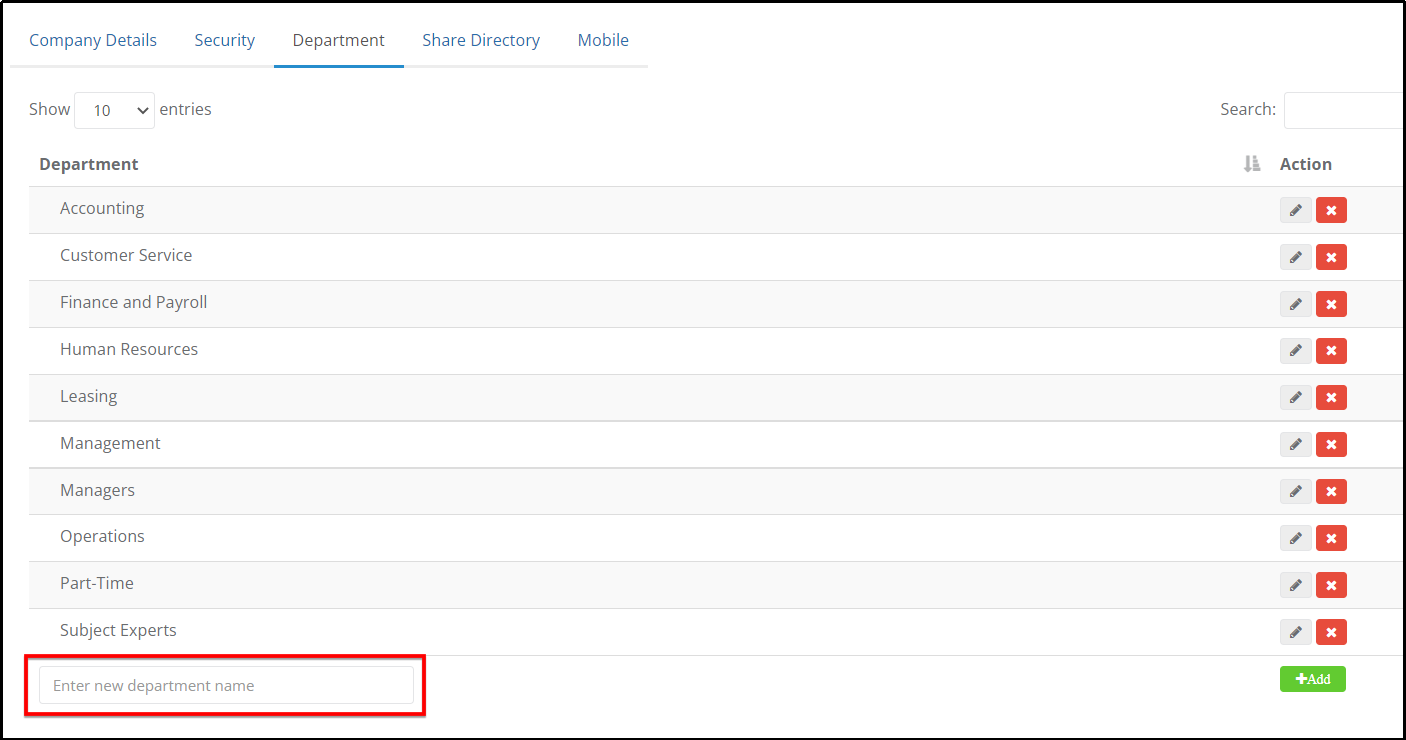 Step 5: Enter the department name
Step 6: Click on the

button to add the Department