This is a guide to help a User Reset his/her own Password (either the link has expired or you need to change your password).
Pre-requisite: User need to know the correct Company ID and User ID (both are not case sensitive). If User do not know, please contact your HR Administrator to get these details. You may also email us to check it for you and make sure you indicate your complete company name. Email us at support@justlogin.com
Steps
Step 1: Kindly click the link: https://www.justlogin.com/ForgotPassword.aspx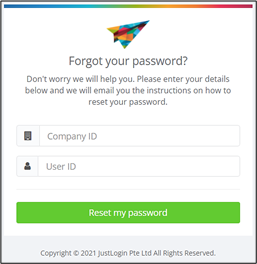 Step 2: Enter Company ID
Step 3: Enter User ID
Step 4: Click on

button

Step 5: Check your email address and you should receive the message below.
Note: The link expires within 30 minutes only.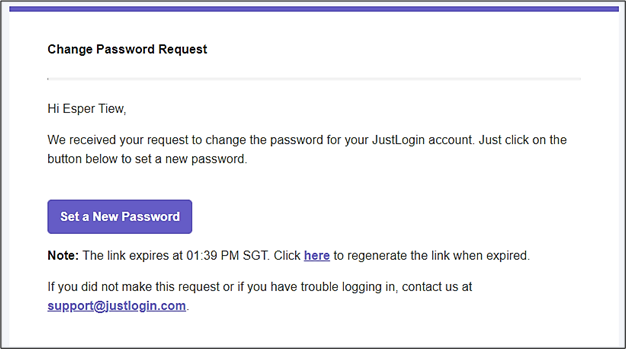 Step 6: Click on

Step 7: You will be directed to a new page.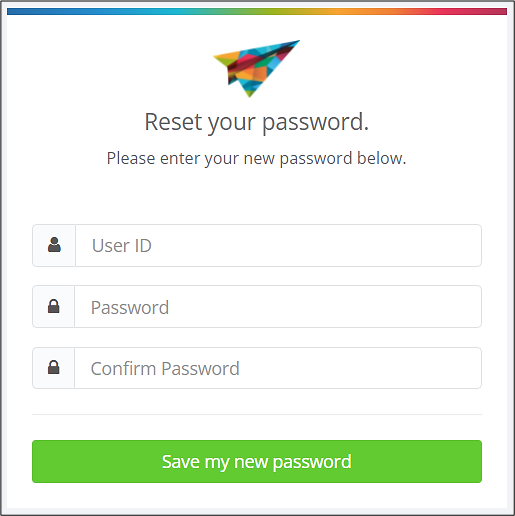 Step 8: Enter User ID
Step 9: Enter new password at the Password field
Step 10: Enter the same password at the Confirm Password field
Step 11: Click on

Step 12: Successfully done creating new set of password, kindly click BACK TO LOGIN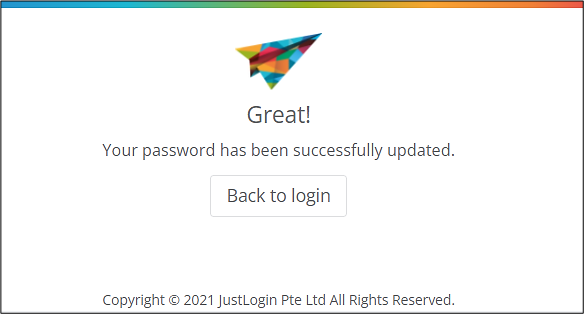 Related Article for Administrator's to Reset their Staff Password: https://support.justlogin.com/hc/en-us/articles/360038487712-Resetting-User-s-Password