Introduction
Creating Voluntary Contributions in the system is one way for the company to deduct certain amounts from the employer or employee's salary.
Steps
Before doing the payrun, the admin must add the Voluntary contributions to each person on the Update Pay Information page. To add/create voluntary contributions, please refer to this link: https://support.justlogin.com/hc/en-us/articles/360050740891-How-to-add-Voluntary-Contributions

The added Employee Voluntary contribution will then show as one of the deductions pay elements.
Please note that if the voluntary type is set as Employer, this will not show as one of the pay elements as it is not deducted against the employee's salary.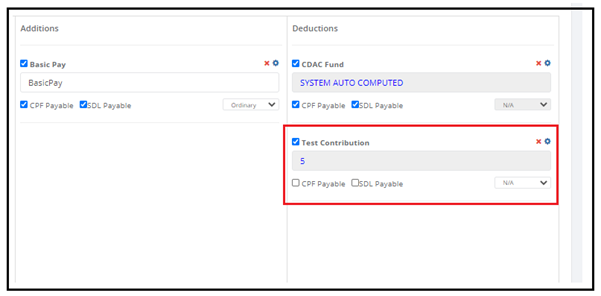 On the payslip, the contributions are shown accordingly.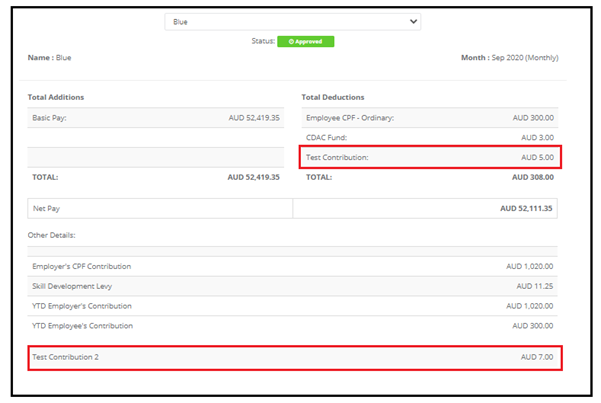 On the CPF file, the added voluntary contributions will not show. This means that the company must pay the contributions directly to CPF.

Lastly, the bank file will consider the Total Net Pay of the employee. This means that the Voluntary Contributions are considered and taken against the salary of the employee.