Introduction
This shows how the Touch ID in an IOS device works and how to enable it. Touch ID is an electronic fingerprint recognition feature, designed and only available to Apple devices. This feature is available too on the Justlogin mobile app only if you have enabled Touch ID on your device.
Steps
After logging in to the mobile app, you will see a prompt message asking you to enable the Touch ID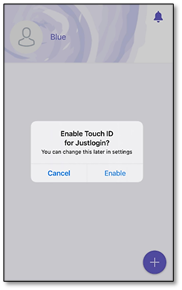 Tap on "Enable" and will direct you to a page where you can click on the switcher highlighted below to enable it.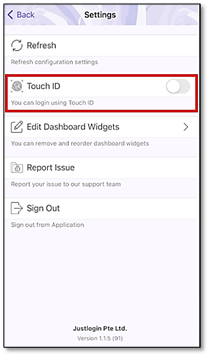 Once this is enabled, the app will be locked and when you revisit it to clock in/out, apply for a leave, or check your payroll, it will require your fingerprint which matches the touch ID saved on the IOS device.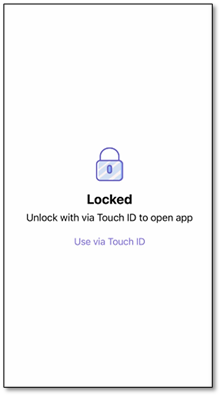 This will not only prevent other people to access your mobile app, but also to lessen the possible breach of security.