1.  To activate Xero integration, please open left Navigation menu in Justlogin Express, navigate to Payroll >> Accounting Software. And click 'Activate' button in integrations, Xero will be enabled.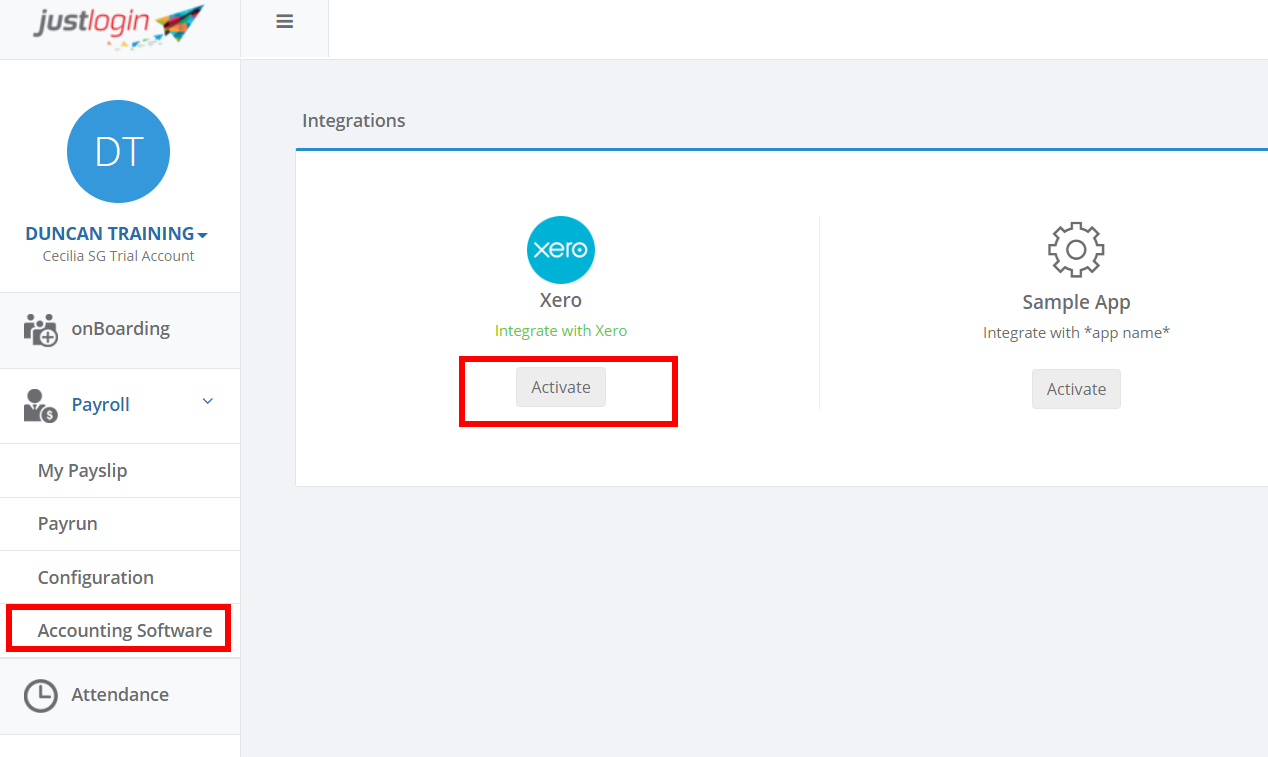 2. To connect Xero from Justlogin, click "Integrate with Xero" indicated just below the XERO icon and click "Connect" when the next screen page is shown. (Refer to the screenshots below)
"Click integrate with Xero"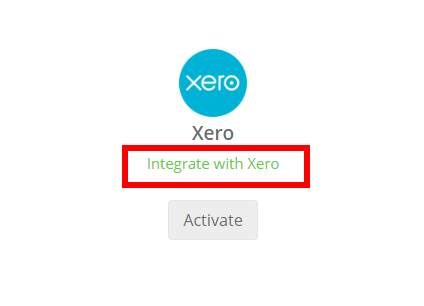 The below page will appear. Click "Connect".

3. Login to Xero will appear. Key in credentials and login.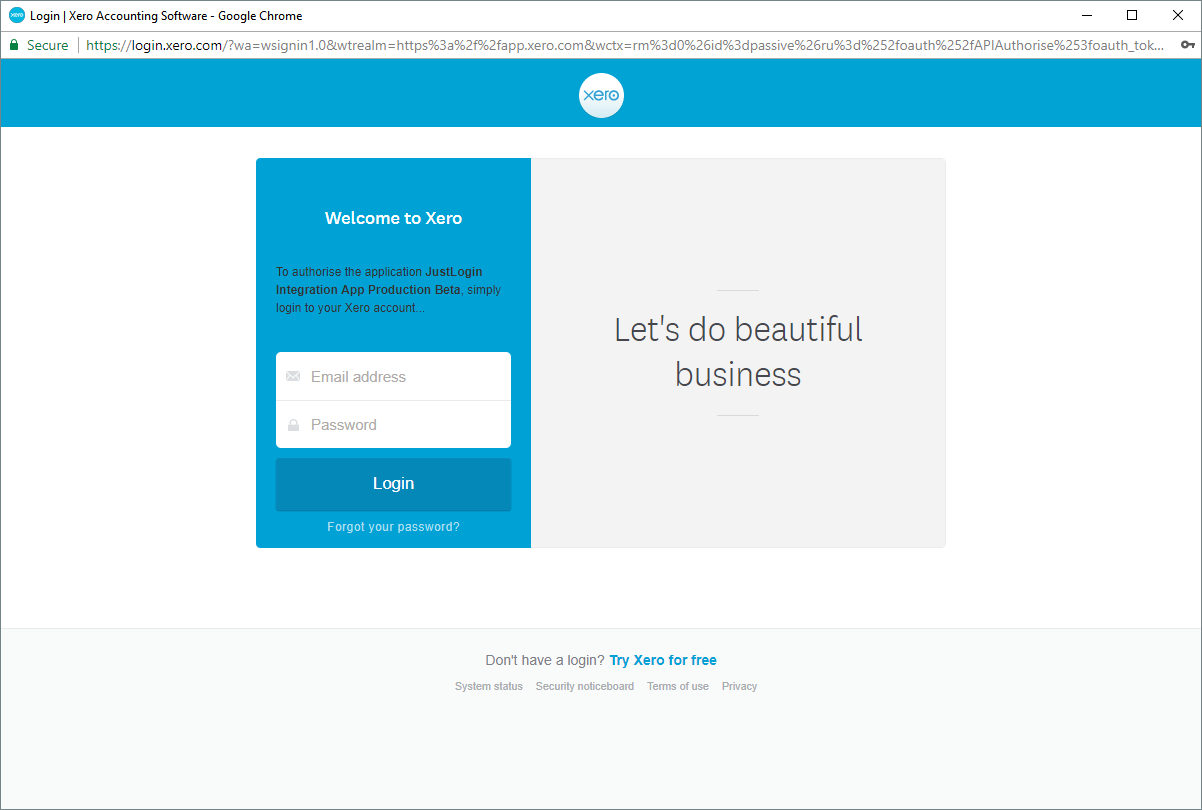 4. Click "Allow access" when the next page appears. We are using Xero Partner API and this will be one-time setup.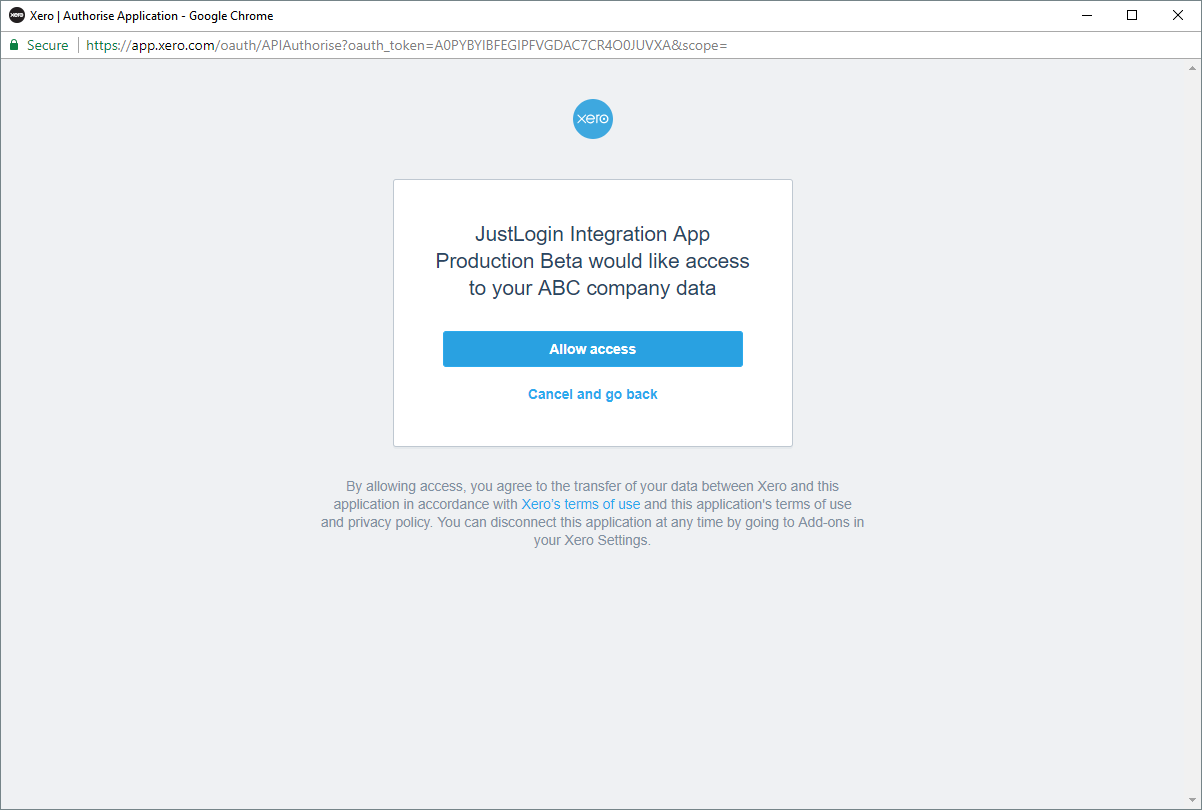 5. The message "Connected to your organisation in Xero" will appear. Next, navigate to '1. Xero Account Codes' and click 'Import From Xero'.

6. Account codes from Xero will be imported to JustLogin and displayed the list of account codes.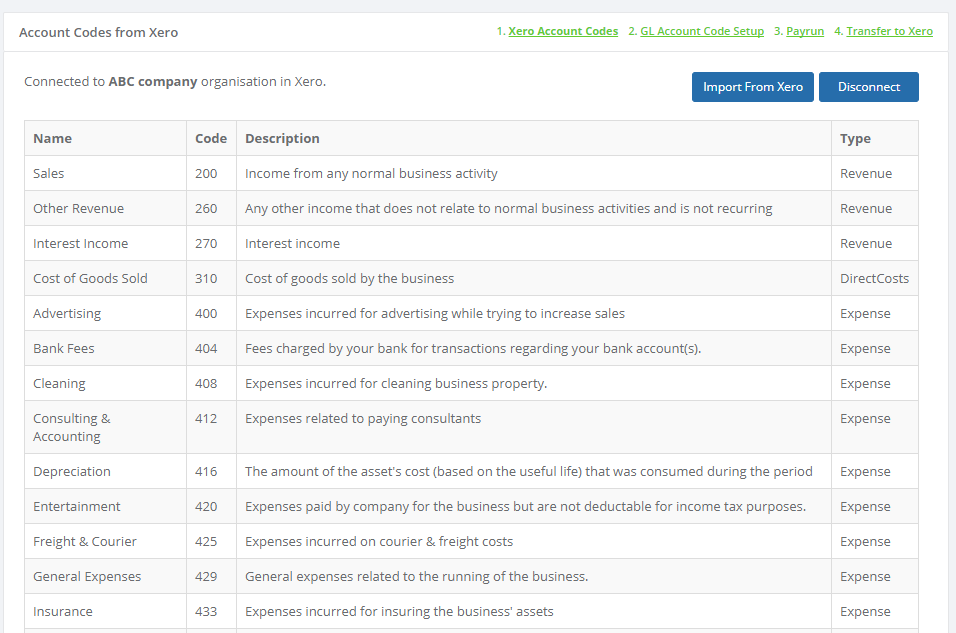 7. Navigate to step '2. GL Account Code Setup'. Map respective Xero account code for each pay element and click 'Update'. By default will display only Expense account type, by clicking 'Show all account codes', all other account codes will also be displayed.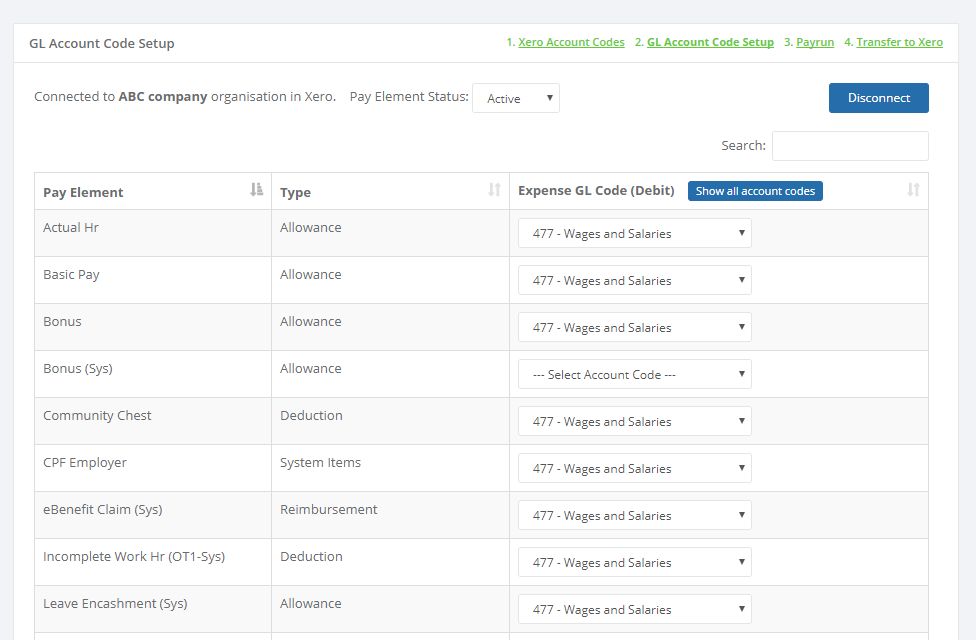 8. Navigate to step 2. Payrun, and process a Payrun for desired month.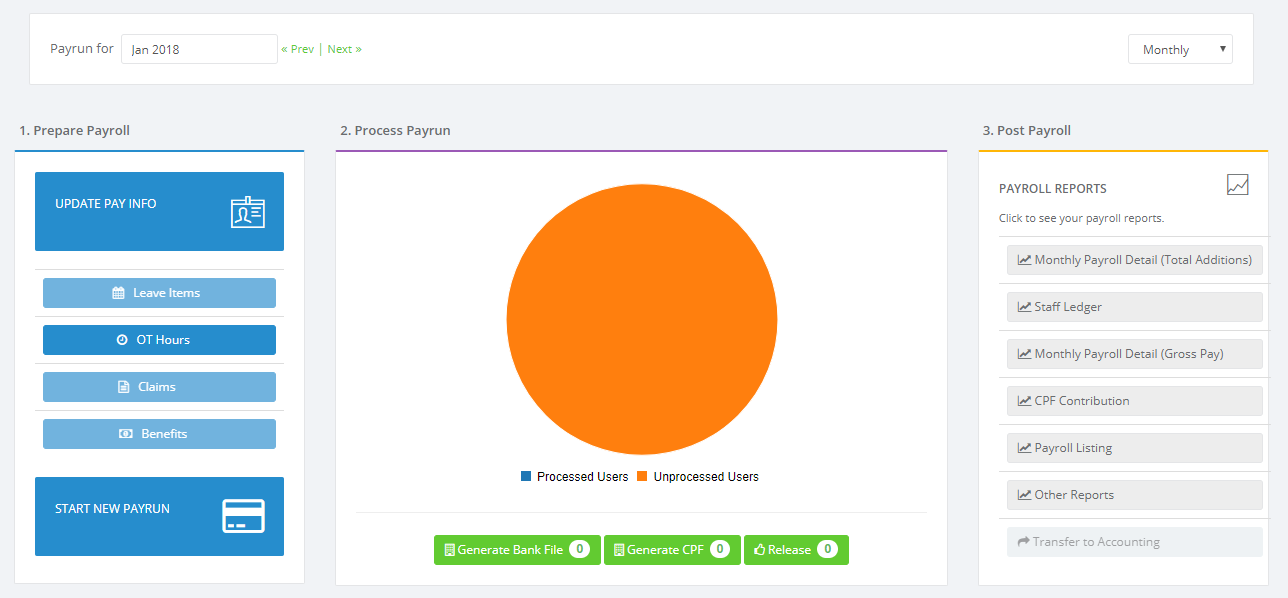 9. Navigate back to step 4. Transfer to Xero , and click 'Transfer all' to transfer all pay elements or select desired pay elements and click 'Transfer'.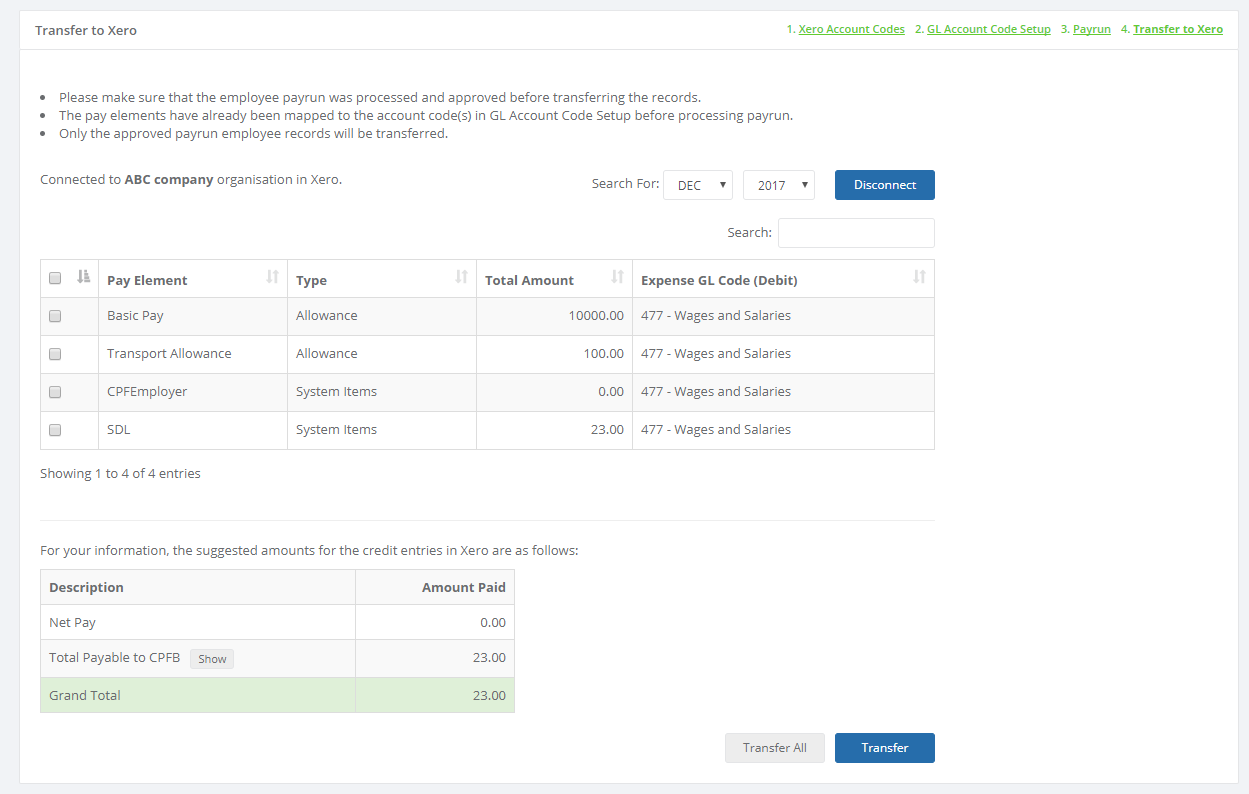 10. "Successfully submitted" message will be displayed.
 11. The generated bill can be seen under Accounts >> Purchases in xero.