Before using Payroll, you need to first configure and set up the company details.
Step 1: Click on

Step 2: Select

The first page you see will be the Company Details, found in the General tab.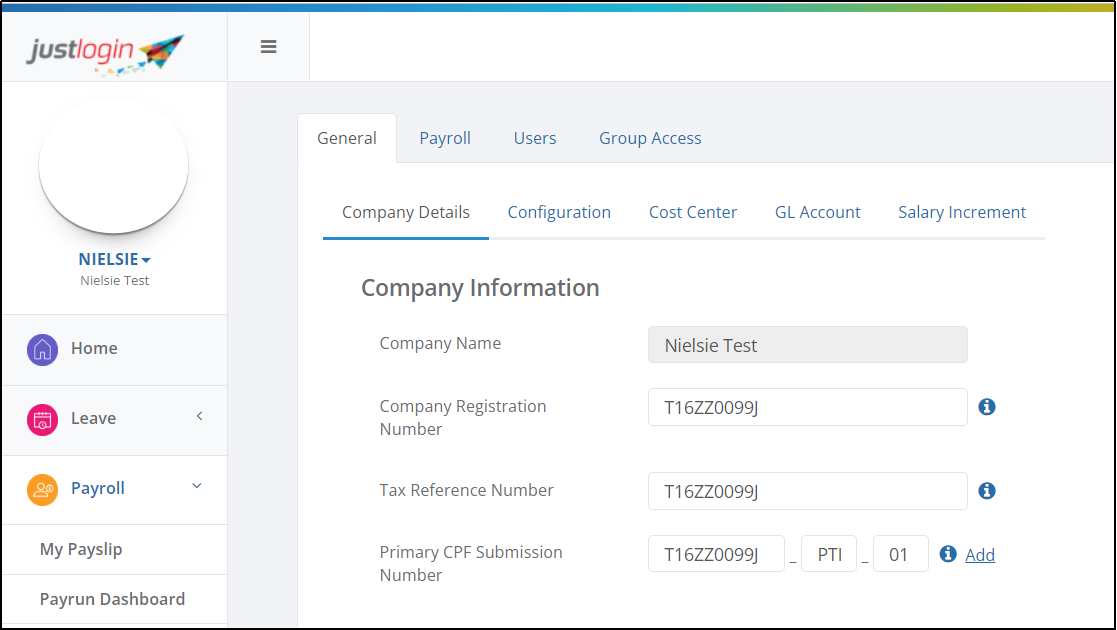 Step 3: Enter the Company Registration Number. This is the ACRA UEN registration number.
Step 4: Enter the Tax Reference Number. This number is the same as the Company Registration Number but is used for IRAS for tax purposes.
Step 5: Enter the Primary CPF Number. The number should look like "Unique Entity Number (UEN) + CPF Payment Code = xxxxxxxxxx-PTE-01.
Step 6: Enter your company address Address 1. The address is the one that you used to register the company. Note that there is a 30 characters limit. Anything beyond that, kindly put them in Address 2.
Step 7: (Optional) Enter Address 2.
Step 8: Type Singapore for City, State and Country. You must fill up these 3 fields.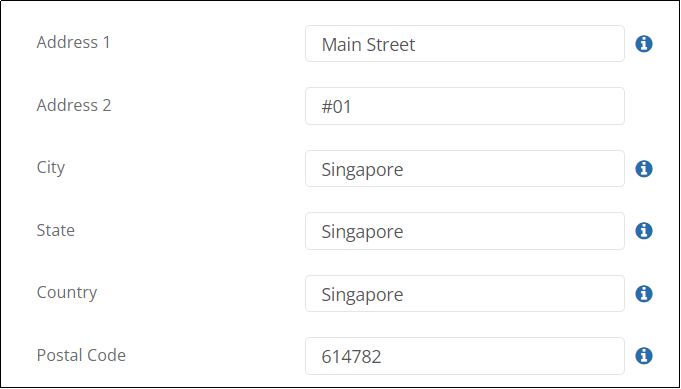 Step 9: Select one contact person. This person must be a Justlogin user and preferably be one that is aware of the payroll and tax information as this person might be contacted by the bank, CPF or IRAs.
Step 10: Enter the email address of the contact person.
Step 11: Enter the contact number of the contact person.

Step 12: Click on