Clocking Approval
Clocking Approval is the part in which you can specify who can manage and approve the attendance record.
Step 1: Click on

panel to expand the section.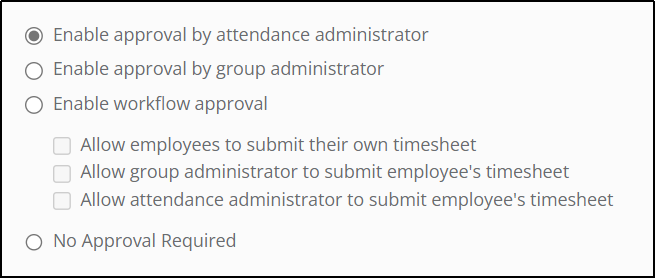 Enable approval by attendance administrator - only the attendance administrator can approve and manage the attendance record.
Enable approval by group administrator - group administrator can manage attendance record. We will cover how to set up the group in a different section.
Enable workflow approval - allow the attendance records to go through a workflow from employees to the administrator.
No Approval Required – this option will not require any approval from group or attendance administrators.