After you have created the group, you can then proceed to the assignment of the staff to the respective group. The Group Administrators can then assist the assigned employees with attendance-related concerns, as well as approving their timesheets.
The Group Assignment is the place where you decide which group each user should in placed in.
Step 1: Click on the

in Attendance.
Step 2: Click on

.
Step 3: Click on

. The system will show the entire list of employees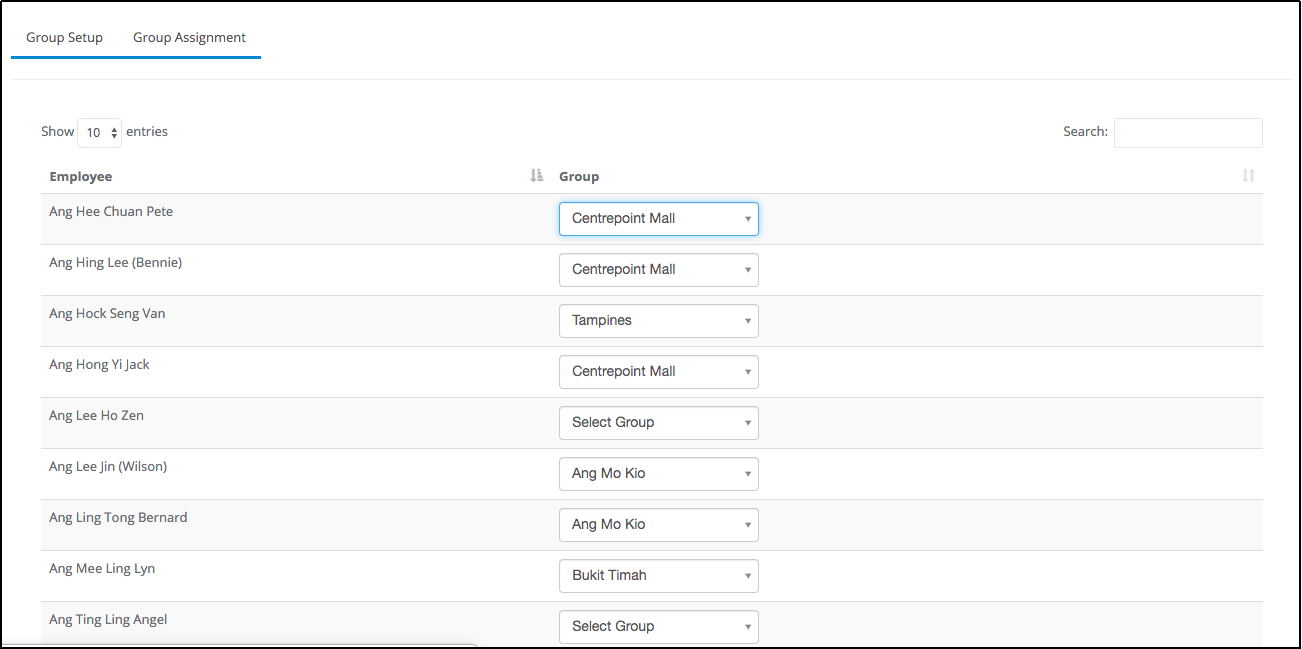 Step 4: At the Group column, select the group the staff should be in.
First Step - see https://support.justlogin.com/hc/en-us/articles/360025232852-Configuration-Group-Setup-Express-