1. Employee Pay Details allows the administrator to see the general information of an employee's pay detail, also allows them to quickly change information like departments, resident status pay period, pay mode, and basic pay, by simply pressing

. This also allows you to download specific pay element templates and import your own template.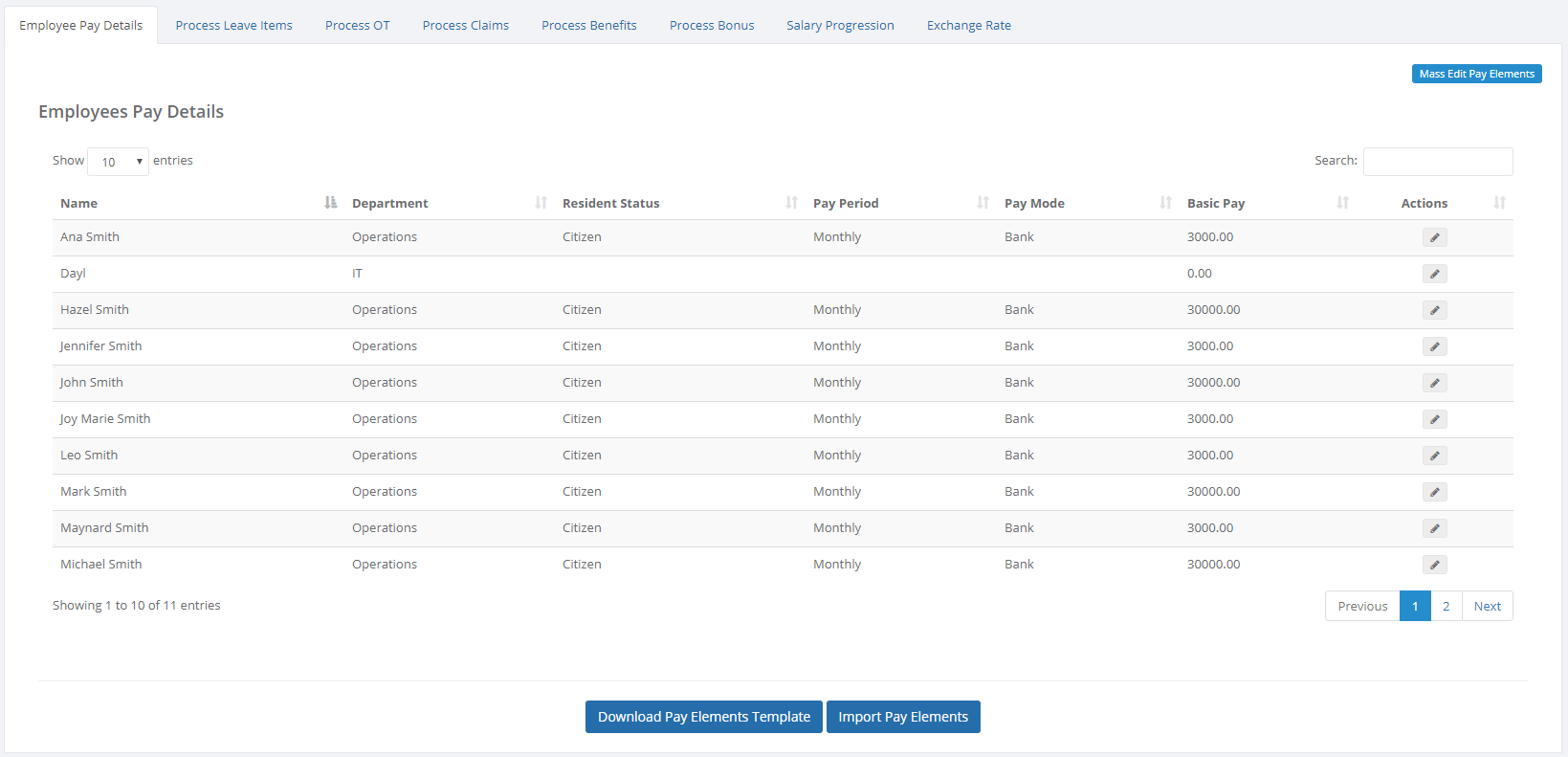 2. Process Leave Items - allows the administrator to add no pay leaves taken (deduction) and leave encashment (addition) into the users' pay information before doing the payrun. The information that can be viewed on this page is directly from the Leave module.


By pressing the

icon, the pay element will automatically be added to the staff's pay information.
3. Process OT - This is to transfer OT hours to the staff's pay information. You can select which OT to transfer for each user. The data you can see on the Pending OT sub-tab, are from the Attendance module. Process OT sub-tab, on the other hand, is where approved data from Pending OT goes. You can also use Process OT to manually input/import the OT hours particularly if your company is not subscribed to the Attendance module.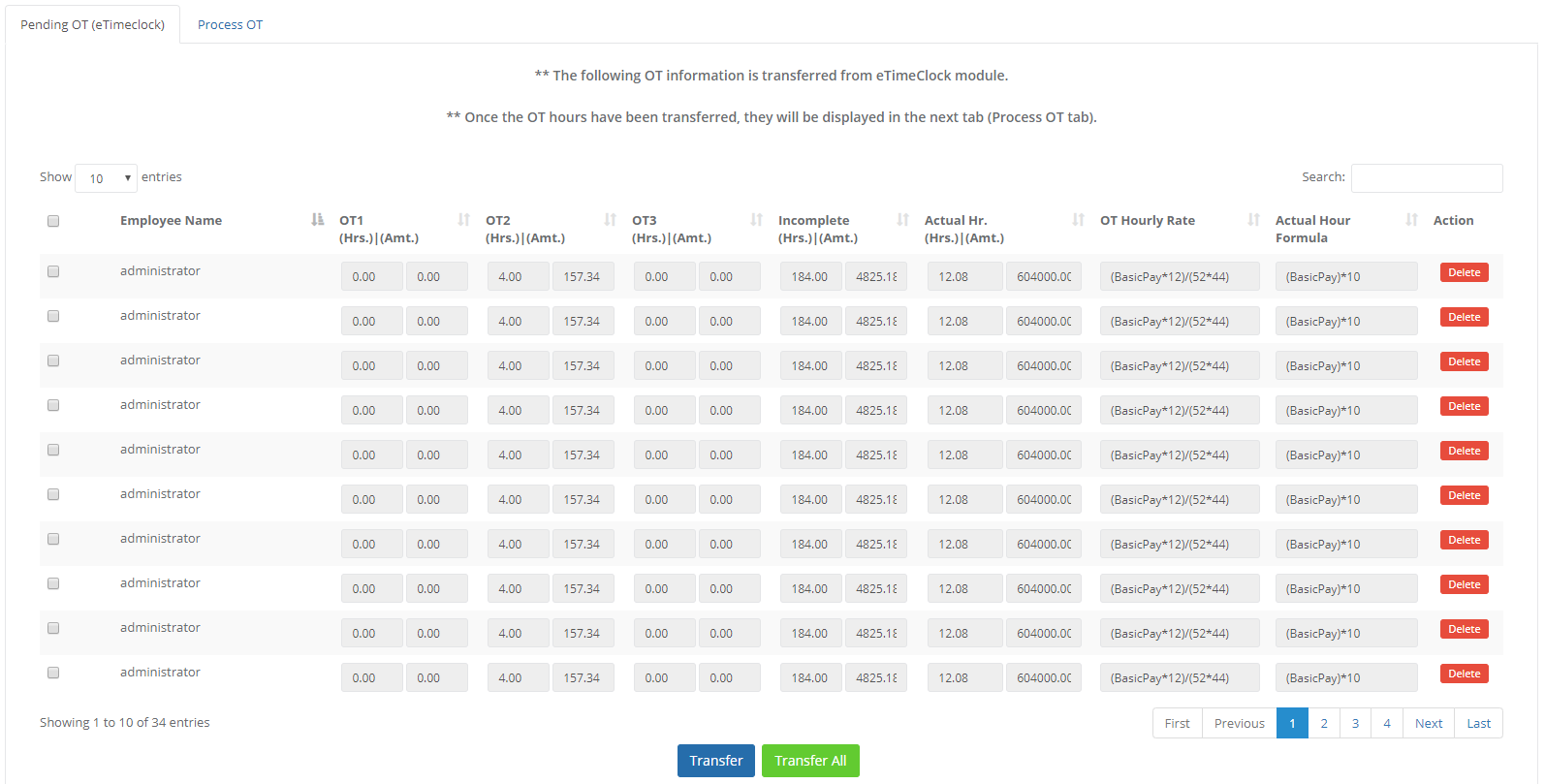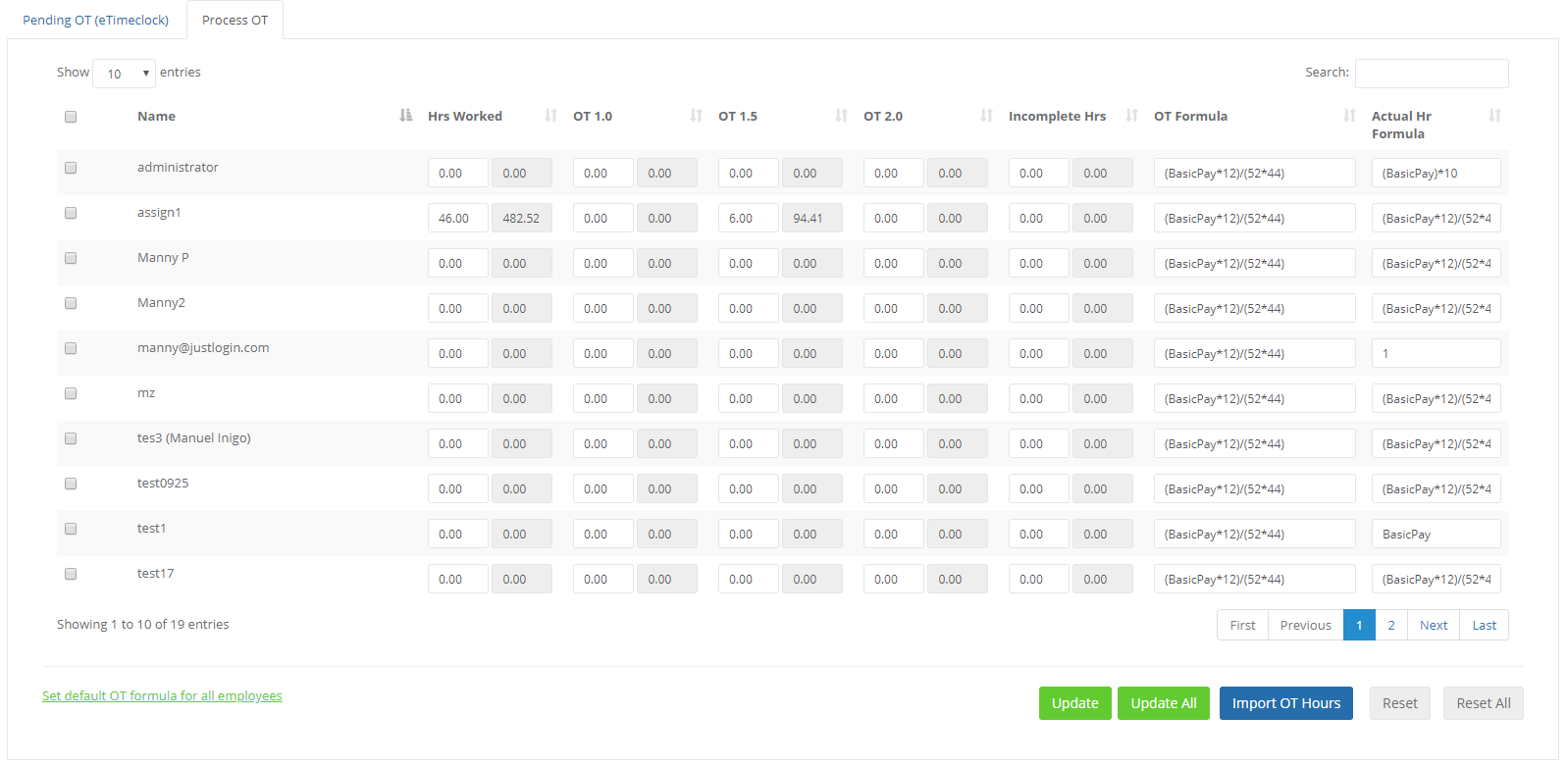 4. Process Claims - any expenses that are approved and reimbursed from the Expense/Claims module, will appear on the Process Claims tab in Payroll. Click on the

icon to add the expenses/claims to the staff's pay information.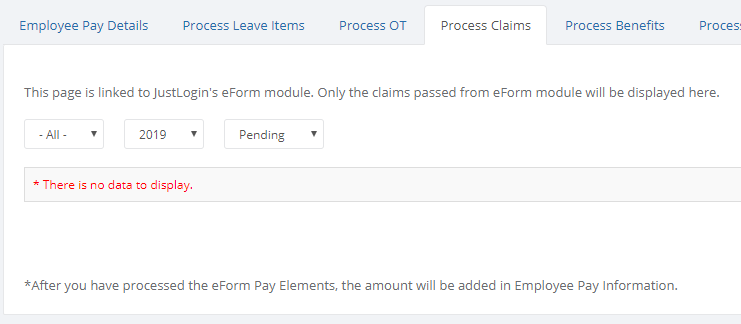 5. Process Benefits - The data that appears here are directly from the Benefits module. This is were the administrator can approve different types of benefit claims that are approved and transferred into Payroll module from the Benefits module.

6. Process Bonus allows the administrator to apply and change bonuses for each employee, the admin can also calculate bonuses for each year by going here

. They can also download the pay element template and download bonus file.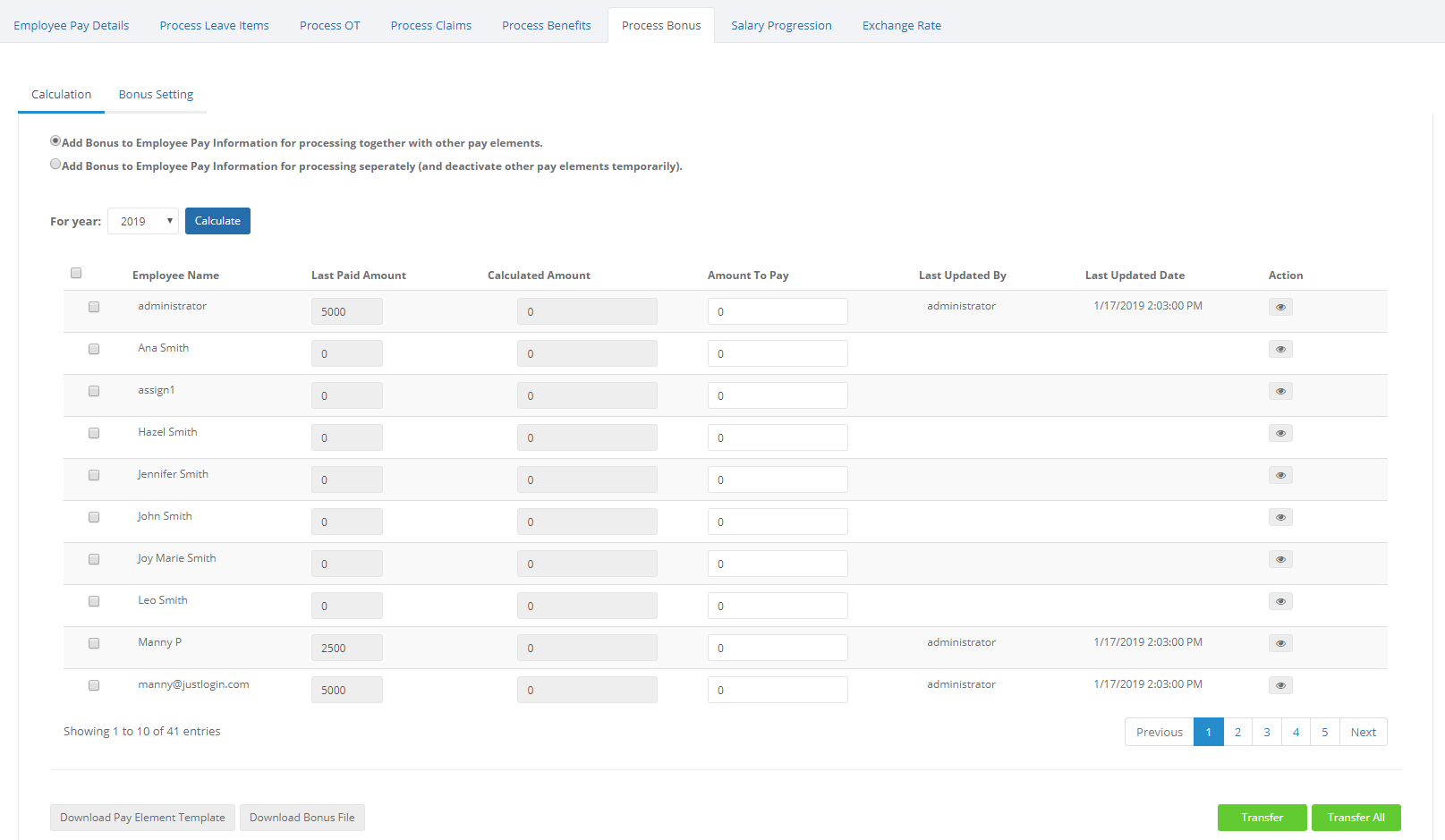 Bonus Settings allows the administrator to change the settings for bonuses.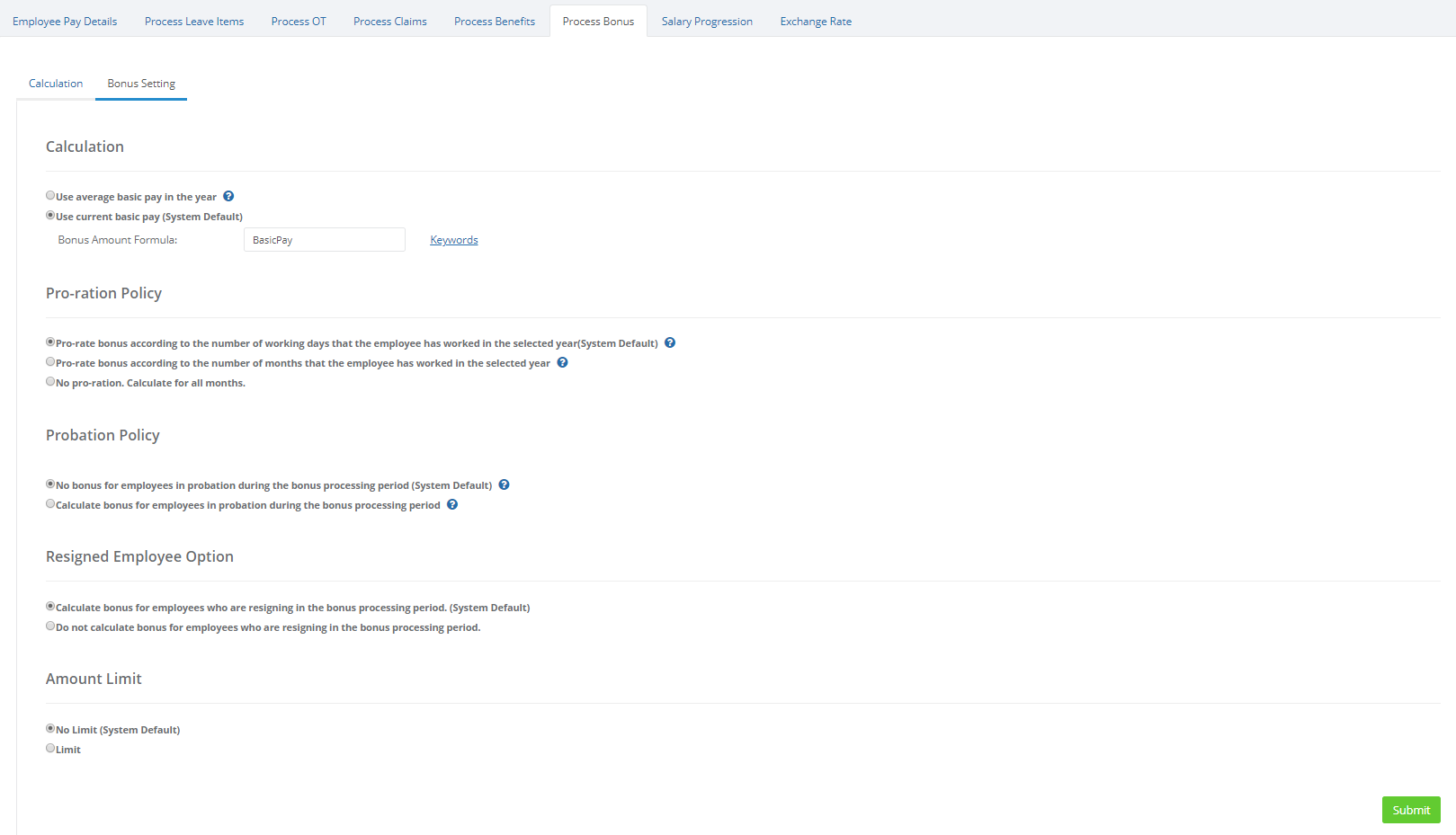 7. Salary Progression allows the administrator to make adjustments to each employee's basic pay. To do so, click on the

icon adjacent to the staff's name.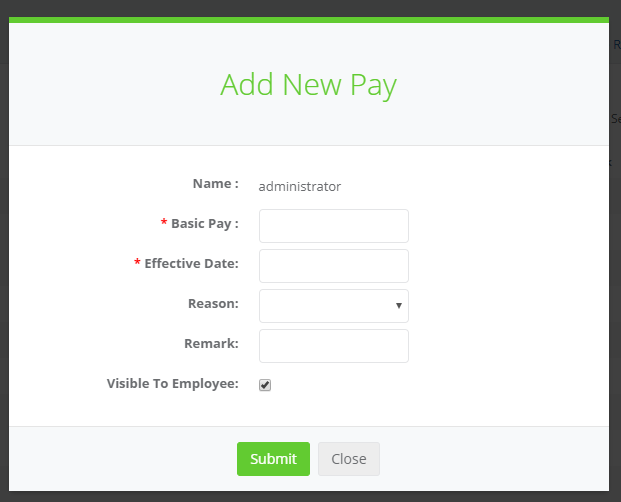 8. Exchange Rate allows the administrator to add multiple rates for different types of currency.