As a payroll administrator, you would sometime need to update the staff pay information. In this page, we would go through how you do that.
To update staff information, perform the following steps:
Step 1: Click on

Step 2: Click on

Step 3: At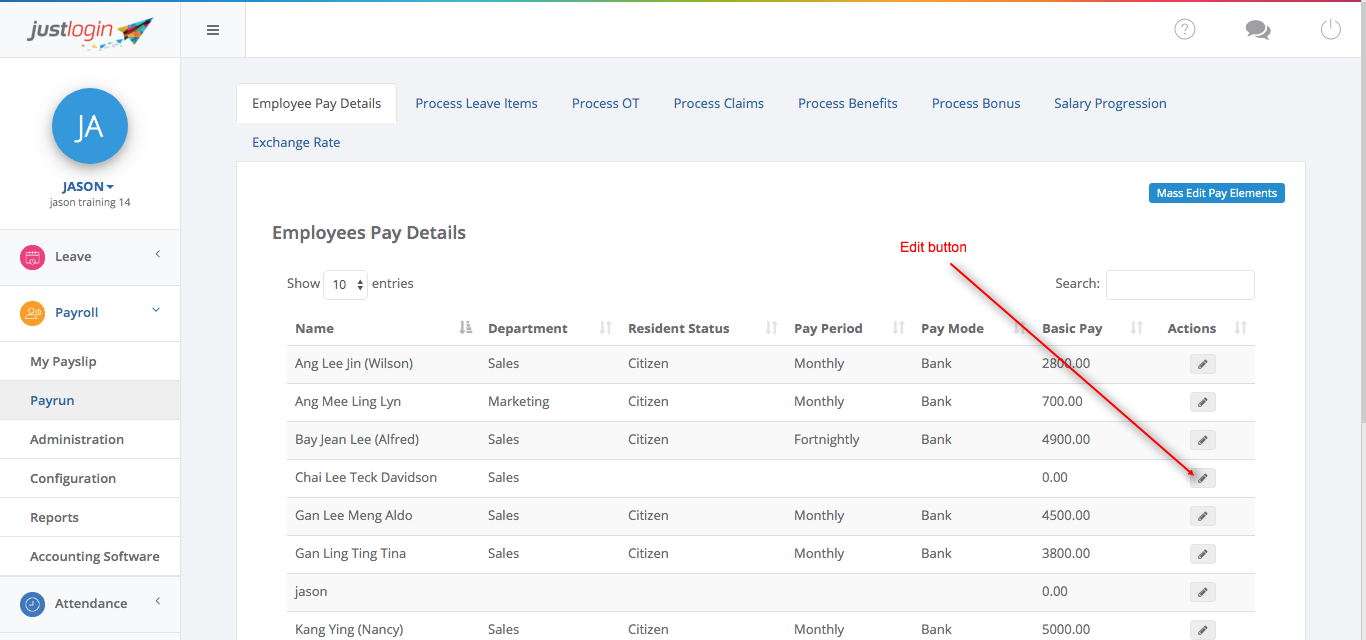 Step 4: A list of staff would appear. Look for the staff you wish to edit and click on the

button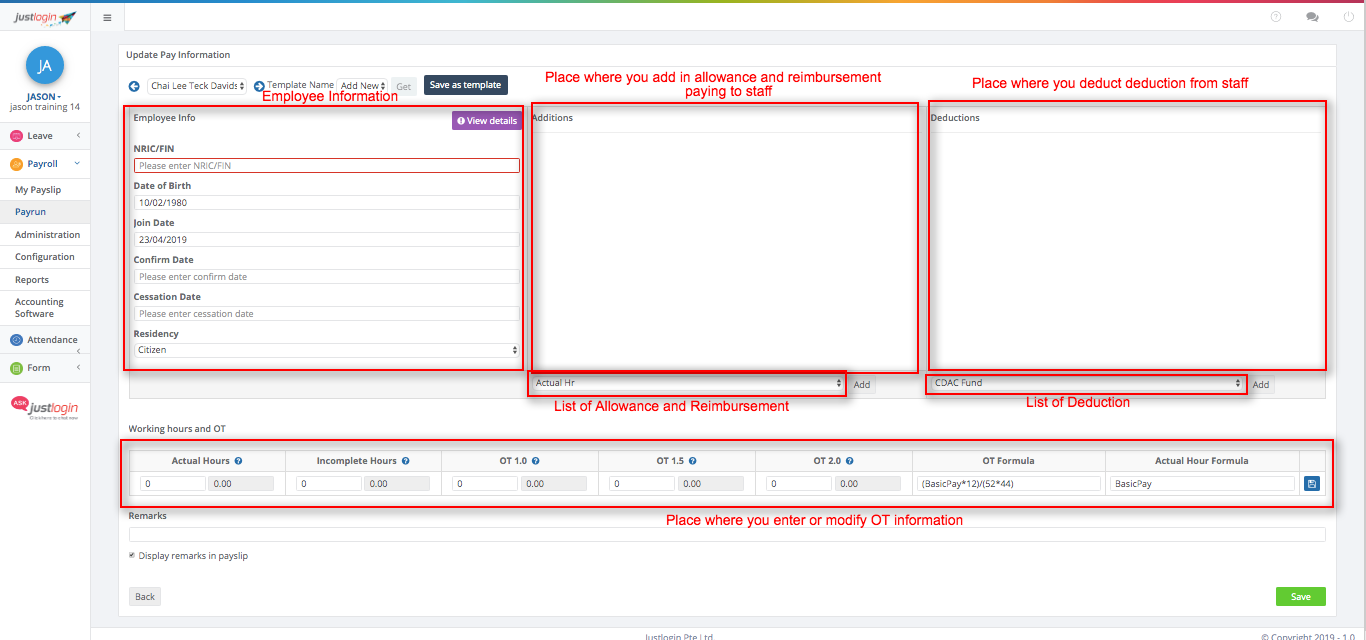 Part A: To add Pay Elements under the Additions or Deductions columns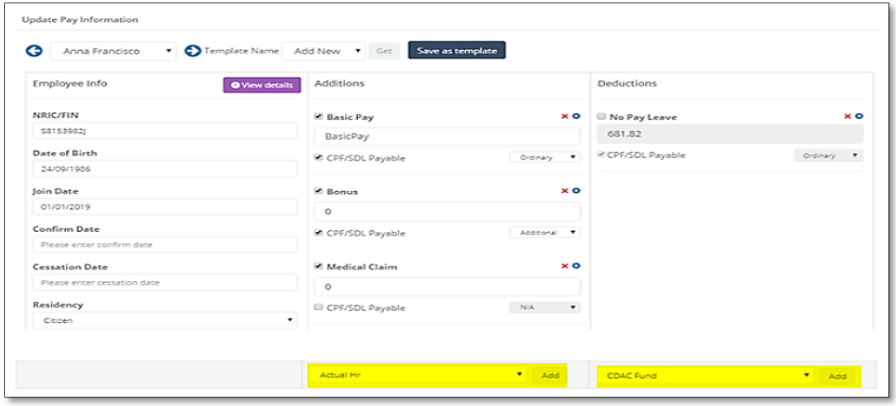 Click on the highlighted areas in the image above, choose the pay element you want to add, then please do not forget to click on the "Add" button

Part B: Updating Working Hours and Overtime (OT)

Input the total working time in the white field and once done click on

You will then see the confirmation message, please click on close.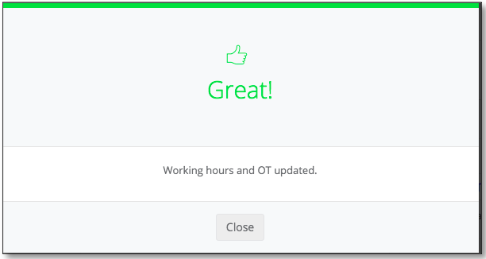 You should see that the OT is added onto the Additions column.