This article will show you how to generate a bank file. The bank file is a file to which you will provide your company's bank the instruction to transfer salary from your company's bank account to the staff.
The steps are:
Step 1: Click on

.
Step 2: Click on

.
Step 3: You should see this page. Click on the

button as indicated below.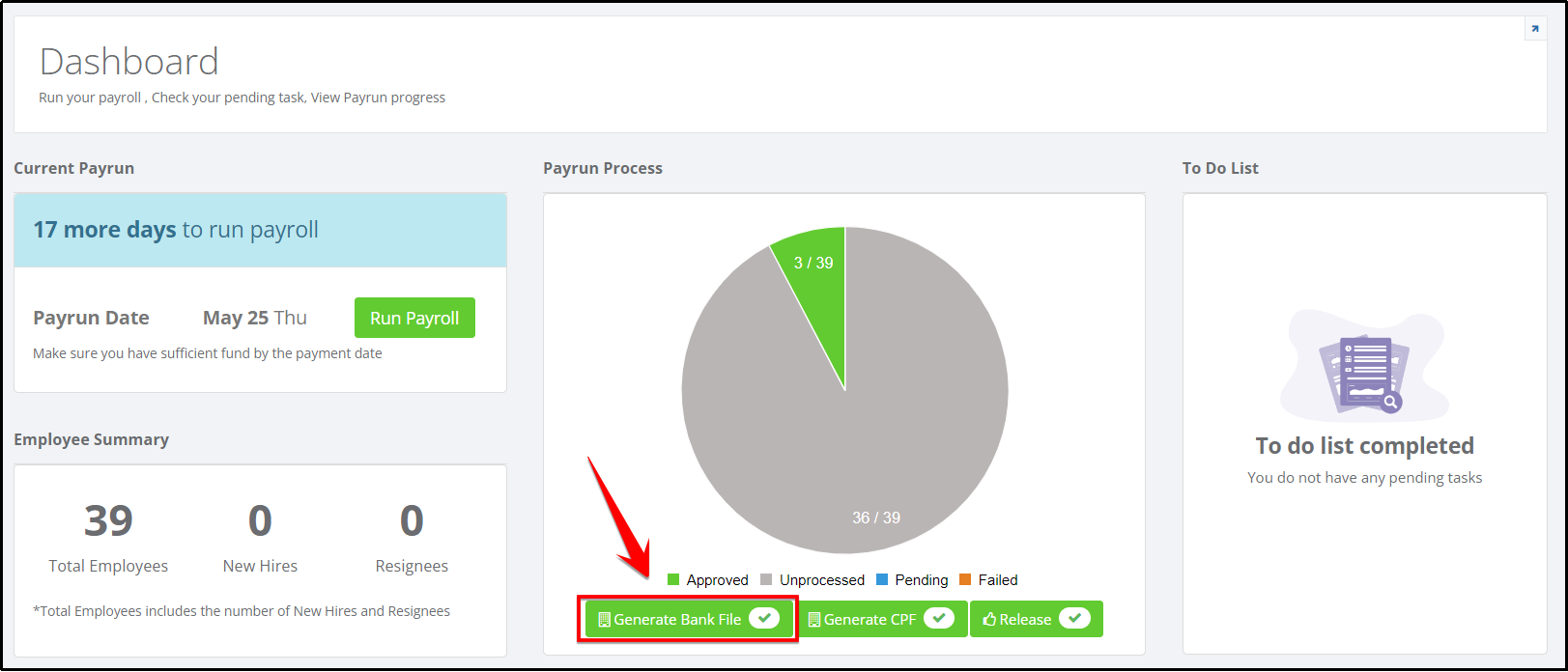 Step 4: Enter all the relevant information. Note that different banks would require different information. If unsure, kindly check with your company's bank.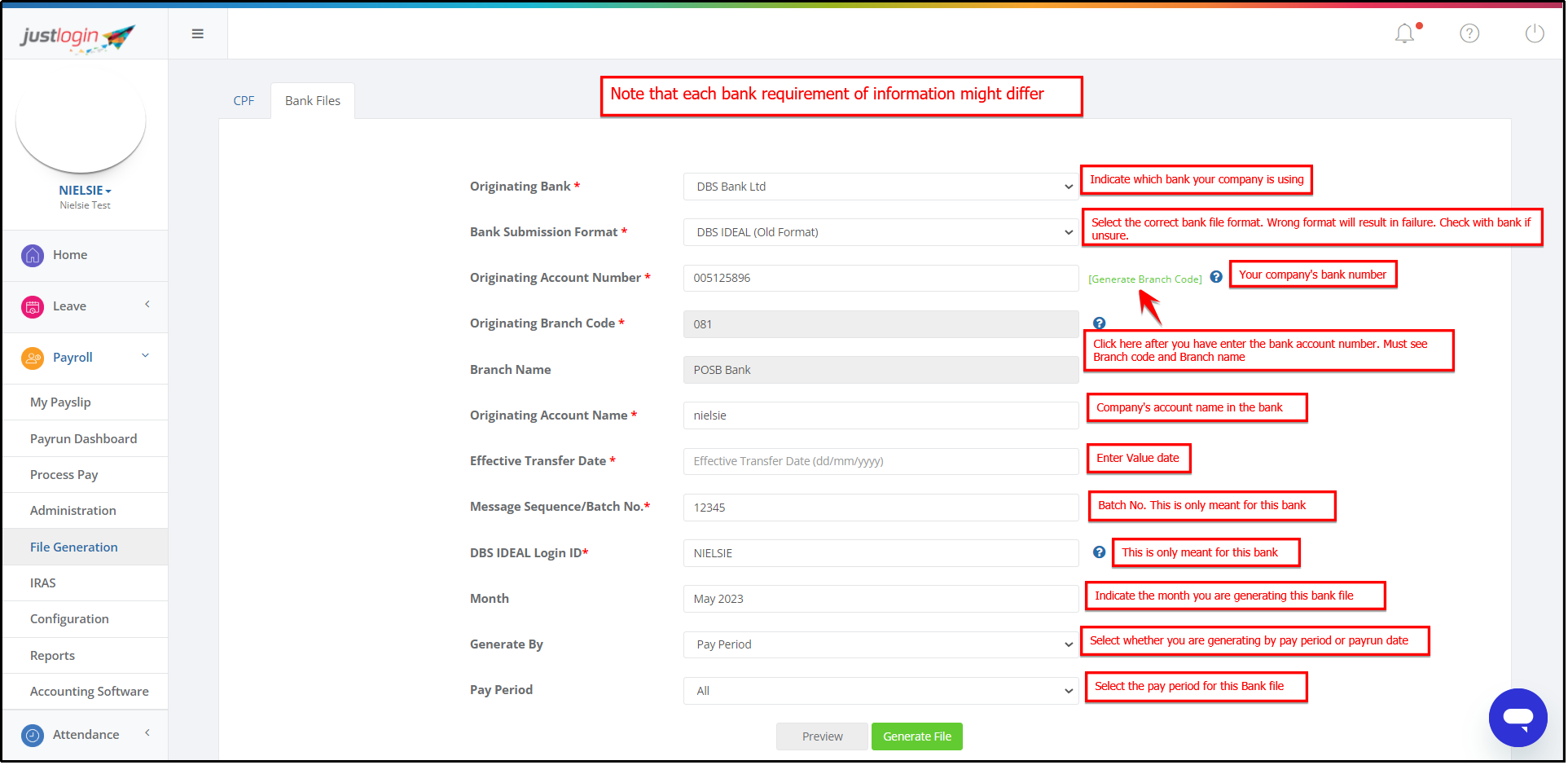 Step 5: Click on

to generate the bank file. You should see this message to inform you that the system has started generating the bank file, You can click on

and wait for the file to be generated.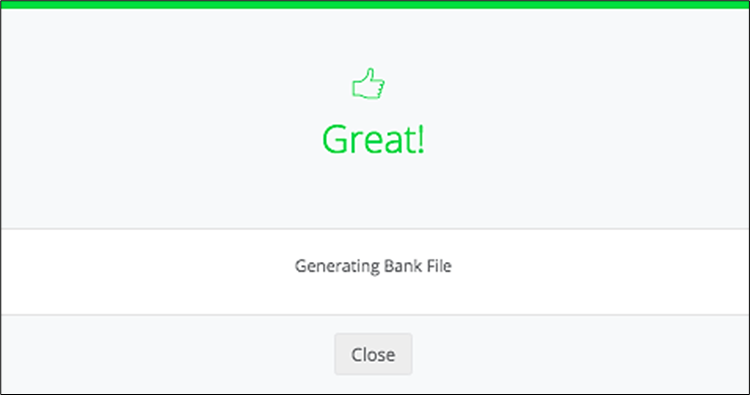 Step 6: Once completed, you should see something like this

Step 7: (Optional) If you wish to check all the amount and the staff's bank information, click on

. The system will display the staff names, their bank accounts and the amount that will be transferred to them.
Step 8: Click on

to download the file. NOTE: Please do not rename the file you have downloaded. It is also recommended that the downloaded file is not opened so as to avoid it from being accidentally modified.
Step 9: Login to your bank portal and upload this file to the bank.