Once the staff has submitted the OT request, the Approving Officer followed by the Processing Officer would then need to approve the submission.
Step 1: Log in to your account
Step 2: Click on

Step 3: Click on

Step 4: Click on

tab
Step 5: The Approving / Processing Officer will see this screen and either approve

or reject

individually or to approve all or reject all the OT requests.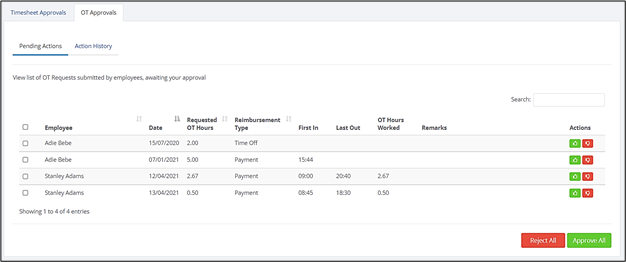 Step 6: If the Approving / Processing Officer clicks on the Reject button, the following screen will appear.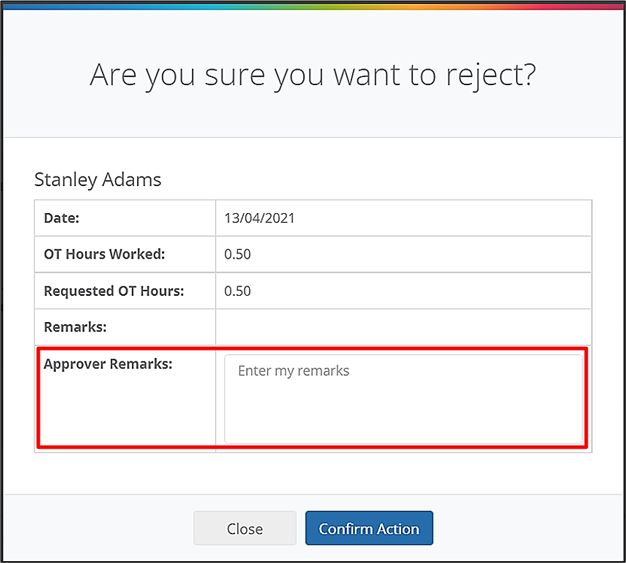 *The pop-up window will have a Remarks field so that the Approving/Processing Officer can indicate why they are rejecting the request. The staff will receive a notification through email.
Step 7: The approving officer can view the history of all the approvals or rejections made in the Action History page.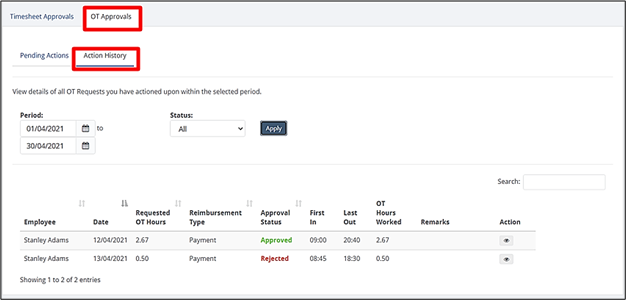 Related Articles:
Transferring of OT Request to Leave Module