Introduction
This enables us to synchronize the Justlogin leave calendar to your company's shared calendar to allow users to view who or how many staff have applied for leave on which days.
Steps
Step 1: Log in to the account as Leave Administrator.
Step 2: Go to

.
Step 3: Click on

.
Step 4: You will see

.
Step 5: Look for

.
Step 6: Put a tick on 'Sync approved leaves to external calendar' and key in the email address of the shared external calendar.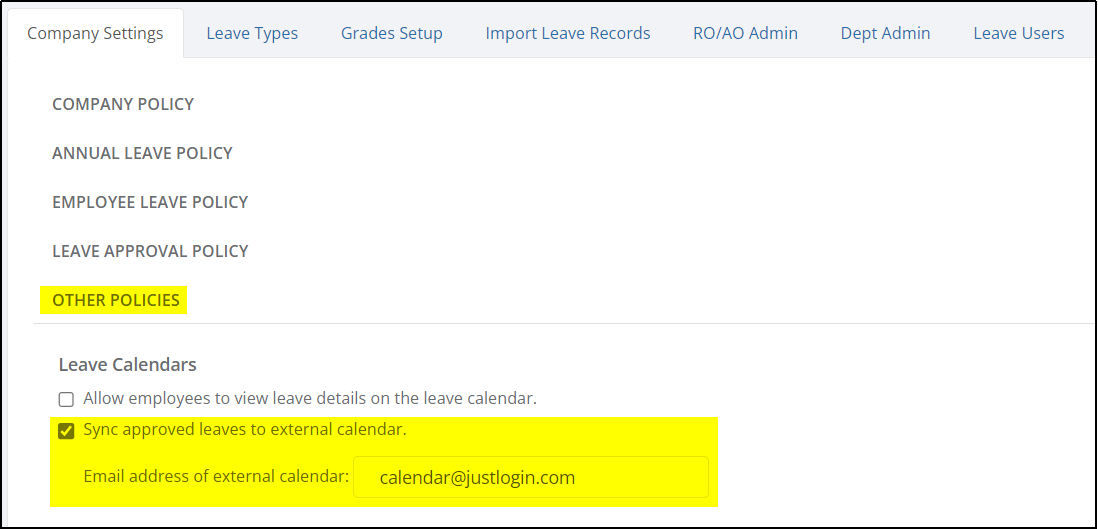 Step 7: Click on

.
NOTE: Instructions below are done on the shared calendar settings in the company's email account (either Outlook or Google Calendar).
On Outlook Calendar
Step 1: Log in to Outlook Shared calendar account with browser > Go to Setting > View all Outlook Settings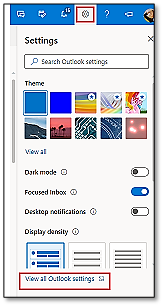 Step 2: Head over to calendar and make sure "Mark events as private is unchecked"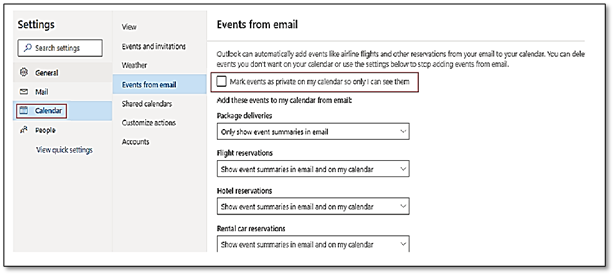 Step 3: Go to Shared Calendars and make sure the calendar is published.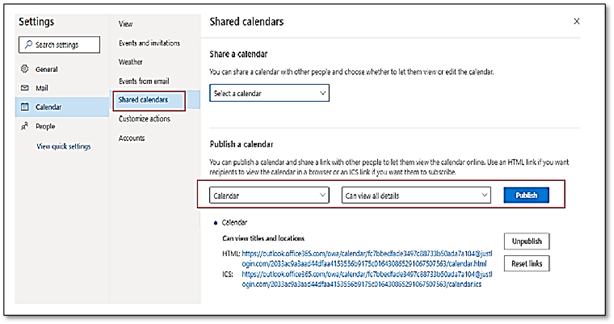 Step 4: Copy the ICS link.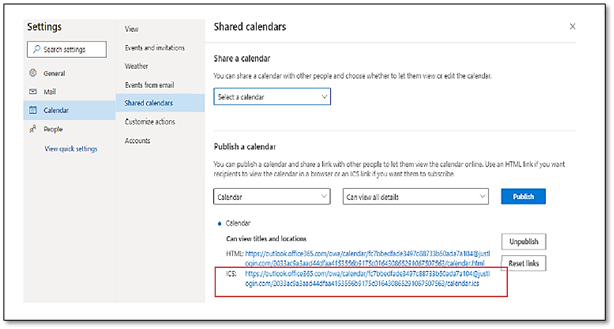 Step 5: Open your outlook email via app> Go to File > Account Settings > Account Settings > Internet Calendars > New
Step 6: Add in the .ics link you got from the shared calendar opened from browser.
Note: Change the link address from https://outlook.office365......... .ics to webcal://outlook.office365...... .ics

Step 7: Click "Add" and below screen appears. Enter the name of calendar and click 'OK'.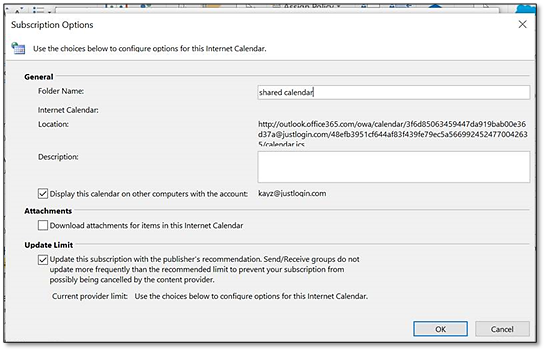 Step 8: Go to Calendar, and you will see the shared calendar has been added to your calendar.
Note: If the shared calendar has many data to synchronize, it may take time for the details to reflect. You can check the status from the Send/ Receive> Show Progress window.
On Google mail
Step 1: Log in to the external calendar Google account, click on the option, and select "Calendar".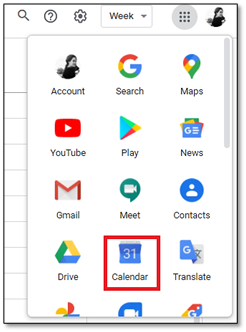 Step 2: Under Calendar, click on Settings.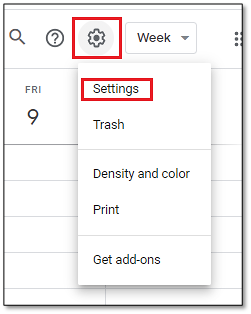 Step 3: Click on

to show the different settings.
Step 4: Go to

.
Make sure to set 'Add invitations to my calendar' to From everyone.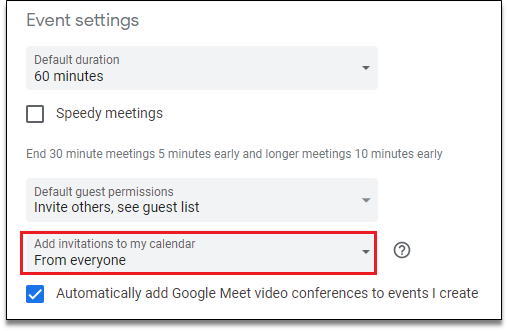 Step 5: Move to the

section.
Make sure that the box 'Automatically add events' is checked and the visibility should be set to Calendar default.

Step 6: Head over to the "Settings for my calendar" section and click on the calendar to where you are sharing the leave applications from Justlogin.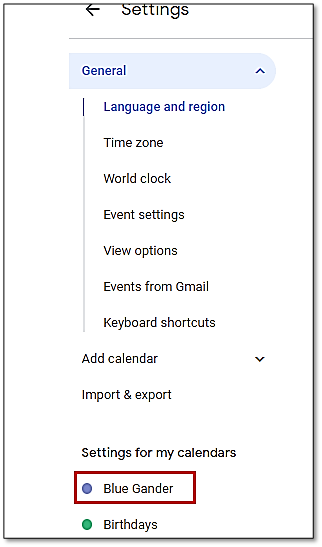 Step 7: Proceed to "Access Permissions" and make sure it is set to be available to the public.

All leave applications submitted and approved after the configuration should now be reflected on the external calendar.