Introduction
This guide is for Users/Staff who missed attaching a file on their leave applications. Please note you can only attach a file to those leave types that have been enabled by the Leave Admin to allow attachment. Also, once you have attached the file you cannot undo it. Make sure the file is correct and final.
Steps:
Step 1: Login to your account
Step 2: Click on

Step 3: Click on

Step 4: Click on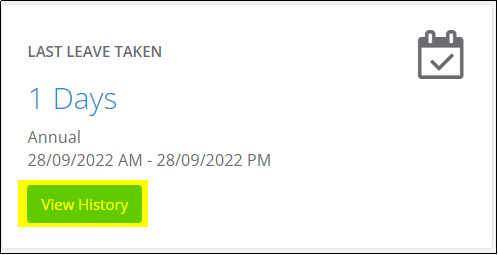 Step 5: You will be brought to the

page. Look for the leave that you want to attach a file to.
Step 6: Click on the

icon under the Actions Column.
Step 7: Locate the file that you want to attach. Click on the file and then you will be prompted to confirm the action. If the file you chose is the right one, click on

.
Step 8: If you are able to see the green paperclip icon

adjacent to the leave type you have submitted, this means you have successfully attached the file.