There might be instances when you deem it necessary to re-set or remove the pay elements that are appearing on your staffs' pay information page. There are 2 options that you can take, and each will be discussed in this article.
Option 1 - Use Mass Edit Pay Elements
Step 1: Log in to your account
Step 2: Go to

Step 3: Click on

Step 4: You will be brought to the Employees Pay Details page. On the upper right area, please click on

Step 5: Click on it one more time:

. You will then see all the different pay elements available on your system and the list of staff.
Step 6: Clear all fields that you'd like to be removed from the pay information of the employee. Once you have cleared each field, the system will automatically save the changes.
Option 2 - Use the Import Function
Step 1: On the Employee Pay Details Page, click on

Step 2: Click on

Step 3: You will then get an Excel file that contains the names of your employees and the different pay elements available in your system. Please refer to the image below:

Step 4: Clear all the fields of the pay elements that you'd like to be removed or put 0 value. Save the template.
Step 5: Drop the file into the import pay elements page then hit the

button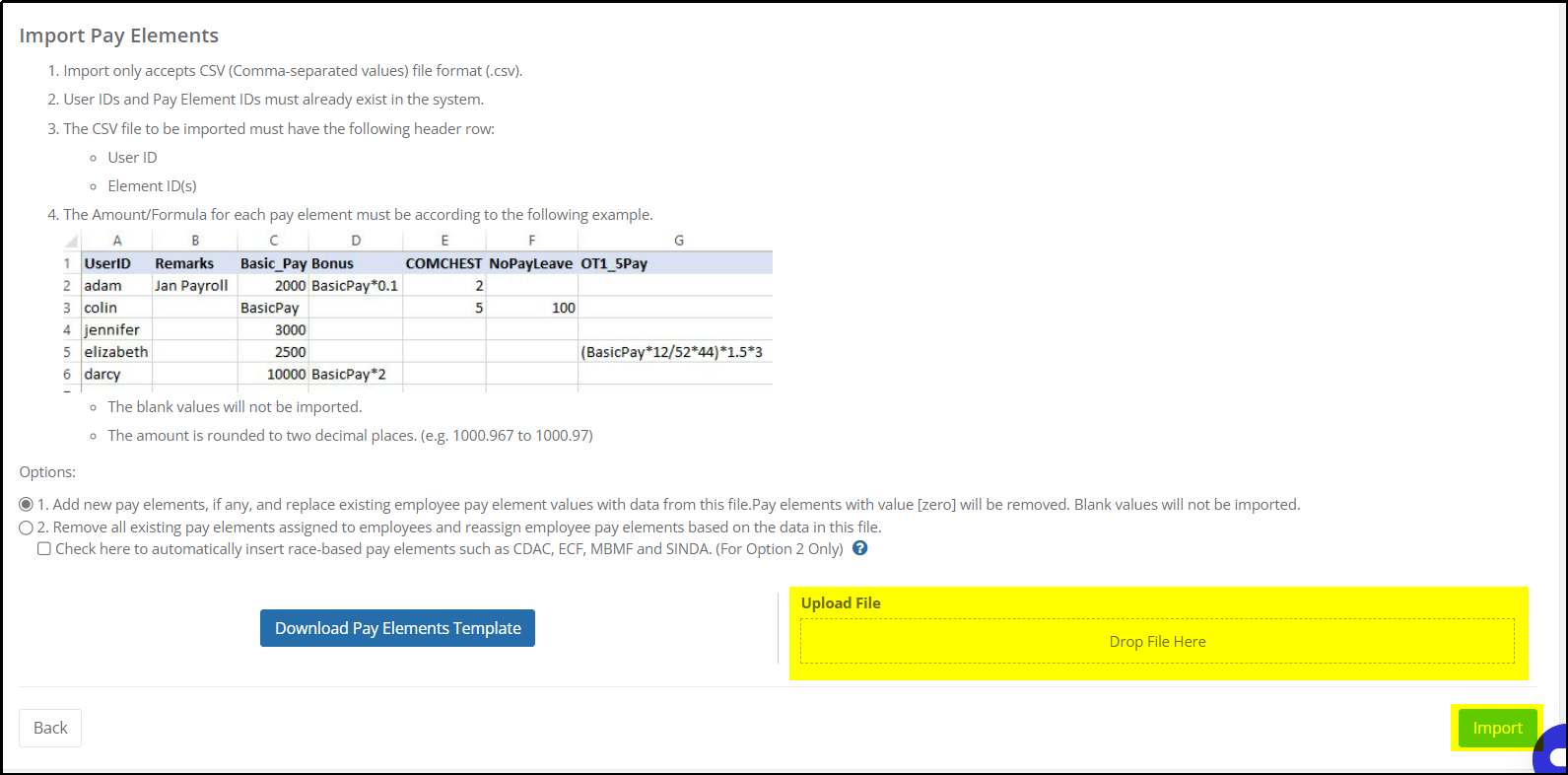 Step 6: Once the import has completed, you will get a notification that import has been successful.