Introduction:
Administrators and users will now be able to see the General Dashboard once logged in to the account. The Dashboard provides users with quick access to important links, allows users to share their thoughts for the day and provide insight on who's celebrating milestones or birthdays in the company.
Below are the different parts of the dashboard and what can be done or seen on each.
Log in to the account. You will be immediately routed to the Dashboard: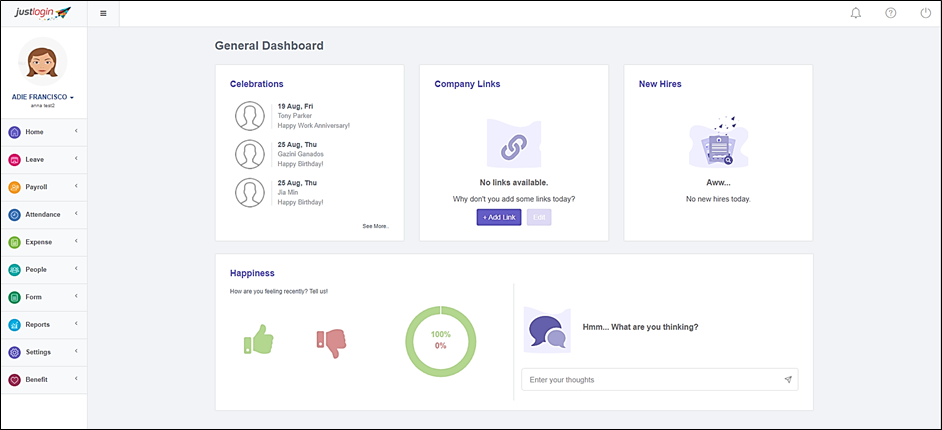 Celebrations – You will be able to view who among your colleagues are celebrating work anniversaries or birthdays for the current month.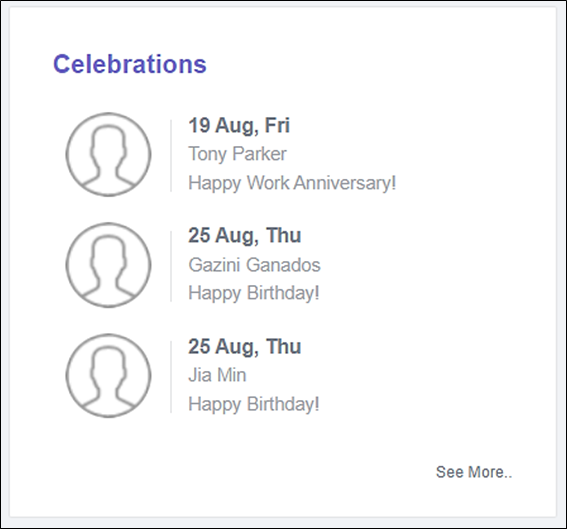 NOTE: If you click on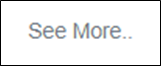 , a pop-up window will come up with a complete list of anniversary and birthday celebrants for the month
Company Links – You can add links into this section for quick access to sites that you regularly need for work.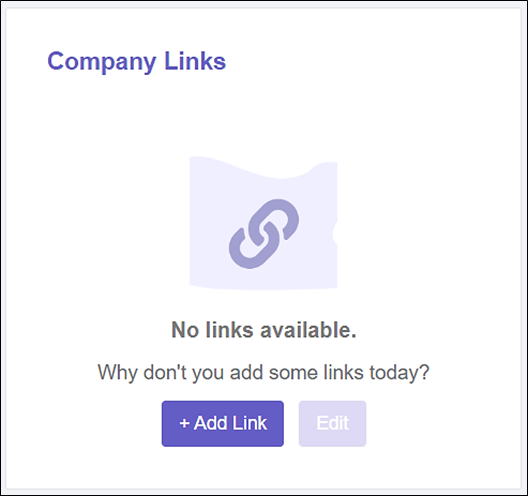 To add a link:
Step 1: Click on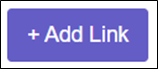 Step 2: A pop-up window will appear: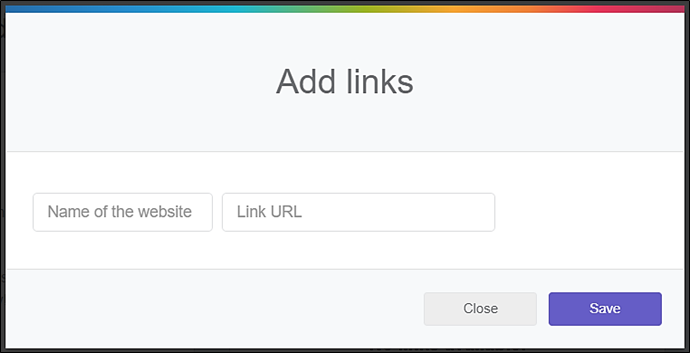 Step 3: Enter the Name of the Website into this field:

Step 4: Copy and then paste the link/URL of the website into this field:

Step 5: Click on

*To Access the link you have added, just click on the name of the website you have added:
Example, Salesforce Dashboard has been added: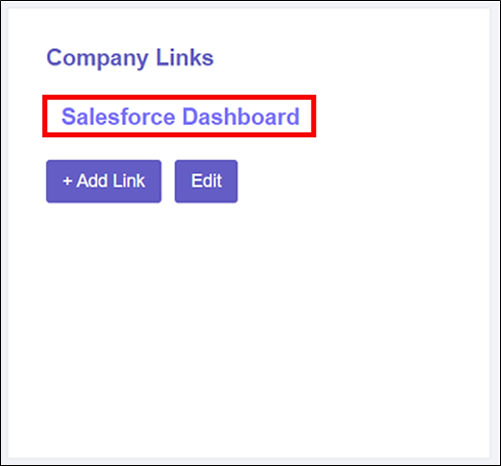 To edit the website name or the link:
Step 1: Click on

Step 2: From the pop-up window, click on the link you wish to edit: (example: Salesforce Dashboard)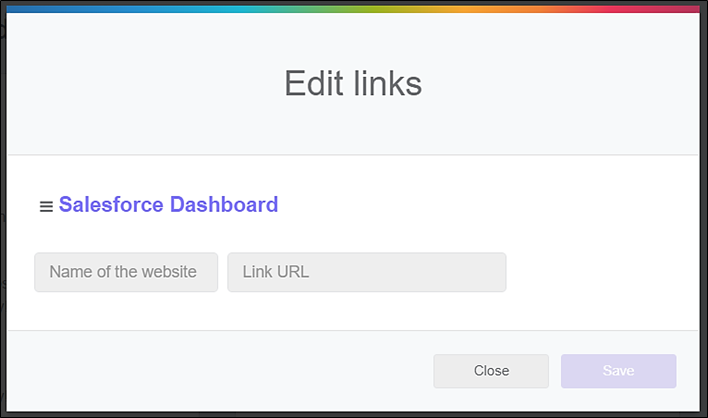 Step 3: Once you click on it, the fields for the name of the website and URL will be enabled for modifications.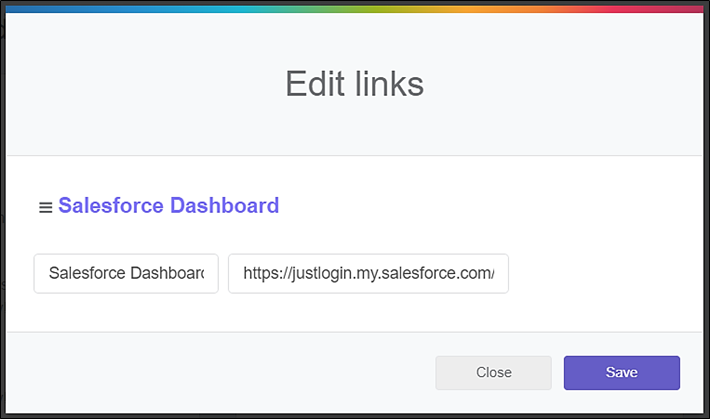 Step 4: Click on

to save the changes made.
New Hires – Newly hired employees in your company will be displayed on this section: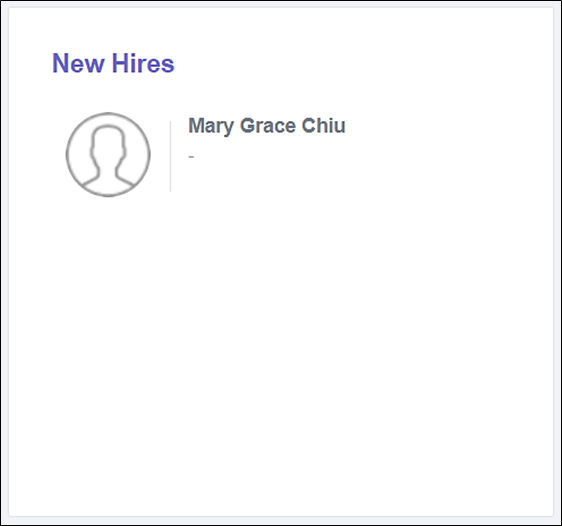 Happiness – You can click on either

or the

to indicate your happiness level for each day.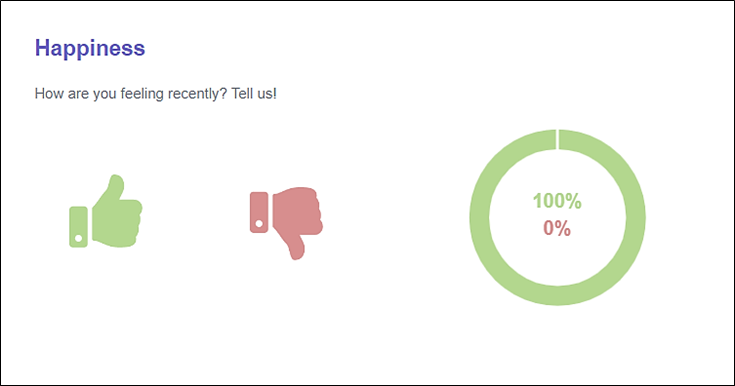 Share your thoughts – Enter your thoughts and share it to your Organization! Please remember to "Think before you click!"