The Company Directory is used to setup the visibility of the employee information, which can be found under the Employees page in the People module.
In the Company Directory setting, the SuperAdmin or People Administrator can set to limit which employee information is to be displayed and whether this is visible to ALL employees or only to staff within the same department. This also includes your preference to show your company's Organization Chart.
If you want this enabled in your account, please contact support@justlogin.com.
Steps on How to Configure Company Directory and Organization Chart:
1. From the main menu, go to

, then

.
2. Click the

tab.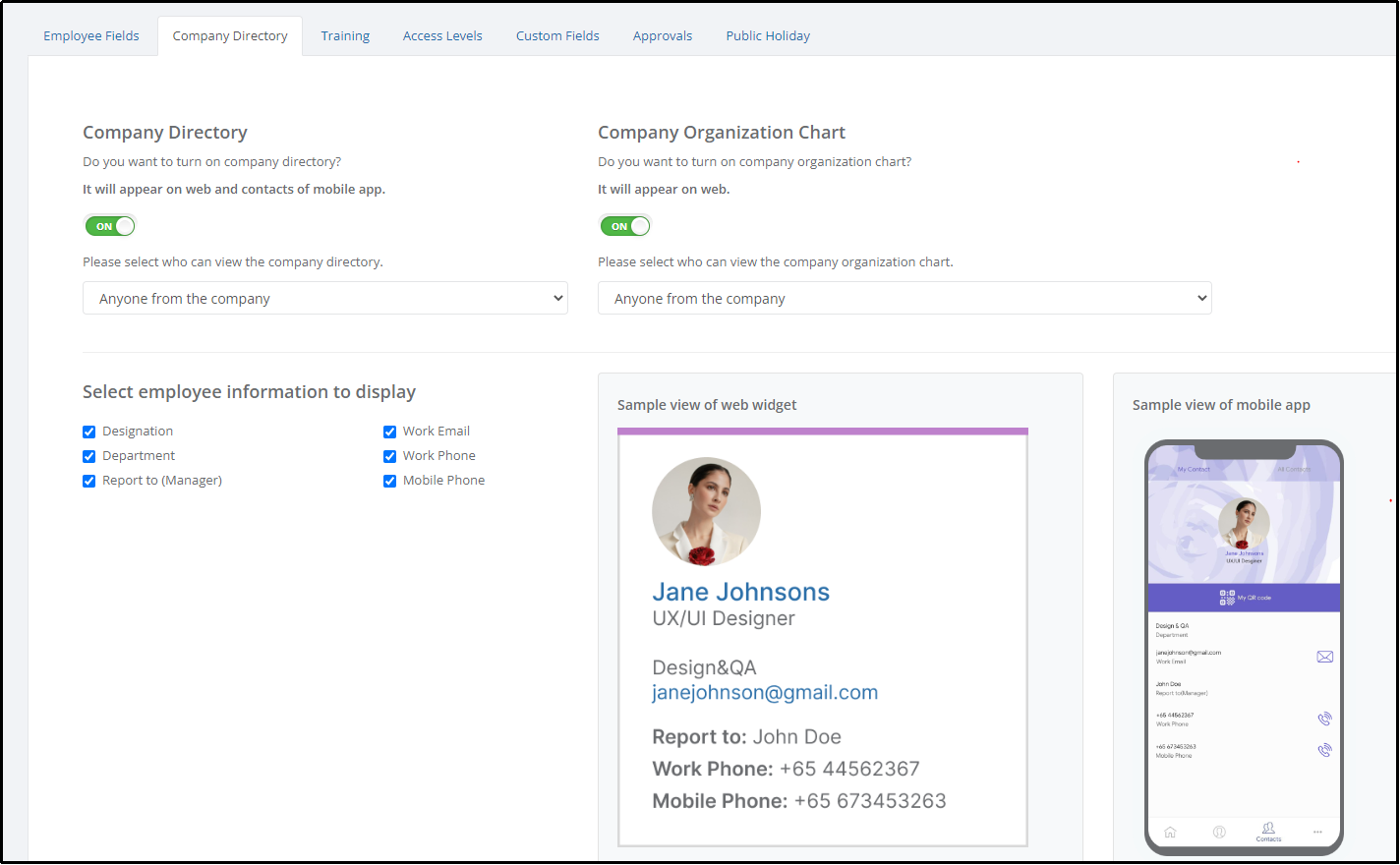 3. Enable the button if your company allows to show the company directory. The details will be shown in the Employees page in the People module, where employees can see each other's information. This same setting is also followed for the All Contacts page in the mobile app.

4. Select the visibility level, whether you prefer your employees to view the information of all employees in the company, or only the employees within their own department.

5. Select which specific information you would like to show in the Employees page.

6. On the same page, to the right is the Company Organization Chart setting. Turn the button on if you wish to allow your employees to view the company's Organization Chart.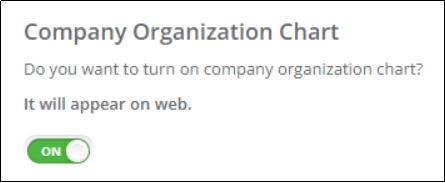 7. Select whether to show the organization chart of the whole company(all employees), or limit to only show the department level.

End User
This is what an employee can see on his end based on the Company settings below: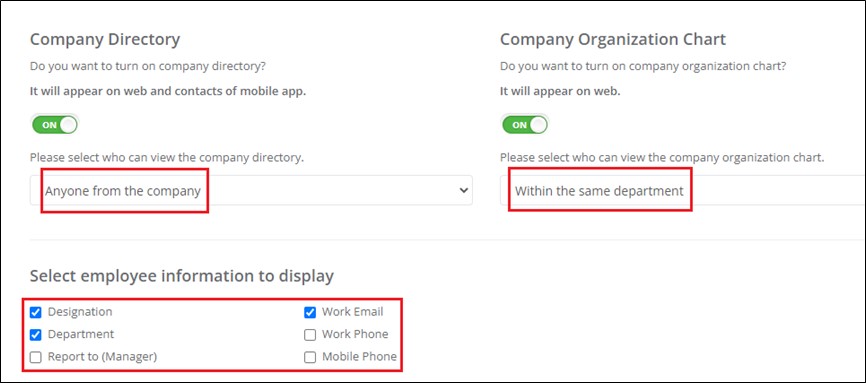 When user logs in to his account, he will be able to access Employees in the People module. The information he can view on this page will be limited to the selected details based on the company directory settings.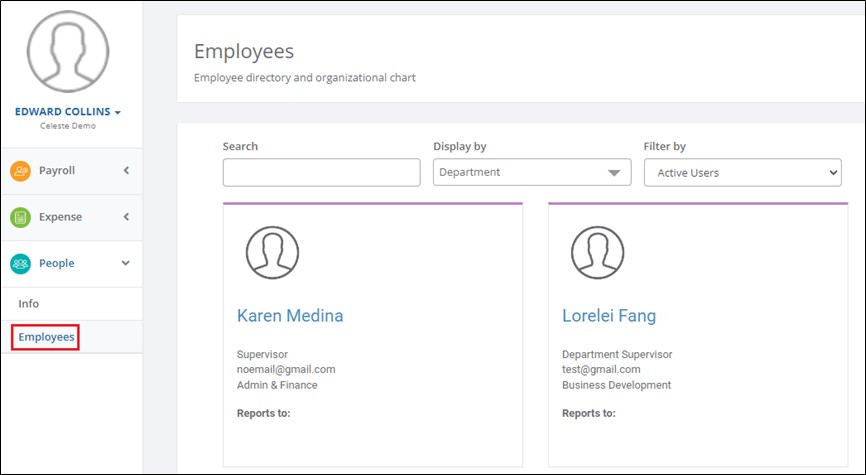 On the upper right corner of the page is the Organization Chart button, which can also be viewed based on the organization chart setting.