Introduction
The super admin can now set an organization chart to represent the organization's structure graphically and to illustrate the reporting relationships and chains of command within the organization. Once this is enabled for your system, all users will be able to view the organization chart.
NOTE: This is a feature flagged item. If you would like this to be enabled on your account, please contact our support team: support@justlogin.com
Steps
Step 1: Log in to the account
Step 2: Click on your name in the upper left area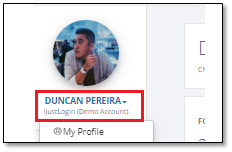 Step 3: Choose

from the dropdown menu
Please note: This page will read the name of the employee and the designation assigned to each person from the payroll module. If there are employees who don't have designation assigned, they will not be included on the chart as it doesn't recognize the immediate supervisor.

The super admin can check an individual by using the search box. He/she can enter the name or the designation and hit "Enter" or click the "magnifying glass".



- this allows the system to assign the supervisor of each employee. Type in the supervisor's name or choose from the list and click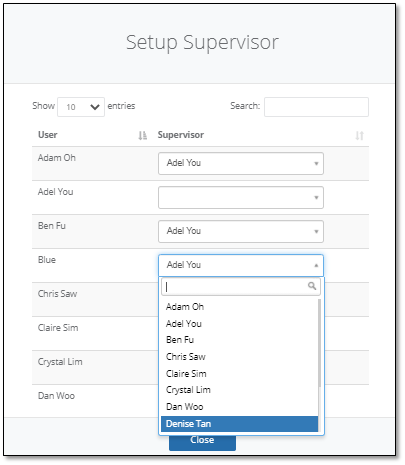 The chart will then automatically be updated according to the supervisor set: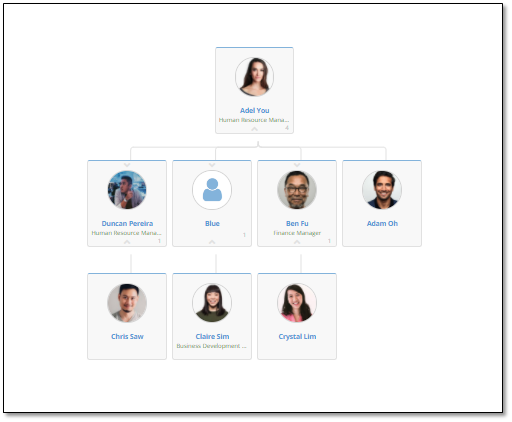 - allows you to zoom in or out the chart at the center of the page.
On the other hand, the

and

buttons allow you to identify how many levels or the hierarchy that will be shown on the chart.