There are 3 GL Account report options available in both Singapore and Malaysia Payroll:
GL Account Report
GL Account Report (Cost Centre)
GL Account Report (Pay element – Cost Center Matrix)
Important!
Make sure to complete the Cost Center setup in Payroll Configuration > General > Cost Center.
Map the Cost Centre (if multiple) to the individual employee in Payroll Administration > Employee Information.
Map the GL Account Codes in Payroll Configuration > General > GL Account.
Process the payrun and approve it.
Generate this report.
Steps:
Step 1: Go to

, then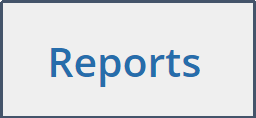 .
Step 2: Scroll down and find:
Report #9 - Singapore Payroll
Report #18 - Malaysia Payroll
Step 3: Click and generate which report you require based on the selected month.
Sample of Report 18(a) GL Account Report

Sample of Report 18(b) GL Account Report (Cost Centre)

Sample of Report 18(c) GL Account Report (Pay element – Cost Center Matrix)