We have made it possible for you to opt out of receiving system-generated emails from JustlogIn. An Unsubscribe link will be available from the system-generated emails.
At the moment, this is available to the daily leave notification emails. You can refer to the 'Employee on leave email' setting under the Advanced Settings in Configuration.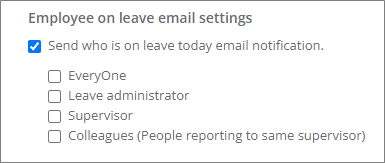 When enabled, this will trigger a daily email with a list of the staff who are on leave for the day.
This is a sample email, with a subject Notification: Staff who is/are on Leave today: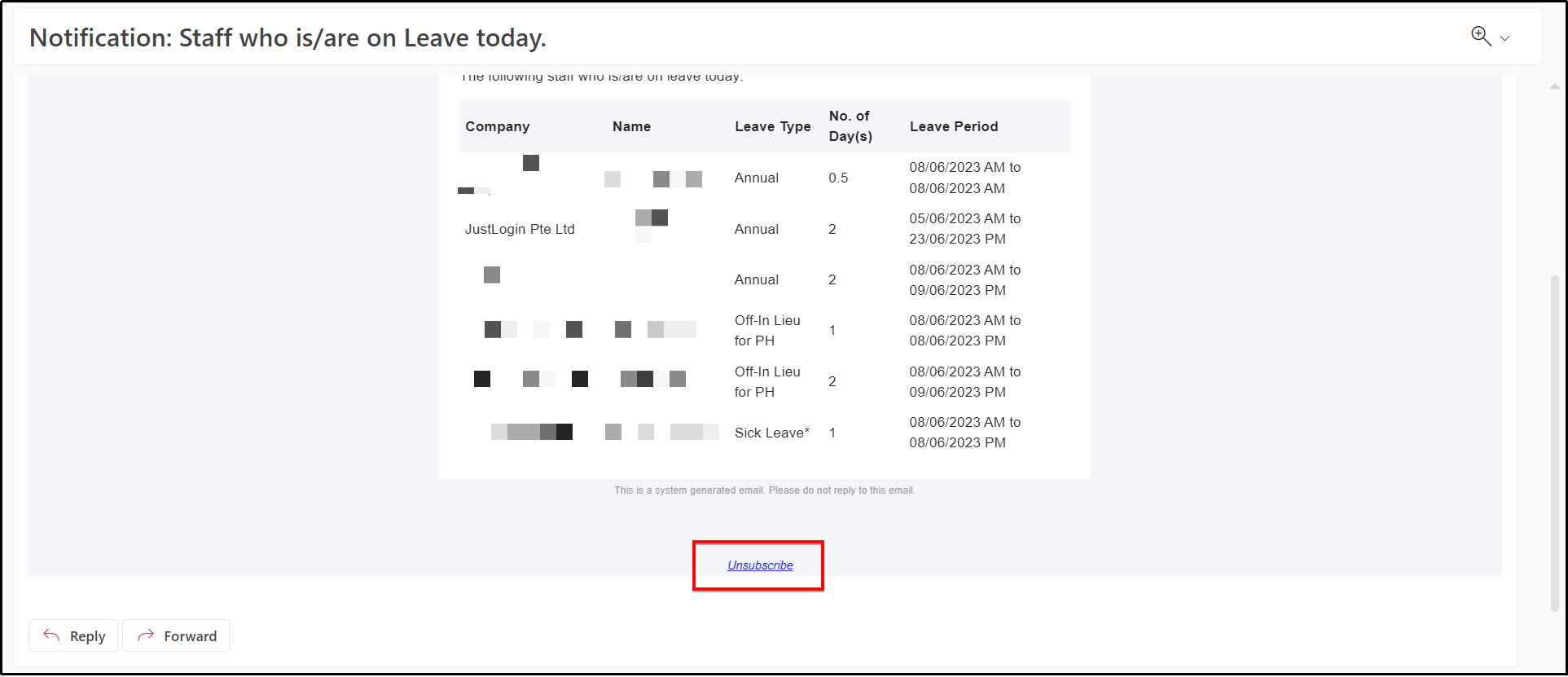 An Unsubscribe link is available in the bottom of the email.
If you click the

button, you will see this prompt:

If you decide to unsubscribe, click the

and you should see a confirmation message on your screen.