The Leave Query Reports can be printed with or without Remarks.
From the Leave Reports page, go to Leave Query Report. The default data you will see are all the leave submissions for the current month. You can use the filters as necessary.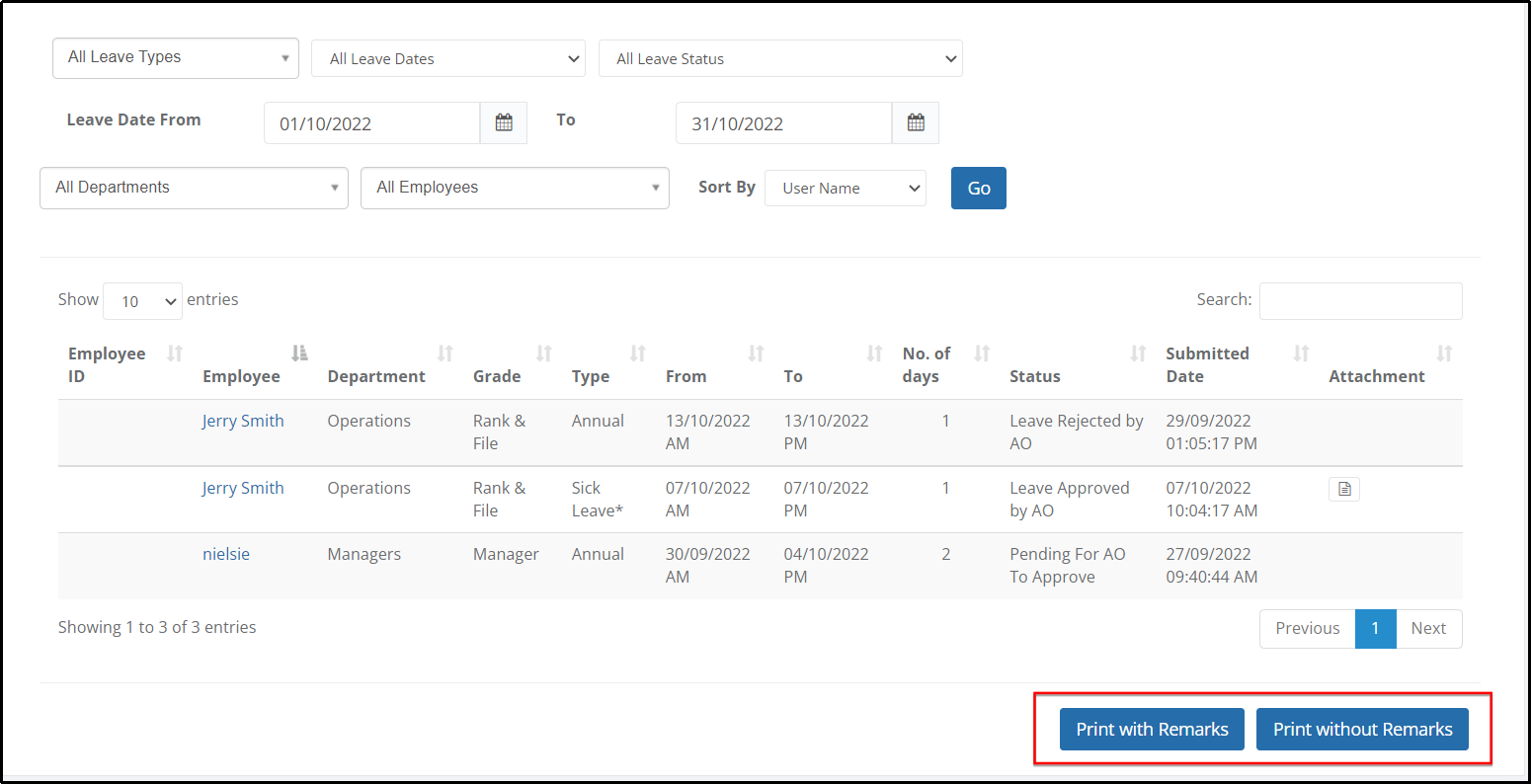 At the lower right area of the screen, you have the option to either Print with Remarks or Print without Remarks. The only difference between the two is that the remarks column can be found on the Print with Remarks option. The remarks column will show any remarks input by the staff at the point of applying for a leave or the admin's remarks at the point of doing a block leave
For the other 3 Leave Reports
Once you generate the Leave Balance Report, Leave Individual and Special Reports, you have the option to either Download or Print. These buttons can also be found in the lower right area of your screen

If you choose Download, you will get an Excel file. If you choose Print, you will get a PDF copy of the report.