At the point of adding a new user or assigning module administrators, you will surely notice the different roles that can be assigned for the Leave Module. This article will specify what each role has access to.
Adding a new user: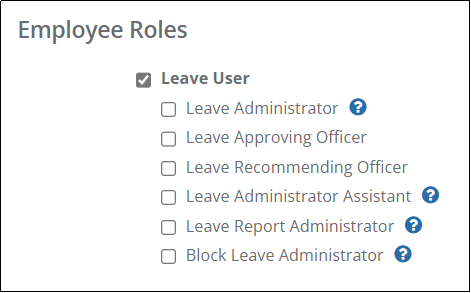 Assigning Module Administrators: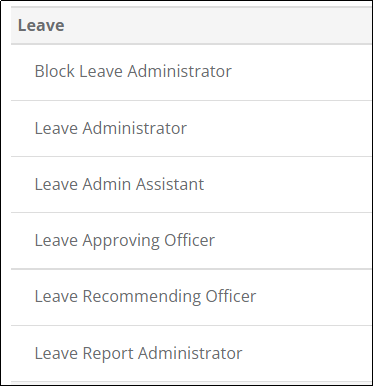 Leave Administrator can access all sections in the Leave module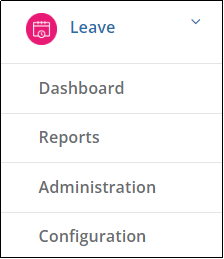 Leave administrator assistant can access all except the Leave Configuration.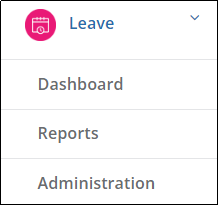 Block Leave Administrator can only access Block Leave option under Leave Administration

Leave Report Administrator can only access Reports such as Leave query, leave balance, Leave individual and Special reports.
Leave Approving Officer and Leave Recommending Officer will only apply if the staff is assigned as the Approving or Recommending Officer of the employees. This will then allow the staff to either approve/reject the leave applications of the staff assigned under them. (This applicable if the setting is set to " Pre-defined Recommending Officers (RO) and Approving Officers (AO)"